Swedbrand
Swedbrand Office in London: Teambuilding and Training
Blog post •
Jul 22, 2016

&nbsp

04:30

&nbsp

UTC
Summer time has brought Swedbrand good news!
Our new team in London keeps on growing: in June we could welcome two new members, Chris and Miren.
Chris is our new Business Development Manager, and Miren is our new Production Coordinator. We wish them all the best and a good start within our big family!
As our team keeps on expanding, it is essential for us to maintain a proper communication among our different offices. That is why our Operations Manager Isa was visiting our London office in June and conducting training sessions for the new members of the team.
Besides communication trainings, Isabell also held training sessions on packaging materials, production processes, and samples preparation.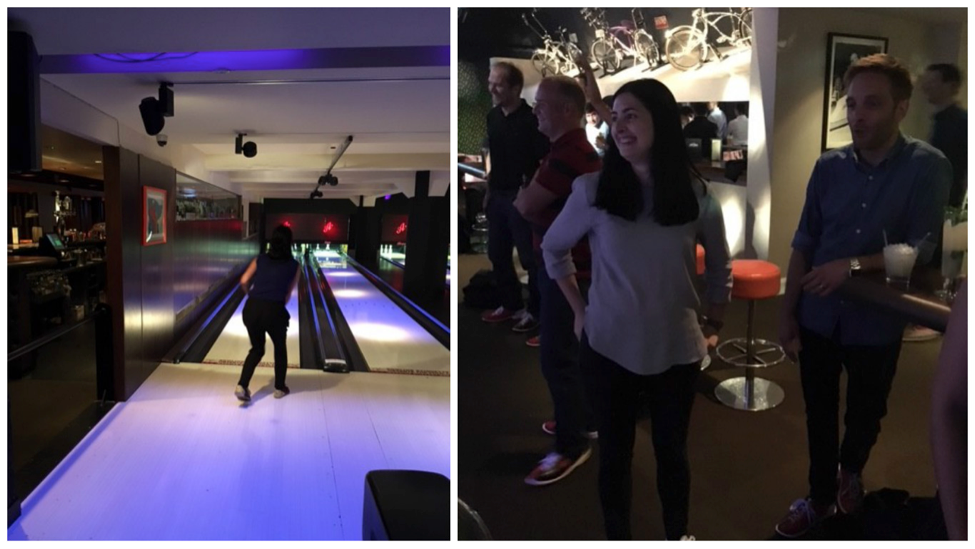 The training session ended with a night at the bowling. As you can see from the pictures above, our Swedbranders in London had a lot of fun!
Looking forward to hearing about new breakthrough projects at Swedbrand!
Stay tuned for further Swedbrand news and announcements.
Read more Swedbrand blog posts at
swedbrand.com/blog, or visit our website at swedbrand.com.
Written by
Alessandra Ruggeri and Liudmila Pape