Swedbrand
What Can Brands Learn From Street Art?
Blog post •
May 31, 2016

&nbsp

04:30

&nbsp

GMT
When we think about the connection between brands and art, Andy Warhol is probably the first person that pops into our heads. Warhol managed to make a Campbell's soup can look cool or a Coke bottle be edgy. His career as a commercial illustrator exploded as he started to explore the relationship of artistic expression and branding.
Nowadays, more and more brands are using contemporary street artists to help them stand out. They have the style, personality, and respect capable of conveying a powerful message. And while brands may not have the artistic instincts to create a masterpiece, some do have the budgets to hire the people who can.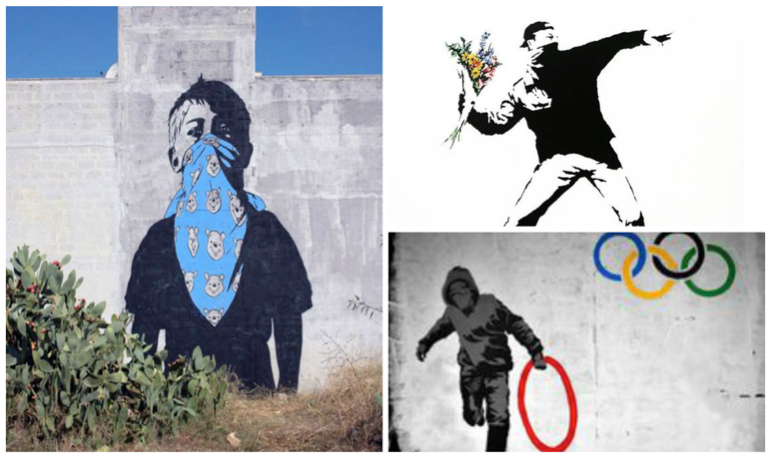 A few companies have already ventured into the world of fine art – with quite positive results we have to say. For those who may still be reluctant, here are two important examples on how brands can benefit from street art.
Using icons
Brands that want to create iconic content don't necessarily need to buy the most expensive celebrity endorsers or pay for special effects. Simple visuals can convey powerful messages.
In 2014, Amaechi Uzoigwe, manager of hip-hop duo Run the Jewels, launched a campaign called "Tag The Jewels" in order to promote the group's latest album. The campaign was a worldwide street art initiative: it received the support of over 30 artists across six continents, which remixed the duo's iconic album cover art.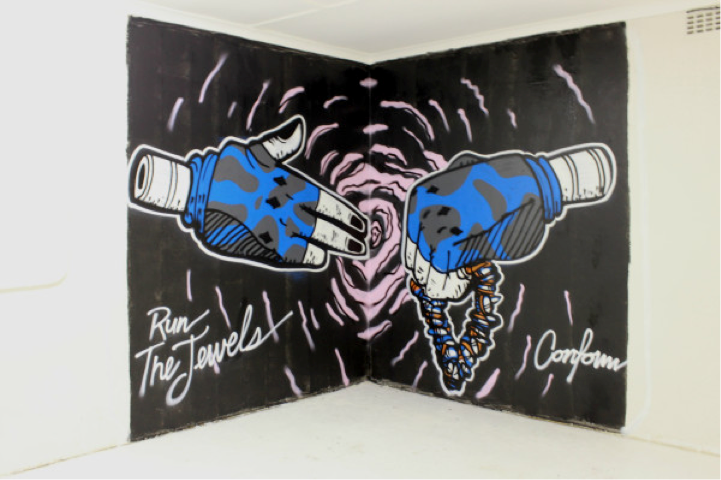 "Icons are incredibly important in terms of making an impact." Uzoigwe said, "If you are lucky enough to come up with an icon that people identify with, it can be pretty powerful." Thanks to the graffiti promotion, the album sold more than 80,000 copies and had half a million free downloads.
Creative freedom
Federico Massa, aka Iena Cruz, is an Italian street artist who has branded himself expertly by staying true to his artistry. In 2011, he was contacted by Marc Jacobs who asked him to paint 60 bags for a promotion of the Paris Fashion Week at Printemps, a high-end department store in the heart of Paris. He was given no guidelines and no restriction.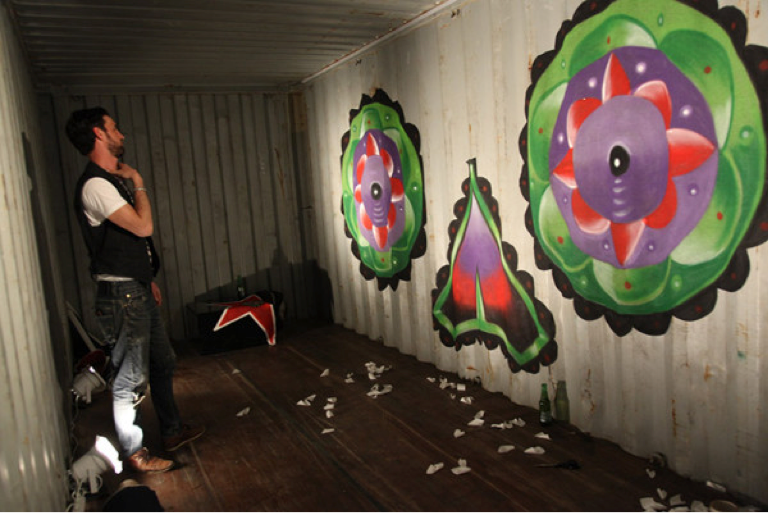 "It's not often that a project like that happens, but when it does I always jump at the opportunity", he said. The takeaway? Brands shouldn't approach street artists with rigid ideas of what they want them to produce.
"My strategy is to always find a way to express myself with my personal style without compromising my integrity." – he explained.
Two years ago, Cruz participated in a campaign for Heineken. The company asked him to make an installation inside a shipping container at the Brooklyn Navy Yard for the launch of a new bottle.As you can see in the picture above, Cruz did not just design a beer bottle; rather, he used the brand's archetypal colors for his palette. "They never questioned my choice, and the concept was approved without question" he said.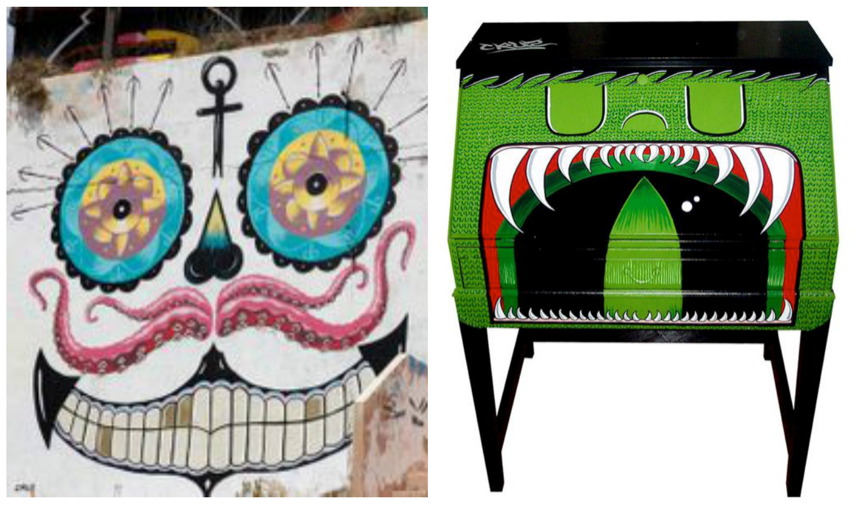 Marketers constantly talk about authenticity and uniqueness, but if they're really interested in coloring outside the lines, they should take a closer look at the street art scene. Brands that think about cultivating icons and offering room for creative freedom will allow street artists to do what they do best: amaze.
Source: https://contently.com/strategist/2015/08/05/what-can-brands-learn-about-marketing-from-street-art/
Read more Swedbrand blog posts at swedbrand.com/blog, or visit our website at swedbrand.com.
Written by
Alessandra Ruggeri