The Puli Hotel and Spa
A Colourful Easter At Jing'An Restaurant
新闻稿 •
2012年03月16日

&nbsp

08:48

&nbsp

CST
Easter Day is perhaps one of the most important occasions to Christians all over the world, as it represents a symbol of hope and new beginnings.
To mark this special occasion, Jing'An restaurant at The PuLi is throwing a sumptuous feast in honor of the sacrifices many have made for us to be here today.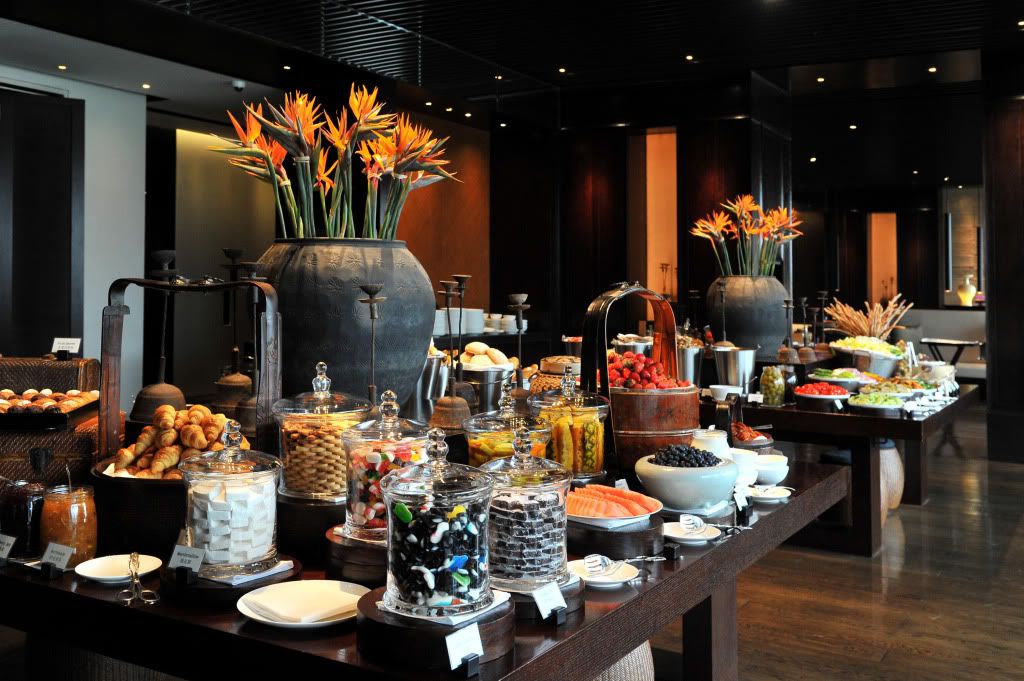 Sunday Brunch experience begins with two huge 'Shared Tables', comprising of a fresh seafood station, charcuterie selection with dressing, freshly baked breads and pastries, Jing'An roasted meats.  Other items include imported cheeses, Jing'An pickled station with pickled eggs, cucumbers onions and marinated mushrooms, fresh salad selection, a variety of homemade condiments and fresh fruits in glass jars. 

Diners have a choice for their hot dish in handcrafted Brunch styling. Chinese flavors like Pork pot sticker dumplings with green chilli soy, Fried rice with crab and egg, Yellow noodles with roast pork cheek and peanuts or sophisticated takes on Jing'An signature selections, like the Banana pancakes with chocolate ganache hazelnuts, Goats cheese tortellini with nutty butter and Eye Fillet with caramelized onions.   

For the sweet ending to your Sunday Brunch, diners may choose any of the four PuLi signature desserts.                                                                                  .           
Jing'An Easter Sunday Brunch takes place between 11.30am and 2.30pm on 8th April, 2012 and is priced RMB398++ per person.  Free flow of Moet & Chandon Brut at RMB298++ and Moet & Chandon Rose RMB398++ is available for bubbly lovers. Children under the age of four eats for free and children between age four to twelve dine at half-price.  2 hours free parking will be offered if required.
For reservations, call +86 21 2216 6988 or email taste@jinganrestaurant.com. Visit www.jinganrestaurant.com for details. 
About The PuLi Hotel and Spa
The PuLi Hotel and Spa is Shanghai's first luxury urban resort.  Firmly incorporated into the hotel's dedication to delivering handcrafted luxury service, guest experiences mark a departure from the expected generic style of luxury usually associated with conventional collections of foremost hotels.  Imbued with contemporary elements and accents of traditional Asian charm, the result is a distinctively unique, new spatial and guest experience in this oasis within the metropolis.  The PuLi Hotel and Spa is managed by Urban Resort Concepts.