Latvia, next in Haaga-Helia's radar?
News •
Dec 21, 2015

&nbsp

10:00

&nbsp

GMT
Ain Hinsberg was invited by the Latvian Hotel and Restaurant Association to participate on behalf of Haaga-Helia UAS/Haaga-Helia Hospitality Competence Center in Estonia. The event was held on November 17th, at the associations annual conference in Riga. Hinsberg's role was to present Haaga-Helia's activities in Estonia, and delivering a presentation on the current food tourism issues and restaurant field activities in Estonia.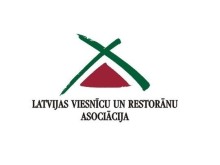 The event with around 100 participants was held at the Tallink Hotel Riga under the title "Innovative Approach to Attraction of Clients of Companies in the Hospitality Sector".
The cooperation with the association is planned to continue in order to discuss the options for launching some Haaga-Helia activities similar to the Haaga-Helia Hospitality Competence Center in Estonia the next year in Latvia as well.