Creationwatches.jp
Citizen Quartz Chronograph AN8071-51E Men's Watch : Simple, Easy and Useful
プレスリリース •
2017年07月17日

&nbsp

17:06

&nbsp

JST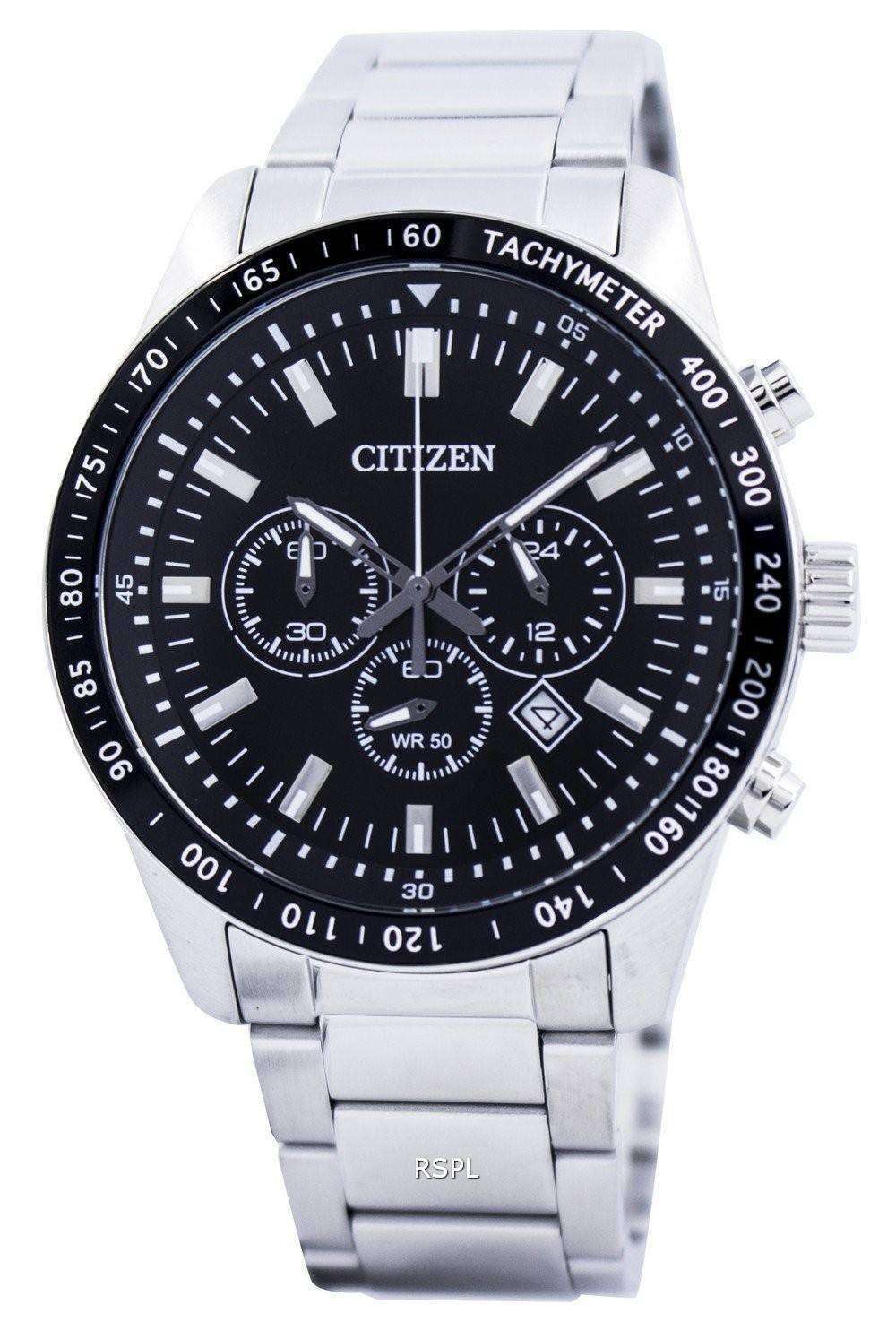 To say in a few words:
Somewhere between a military and a sporty look, Citizen strikes a balance. The Citizen Quartz Chronograph AN8071-51E Men's Watch has plenty of interesting bits both inside and outside. It's not just the Eco-Drive system that defines Citizen; there are many more sides to this Japanese watch manufacturer and Eco-Drive is just one.
The mechanism:
This quartz chronograph relies on a movement that is equivalent in every aspect to the famous Eco-Drives; it's just that it lacks a recharging system. The light-to-battery equation is missing here and it's just that but on the flip side, it helps to keep the price low. The Miyota movement used is Citizen's own product; low maintenance and with minimal power consumption rate. A great choice for them who wants a great-looking, simple, everyday watch with a stop-on accuracy for cheap and in a habit of changing their wrist-wear every few years.
The looks:
A slender (12mm thickness) case makes the Citizen Quartz Chronograph AN8071-51E Men's Watch slide under any shirt cuff with ease, while the 41mm diameter gives the watch a face that's easy to read. The crystal is flat, which minimizes the chance of breaking or cracking upon head-on impacts. The bezel is slim, with white tachymeter markings on black, providing a look very much suitable for urban and office use. The two-toned bracelet adds further to this and makes the Citizen Quartz Chronograph AN8071-51E Men's Watch a suitable piece to be worn in semi-formal occasions.
Functionalities:
Stopwatch, speed and distance measurements and regular timekeeping; the Citizen Quartz Chronograph AN8071-51E Men's Watch also provides a 24-hours indicating function, which is denoted by the sub dial between 2 and 3'o clock. The gold-plated pushers activate, stop and reset the chronograph (stop watch) function, while the crown is connected to time- and 24 hours setting. The chronograph pushers are solid and deliver extraordinary firmness, resulting in confident feedbacks. Though non-screw types, they have a high degree of water and moisture resistance.
The crown is also gold-plated and ridged to offer a firm grip. It is also a non-screw type, but as long as you don't pull it out in water, it will keep the water back in case of light swimming or any such other recreational water sports.

To end with:
The Citizen Quartz Chronograph AN8071-51E Men's Watch is wonderfully straight forward, high-tech and has a no-nonsense style. There are no extra complications to deal with, which adds to both its usability and ease of maintenance. Highly recommend for those who are always on a go, this great quartz chronograph watch is a supremely simple piece that hits a home run and shows how you can do things right.
By purchasing watches from suppliers all over the world, we have realized low prices by trading advantageously. Delivery by DHL Express is free for domestic orders!