www.villahus.co.uk
Should I choose polished or brushed brass?
Press release •
Jun 20, 2019

&nbsp

09:26

&nbsp

CEST
Should I choose polished or brushed brass?
The golden brass is one of the most popular materials in Scandinavian interior decoration right now. The brass adds a special exclusivity and warmth to any home - whether you prefer to decorate your home simple and minimalistic or colorful and sparkly.
When you have decided to incorporate the beautiful brass details into your home, you must decide whether the brass should be polished or brushed.
Polished brass
The polished brass has a shiny surface that creates a beautiful color play in interaction with the light in your home. The golden color draws attention to the generous gold, so that the brass details add a special exclusivity to your interior design.
However, the polished brass tends to lose its beautiful shine over time. To avoid this, it is a good idea to polish your brass interior with a cleaning agent that can clean and polish the surface.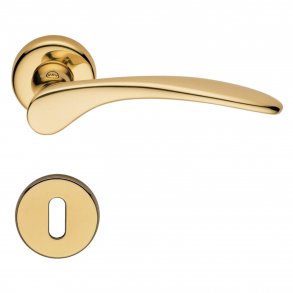 Brushed brass
The brushed brass has the same beautiful glow as the polished brass, but for brushed brass the surface is matt. This gives a more subdued expression compared to polished brass. In addition to this, the matt brass does not have a shiny surface, so no glare is created when the light falls on the material.
It may be beneficial to choose brushed brass if you want to avoid brushing your door handles and cabinet knobs. The brushed brass is easier to handle when it comes to fingerprints and scratches on the surface.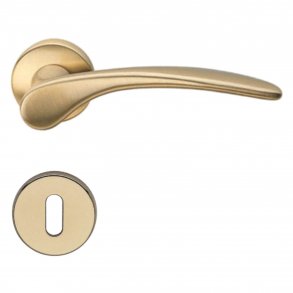 At VillaHus we have a special passion for interior design. We believe that your home is telling the story of who you are. We have an extraordinary passion for the interior detail, which means that we are specialized in exclusive door handles, door knockers, door stops, cabinet knobs and other fittings for your home. 
To ensure high quality, we have carefully selected all the designers, architects and design companies we are working together with. We are proud to offer designs from exclusive and well-known brands such as Arne Jacobsen, Knud Holscher, Samuel Heath, FSB and Turnstyle Design.