ARTOTEC
ARTOTEC Proposal GH-44095710 GUGGENHEIM MUSEUM HELSINKI Competition - 2014
Pressmeddelande •
Dec 08, 2014

&nbsp

20:33

&nbsp

CET
Om du inte kan läsa eller se detta mail ordentligt, följ denna länk
ARTOTEC Proposal GH-44095710 GUGGENHEIM MUSEUM HELSINKI Competition - 2014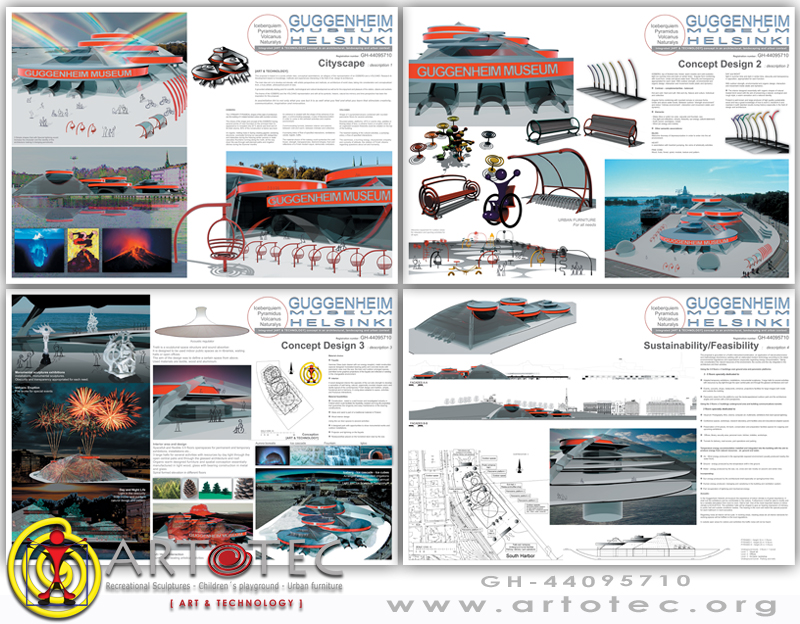 GALLERY GUGGENHEIM MUSEUM HELSINKI Competition - 2014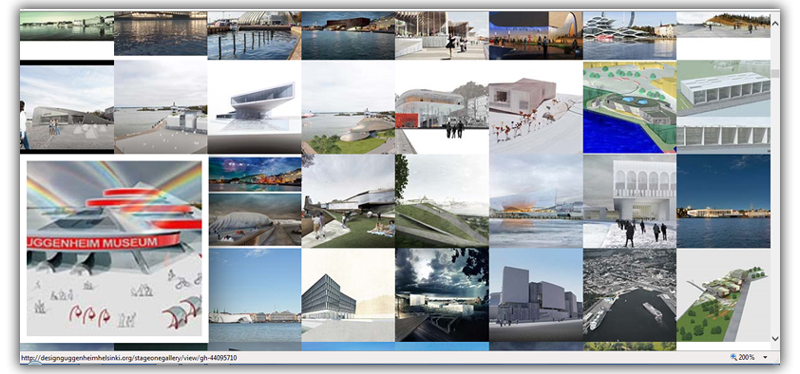 CITYSCAPE DESCRIPTION - GUGGENHEIM MUSEUM HELSINKI Competition - 2014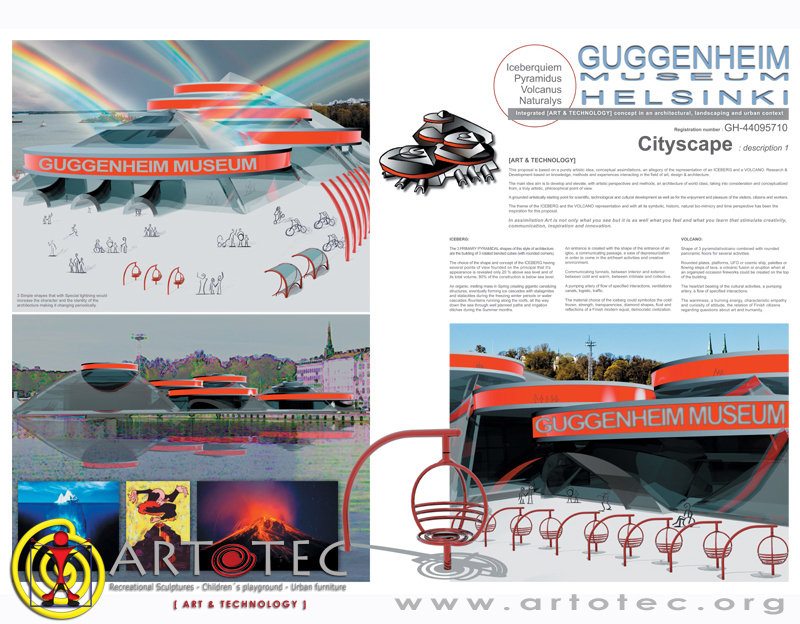 CONCEPT DESIGN DESCRIPTION I - GUGGENHEIM MUSEUM HELSINKI Competition - 2014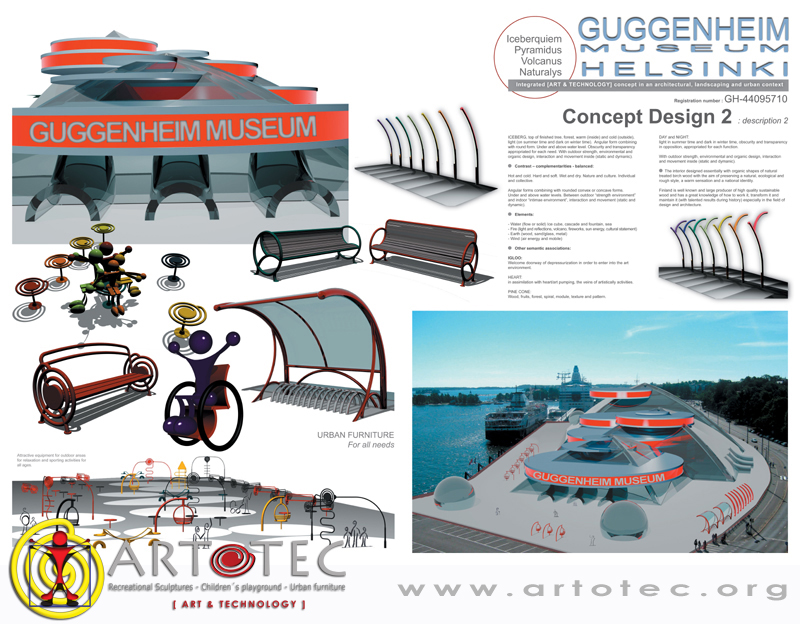 CONCEPT DESIGN DESCRIPTION II - GUGGENHEIM MUSEUM HELSINKI Competition - 2014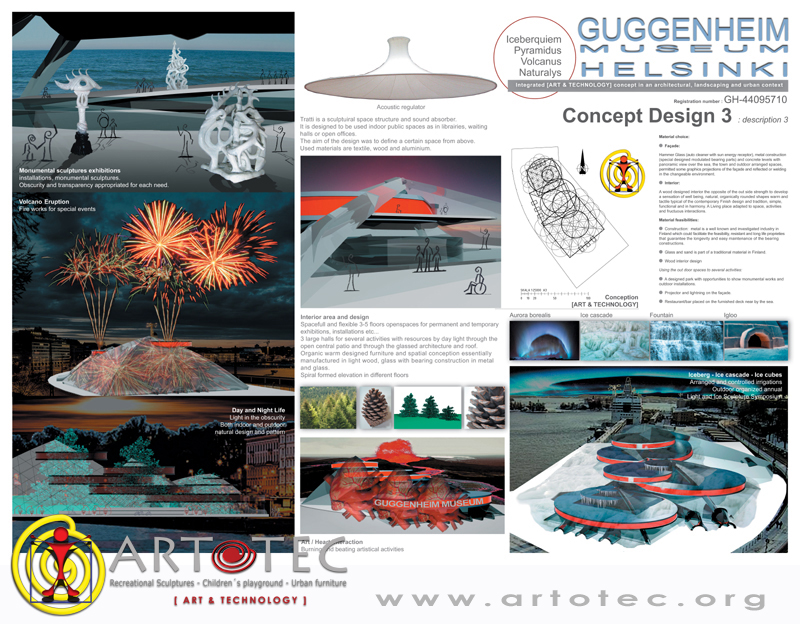 CONCEPT DESIGN DESCRIPTION III - GUGGENHEIM MUSEUM HELSINGFORS Competition - 2014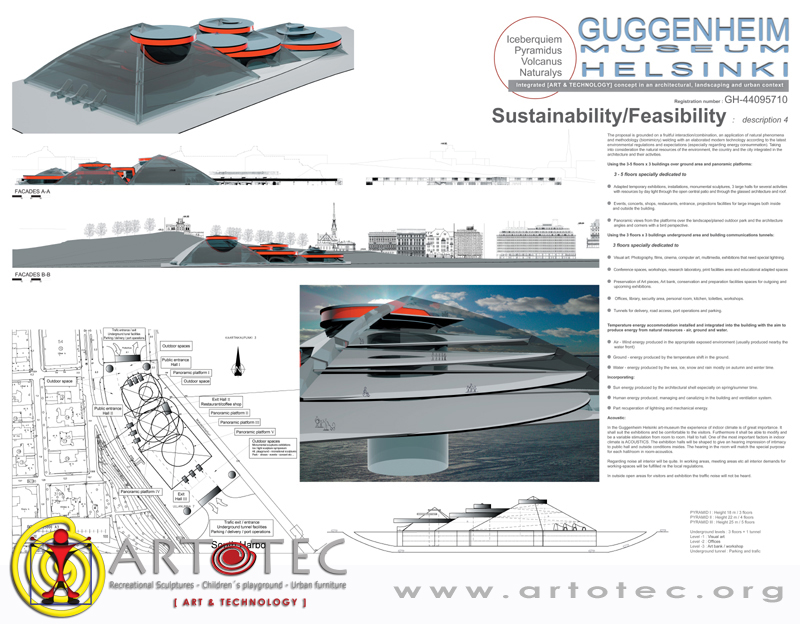 PRESS RELEASED - GUGGENHEIM MUSEUM HELSINKI Competition - 2014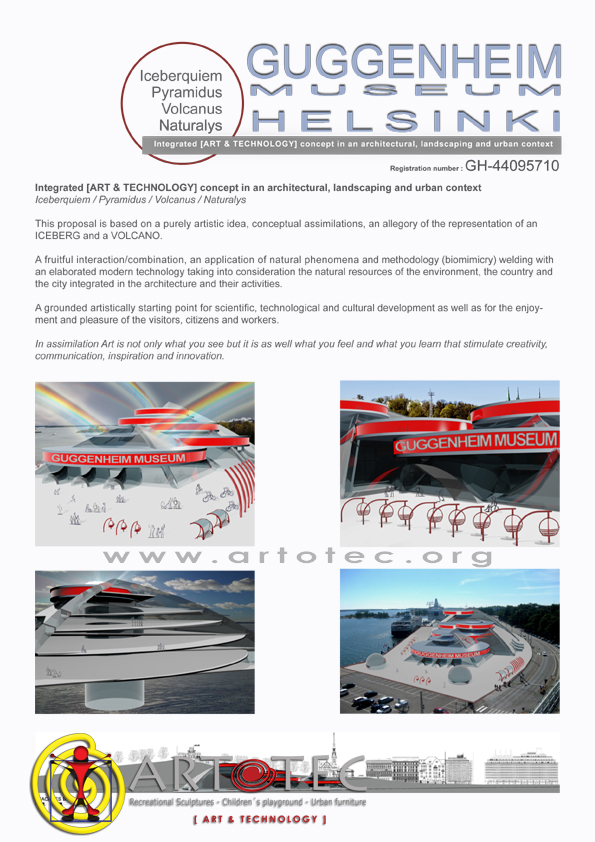 Ladda ner dokumentet i PDF format:
ARTOTEC-GH-44095710-Guggenheim-Helsinki-Design-Competition-2014-72dpi-A3.pdf
"Art is not only what you see but it is as well what you feel and what you learn that stimulate creativity, communication, inspiration and innovation."
Integrated [ART & TECHNOLOGY] concept in an architectural, landscaping and urban context.
Iceberquiem / Pyramidus / Volcanus / Naturalys
This proposal is based on a purely artistic idea, conceptual assimilations, an allegory of the representation of an ICEBERG and a VOLCANO.
A fruitful interaction/combination, an application of natural phenomena and methodology (biomimicry) welding with an elaborated modern technology taking into consideration the natural resources of the environment, the country and the city integrated in the architecture and their activities.
A grounded artistically starting point for scientific, technological and cultural development as well as for the enjoyment and pleasure of the visitors, citizens and workers.
Förslagsgivare
Frédéric Iriarte, konstnär, formgivare, VD, grundare
Fd lärare vid KTH inom Innovation & Design
ARTOTEC team
Kom ihåg att produktionstiden ligger på 3 till 8 veckor (glöm inte sommaruppehåll) beroende på mängd, färg och plats för leverans!
PRODUKTKATALOG 2014, designböcker, produktbeskrivning, beställning online, forskningsrapporter och övrig information (CAD DWG, monterings- och skötselsanvisningar, certifikat och tillverkningsintyg) finns:
| | |
| --- | --- |
| ARTOTECs produktkatalog med: | |
Attraktiva priser och en lång livscirkel med garanti!
Beroende av kvantitet, färgval och leveransplats kan vi tillämpa mängdrabatt. I priset tillkommer mervärdeskatt samt fraktkostnader från fabriken enligt överenskommelse.
Begär en offert, vi kommer att ta fram det bästa alternativet för er.
Obs! Vi reserverar oss för eventuella prisändringar och justeringar av produkten.
ARTOTEC [Konst & Teknik] står för en innovativ och kreativ process till allas glädje!

En signatur för kvalitet.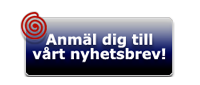 ARTOTEC AB . Sandtorpsvägen 5 . 153 30 JÄRNA . STOCKHOLM . SVERIGE
Mob: 070 22 37 842 . Tel: 08 551 701 77 . E-post: info@artotec.se
OBS! Foton, texter och förslag kan inte användas, publiceras, kopieras, reproduceras eller distribueras utan skriftligt tillstånd av upphovsrättsägare ARTOTEC AB. Om du inte vill ta emot information från vårt företag, skicka en mail till info@artotec.org
För miljöhänsyn tryck inte dokumentet.
Vill du begära en offert med leveransvilkor?
Behöver du ritningsunderlag i dwg format för gällande säkerhetsavstånd eller fallunderlag?
Fotodokumentation för publiceringar?
Boka tid för möte, utställning, eller föreläsning?
Har du en fråga angående våra produkter?
Våra rekommendationer?
Kontakta oss då per mail eller ring oss!
E-post: info@artotec.se
Tel: 08 551 701 77
Mobile: 070 22 37 842