Substream Music Group
Irländsk electronica-artist GEM_DOS släpper ny EP och video på Göteborgs-etiketten Clubstream Green
Pressmeddelande •
Jul 01, 2013

&nbsp

09:42

&nbsp

CEST
OBS! PRESSRELEASE PÅ ENGELSKA
GEM_DOS: Dublin's coolest electronica producer releases fashionable new deep house EP and beautiful music video.
About the EP
'Construct' is the second EP from Dublin based producer GEM_DOS. Whilst remaining true to the electronica foundations laid by his first EP, 'Construct' fixes its focus firmly on the dance floor. Over the course of the four tracks, a variety of genres are referenced but the overall focus is on dance-floor friendly electronica.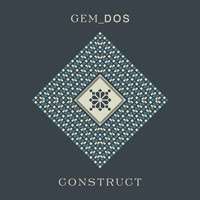 About the video
The video is produced by Cormac Murphy and Evan Buggle. The actor is Breffni Geough and it was shot in Killester, Lough Derg and the cubes in Sandyford (all in Ireland).
"The basic premise is of someone being caught between their subconscious and a dream. It was shot in four different locations reflecting the four different movements heard in the song and it was given a disjointed feeling to reflect the lack of a narrative and sudden change in location you can feel when being in neither one place or the other." –says GEM_DOS
About the Record Label
The release is coming out on Clubstream Green, a part of Clubstream, run by the Substream Music Group of Sweden. Founded in 2004, Substream has grown to be one of Sweden's leading label groups for electronic music. The main office is located in downtown Gothenburg on the Swedish Westcoast.
Today Substream has a catalog of 300 releases and 2000 tracks released under the 9 subsidary labels: Substream (electro-pop), Mareld (leftfield electronica), Dansant (dance and upbeat pop) and the Clubstream label group (6 labels from house to techno and dubstep). Substream also operates one of Sweden's most renowned mastering studios.
Press Room
Visit our press room to download high resolution artist images free to use for press and web: http://press.substream.se
Visit GEM_DOS
Soundcloud:
http://soundcloud.com/gem-dos
Tumblr:
http://gem-dos.tumblr.com
Twitter:
https://twitter.com/#!/GEM_DOS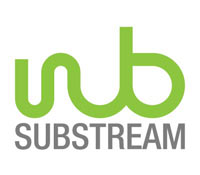 Substream är ett innovativt företag i musikbranschen och en av Sveriges främsta skivbolagsgrupper för electronisk musik. Vårt kontor ligger på Smedjegatan i centrala Göteborg. Substream grundades 2004 och skapade 2005 och 2006 rubriker i internationell branchmedia som pionjärer inom alternativa upphovsrättslicencer och betalningsmodeller. Idag driver vi 9 skivetiketter, s.k. labels:
Substream
(electro-pop),
Mareld
(lugn "deep" electronica),
Dansant
(dance och uptempo pop) och
Clubstream label group
(6 labels för klubbmusik, från house till techno och dubstep). Vi driver även marknadsföringstjänsten
Subclusive
och en av Europas mest berömda mastringsstudios för elektronisk dansmusik.