Substream Music Group
Svenska ambient-artisten Dr. Sounds släpper interaktiv Facebook-musikvideo med dina egna foton!
Pressmeddelande •
Jan 12, 2014

&nbsp

22:20

&nbsp

CET
Dr. Sounds är en electronica-artist från Lidköping som gör rofylld, drömsk ambientmusik. Idag släpper han en interaktiv musikvideo/webb-app till sitt senaste album Sounds From Future, som ansluter till tittarens eget Facebook-konto och integrerar foton på vänner och bekanta i musikvideon.
*OBS - resten av pressreleasen följer på engelska*
Swedish ambient artist Dr. Sounds releases a unique web app offering an interactive audio-visual experience featuring your Facebook photos and friends. The app connects to your Facebook account and integrates your photos and friends into a psychedelic tunel-like journey accompanied by Dr. Sounds latest ambient album: Sounds From Future.
Dr. Sounds aka Alexander Forselius about the app: "Looking into it makes a perfect mind trip, where the facebook images resemble your inner 'digital' subspaces, where past and new memories are blended together into a fuzzy dream, like what you might see before you wake up. Each use visitor gets a unique experience, according to his Facebook profile."

Test the webb app for yourself: visit the link below and connect it to your Facebook profile and wait for the music and images to load!
Visit: http://www.soundsfromfuture.com
About the Album
Dr. Sounds album 'Sounds From Future', for which the webb app was designed, was released in December 2013 on the Swedish Mareld label. The music is deep futuristic ambient music, recorded in a Linux environment entirely with the use of a computer keyboard.
'Metropolis' - New Album Coming March 3rd
The follow-up album: Metropolis is already done, and has been cued up for worldwide release on March 3rd. The album is the next chapter in Dr. Sounds futuristic ambient series. The title (Metropolis) is taken from the famous 1927 Fritz Lang film, and the album is produced with the film in mind.
Visit The Artist
Official Website: http://www.dr-sounds.com
Soundcloud: https://soundcloud.com/drsounds
Try out the Sounds From Future interactive audio-visual experience!
http://www.soundsfromfuture.com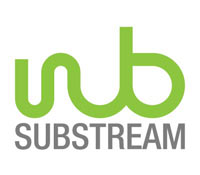 The release is out now on Mareld, a part of the Substream Music Group of Sweden. Mareld was founded in 2009 with the purpose of sharing deep, unique electronic music with the world, whether deep house, IDM, ambient or leftfield. Today, the label has released 30 EPs and albums with from artists in Europe and America.
Substream is an innovative music company and one of Sweden's top label groups for electronic music. Our main office is located in downtown Gothenburg of West Sweden. We made industry headlines in 2005 and 2006 pioneering alternative payment and licensing models for digital music. Today we manage a catalog of 3000 tracks and our nine labels:
Substream
(electro-pop),
Mareld
(leftfield electronica),
Dansant
(dance and upbeat pop) and the
Clubstream label group
(6 labels from house to techno and dubstep). We also own one of Sweden's most renowned mastering studios.