Substream Music Group
This Morning Call släpper nytt album 'Organs Of The State' och ny musikvideo
Pressmeddelande •
Jun 24, 2013

&nbsp

17:38

&nbsp

CEST
OBS! Pressrelease på Engelska:
Acclaimed artist This Morning Call's new album 'Organs Of The State' is released on Substream, Sweden. At the same time, a music video for the album track 'Sunburn' is made available on YouTube. Additional live dates announced.
"Organs Of The State" - The Second Album
Three years and several thousand miles after Ben Heyworth unveiled his inaugural LP, the acclaimed artist returns with a brand new album. Journeying into a multitude of landscapes, influences from the rainy streets of his Manchester, UK hometown to the Berlin underground are more than audible.
Organs of the State is released via Substream, and sees This Morning Call, as most people know the man in question, continue on the grand sonic adventure that began with 2010's debut, All Quiet At 4AM. The time between then and now being used to hone his inimitable style, and craft this thoroughly accomplished but difficult to define outing.
From the sombre synth-blues opener The Circulating Stream to the delicate folk strings and guitars of The Pigs, it's clear that what we have here is a truly mesmerising alt-pop record. A place where down-tempo piano loops and synth instrumentals (Fluids) meet Brandt Brauer Frick-esque acoustic techno (Silent Film- released as a single on April 15th), which in turn falls into sublime lounge rock (Signs & Portents).
And all that's really just for starters. Aided by esteemed compatriots like rising vocalist Alex Hulme, Native Tongue drummer Josh Williams, and respected composer Peter Byrom-Smith, it's an expansive collection to say the least. More so, it's one that's set to cement This Morning Call's reputation as an unarguably vital genre-straddling artist. Impressive, and that's before we mention the closing number-cum-title track's bleeps and beats dancefloor experiment…

Live dates
The
This Morning Call September Tou
r is filling up with new dates, tickets on sale now. 13th Sept Leaf Café, Bold Street, Liverpool - tickets not on sale yet.
14th Sept Anthony Burgess Centre, Manchester
http://www.ticketline.co.uk/this-morning-call#bio
15th Sept Anthony Burgess Centre, Manchester
http://www.ticketline.co.uk/this-morning-call#bio
Listen
Music videos from the album: Silent Film watch on YouTube, Sunburn (NEW TODAY) watch on YouTube.
This Morning Call's album can be heard on Spotify, iTunes and on Substream.se.
To request a promotional copy of the album and/or single, contact Substream on press AT substream DOT se
Contact
Substream / Clubstream for questions, interviews, features, promo for review:
Telephone: +46 708 579 757 +46 733 101 808
@: press AT substream DOT se.
Press Room
Visit our press room for high resolution photos: http://press.substream.se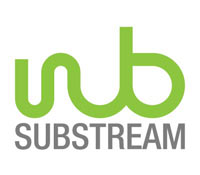 Substream är ett innovativt företag i musikbranschen och en av Sveriges främsta skivbolagsgrupper för electronisk musik. Vårt kontor ligger på Smedjegatan i centrala Göteborg. Substream grundades 2004 och skapade 2005 och 2006 rubriker i internationell branchmedia som pionjärer inom alternativa upphovsrättslicencer och betalningsmodeller. Idag driver vi 9 skivetiketter, s.k. labels: Substream (electro-pop), Mareld (lugn "deep" electronica), Dansant (dance och uptempo pop) och Clubstream label group (6 labels för klubbmusik, från house till techno och dubstep). Vi driver även marknadsföringstjänsten Subclusive och en av Europas mest berömda mastringsstudios för elektronisk dansmusik.