6 SEO wins for the brand newsroom approach
Blog post •
Aug 11, 2014

&nbsp

11:00

&nbsp

+08
The world went into panic mode last September when Google announced the launch of Hummingbird largely due to the fact that this was not just an update but an entirely new algorithm aimed to improve the quality of search results.

What this means is that search engine optimisation (SEO) is no longer about injecting numerous keywords into your content and using SEO tricks to reach the top of the search results. Instead, you must focus on creating high quality, engaging content that your target audiences will be interested in and would want to share.
This makes it the perfect time to adopt the brand newsroom approach and here's why:


1. Credible coverage is king
Although the "wire" was created to send press releases directly to the newsdesks of journalists, with the internet came a huge influx of sites packed with low quality content. In the past, having your content and links appearing on a large number of sites worked well for SEO. However, Google now penalises low quality, duplicated content.

One of the key objectives of having a brand newsroom is to provide journalists, bloggers and online influencers with an information hub containing all the assets they could possibly need to create a story about your organisation.
With the new algorithm in place, the genuine coverage you will get by serving the needs of writers, publishers and influencers can work wonders for your SEO. While the "fake" coverage you get by auto-posting releases to low-end sites will actually harm your SEO.
2. Google loves multimedia content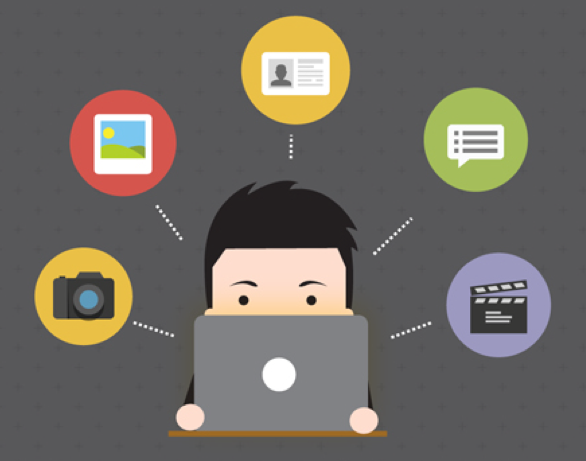 To get the most out of your newsroom, it is not only important keep it stocked with your press releases and blog posts but also with your images, videos and infographics as well.

The images and infographics hosted can also provide another source for driving traffic to your website as they appear on Google image searches.

By hosting all of your content in one place, you are not only providing your audience with a rich multimedia hub filled with interesting content in multiple formats, but you are also boosting SEO as these types of content is often ranked higher by Google.
3. Put your audience at the heart of your editorial plan
The brand newsroom approach is all about creating a content strategy in a similar way to the traditional journalistic newsroom.

Social endorsements are one of the search ranking signals Google is looking for. Basically it is when your audience shares your content, making them third party endorsers. This is why your aim should be to make all of your content something your audience would want to read and share with others.
4. Speed is of the essence
Results from a survey we had conducted recently on the challenges in-house communications professionals face reveal that 60% struggle with internal approval processes which hinders them from getting their news and content out quickly as much as they'd like to.
With an efficient approval process, the brand newsroom approach can enable you to take full advantage of "newsjacking" and the other various real-time content marketing opportunities.
A platform which gives you the ability to create, publish and distribute your content in real time across multiple channels is absolutely essential when you need to create content in response to breaking news stories. This is also a sure way to make a faster impact in the search results.

5. Align your keywords with business objectives
With the release of Hummingbird, Google now prefers natural language rather than overly "optimised" articles. Plan your editorial calendar with quality content around these topics and related themes without being tempted to fully pack your content with keywords.

Think of your business objectives to identify search terms that are most relevant to your business and your specific product instead of having too much focus on the keywords that are most commonly used in Google searches.
6. Tagging and related content
A newsroom which allows you to tag and relate all of your content (e.g. images, videos, documents, news, contacts, etc.) extends the life of your content as well as increase the "long tail" effect with searches. Additionally, it also makes it much easier for your visitors to navigate through your website and at the same time increasing the time they spend reading your content.

Want to know more about how the brand newsroom approach can help your brand?
Get in touch with me at scott.andrew@mynewsdesk.com or +65 6557 2505.