BooksActually - More than just your regular bookstore #TellYourStory
Blog post •
Sep 02, 2013

&nbsp

16:48

&nbsp

+08
Nestled amongst the mishmash of old and new in Tiong Bahru Estate, one of Singapore's oldest estates, lies the charmingly quaint bookstore – BooksActually.
Lined with splashes of potted greenery and rustic timber planks, the entrance of the store is a pretty sight to behold. As you look through those double glass doors, the store's interior beckons. Warmly lit, this bookstore is a book lover's heaven – one can revel in the crisp aroma, and sight of the books lining the shelves and neatly stacked in piles.
BooksActually is hardly your typical bookstore; it is definitely more than that. Over the years, the humble bookstore has built a community of fans and lovers of literature. They make an effort to foster the local literature community further by organizing book launches and readings. The relationship they have with each customer also goes beyond the transaction counter, what they have is something more intimate; to put it simply, each customer embarks (or continues) their literary journey together with BooksActually. And for some others, it was the place where love transpired (we have one to share in the later paragraphs!)
BooksActually?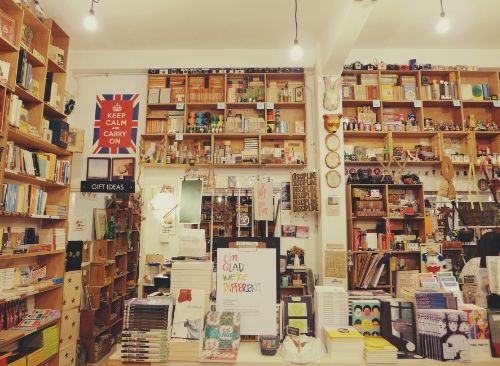 Founded by Kenny Leck in 2005, this local indie bookstore specializes in Fiction and Literature; this includes poetry, essays, literary journals alongside obscure, critical works and antique/rare editions. BooksActually not only stock titles from a wide variety of subjects – such as History, Human Sciences, Travel Narrative, Aesthetics and more – they also distribute literary works under the imprint, Math Paper Press, and stationery under Birds & Co.

Rewind
With an inclination towards entrepreneurship at the tender age of 14-15, although without a concrete business idea in mind then, circumstances in life eventually steered Kenny towards the conception of BooksActually – he withdrew from his Diploma in Accountancy after the second year and applied successfully to NAFA to pursue Visual Communications (what he always wanted to study). Although National Service (NS) later derailed that plan, looking back, it indirectly nudged Kenny into the books business.
His first foray into the books business was at the now defunct Tower Books/Records before enlisting into NS.
"Part of how BooksActually looks and feels like now is actually inspired from there," said Kenny as he adds on in fond memory of the place, "It's a very liberal place. It's also the only local bookstore that supports local literature, and by local I really mean the local folk like you and me. They accept manuscript submissions from anyone. They even had a section for gay books, and called it gender studies."
Books called out to him once again after completing NS. This time it was a more than 2-year stint at Borders, and that sealed it in for him – books business is the way to go.
The Conception
Before BooksActually had an actual store, they started off by selling books at bazaars, which usually took place in schools. 7 months later, with a profit of about $3,000 and a $20,000 family loan, they finally got themselves a physical retail space at Telok Ayer Street (where the store was first located). But, it hasn't always been an uphill journey for them since they begun. During the business' fledgling state, said Kenny: "We've had days where there were zero sales and that really is a very demoralizing feeling".
Despite numerous challenges thrown towards them along the way, their passionate love for books kept them going.
Today
8 years later, they're now situated at Yong Siak Street, right in the heart of Singapore's hipster suburb.
Meet Kenny (Owner), Renée (Bookstore Manager) and Fairuz (Marketing Manager) to find out a little more about the people who make up part of BooksActually.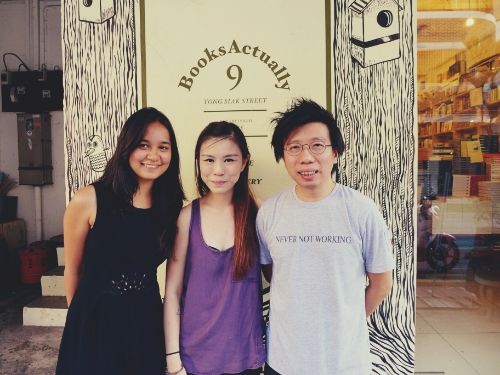 From left: Fairuz, Renée and Kenny (p.s: we love your shirt, Kenny)
Kenny (Owner)
Did you know that BooksActually also has a section dedicated to vintage items? (and yes, they are for sale too!) They are all sourced locally and lovingly handpicked.
"I'm a hoarder and if I can make money out of hoarding, why not?" chuckled Kenny. To him, "vintage junkie" is just a nicer term for hoarder.
"I think the vintage section also forms a collective memory/culture from our parents/grandparents' time," he adds.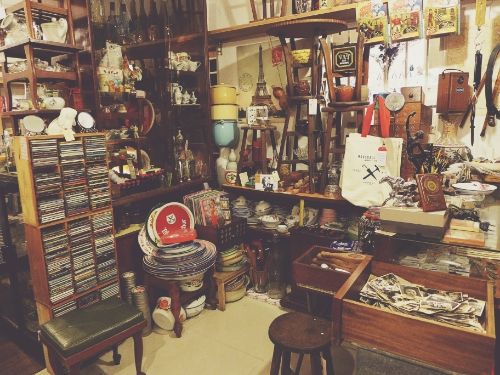 Favourite book:

The Lao Fu Zi series
Favourite place in Tiong Bahru Estate:
The recently closed "Hua Bee" coffeeshop for its very authentic, old setting. It had really good coffee and fishball noodles. (They would also have it for breakfast almost everyday.)
***
Renée (Bookstore Manager)

The store's resident playlist curator, the store has heard artists such as Vampire Weekend, Foster The People and Imagine Dragons. One of the things that strike you about Renée are her tattoos; they give you a glimpse of the things in her life that mean something special to her.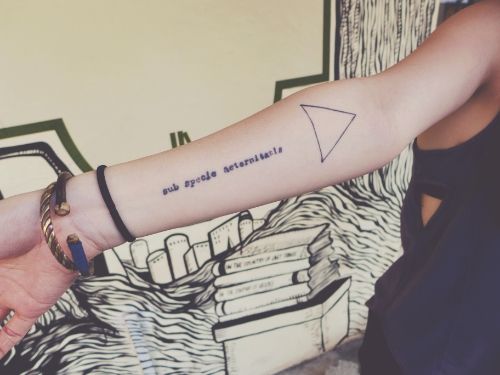 Favourite Author:
George Orwell. 1984 struck me the most because I read it when I was going through a certain period in my life, and I could really relate to it.
Favourite place in Tiong Bahru Estate:
The field down the road from BooksActually.
***
Fairuz (Marketing Manager)
From a part-time staff to a full-time staff, Fairuz thought she wouldn't be able to get the job after attending the job interview. "I said I'd recommend Fifty Shades of Grey when Renée asked what book I would recommend. But I haven't even read the book!" she gushed.
Favourite Book:
Norwegian Wood. It was a book I found hard to put down.
Favouite place in Tiong Bahru Estate:
BooksActually (Awwwww)
***
A little BooksActually love story
Yes we promised you a little love story, didn't we?
To Leon and Katrina, BooksActually is also the place where their love transpired. Today, they are proud, happy parents of their 16-month old son, Jerome.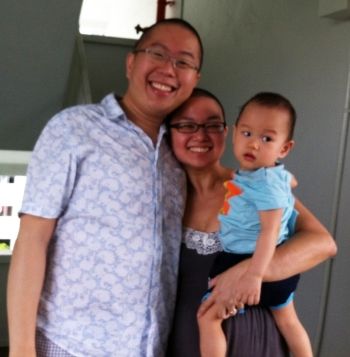 Leon, Katrina and their son, Jerome. Leon and Katrina recently shaved their head for Hair For Hope. (Photo credits: Leon & Katrina)
The bookstore was where they went to for their first date. Shared Katrina, "When Leon asked to meet there, I thought to myself that it's the perfect place for the first date. It's different from the usual dinner and movie, plus we both love books. It's just perfect!"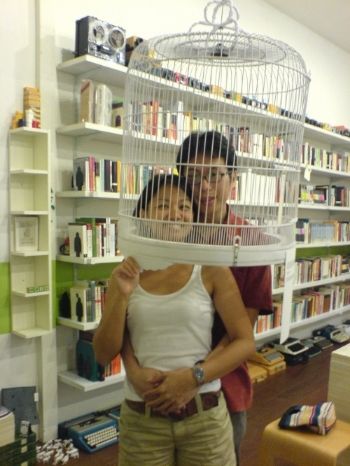 A photo from their first date (Photo credits: Leon & Katrina)
The store's personal approach is what they love the most. "Kenny really makes the effort to understand what kind of books you like and dislike, and make recommendations for you. He's made some really good recommendations before, even Amazon doesn't give such good recommendations," she added.
She also told Kenny that Jerome's first vacation job would be at BooksActually. To her, "They're not just our book sellers. They are our friends."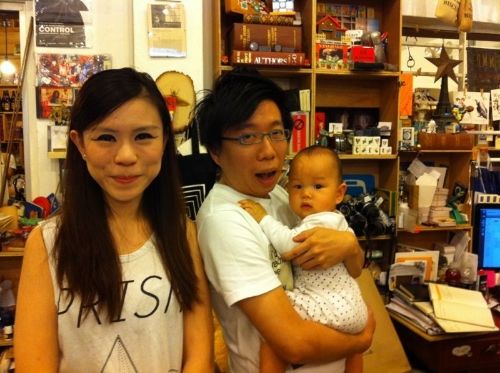 Kenny & Renée with baby Jerome (Photo credits: Leon & Katrina)
Leon and Katrina are not the only customers Kenny and Renée know on a first name basis. BooksActually has in a way, become a "friend's home" customers can visit and get cozy in. It is a "home" one can return to from time to time and feel, right at home.
//Shanice, Social Media Marketing
We are happy to feature BooksActually as the the first post for Mynewsdesk's #TellYourStory series. #TellYourStory is a series to showcase stories from different brands, told by the people behind it and whom, made it happen. Find out what goes on behind-the-scenes of the brands you know, love and are inspired by.