DMAS – Digital PR in your Sales Strategy
Blog post •
Jul 29, 2013

&nbsp

16:18

&nbsp

+08
Mynewsdesk recently gave a keynote speech at DMAS on the topic of digital PR, content marketing and best practices. Sharing with representatives from Microsoft, DHL, Fuji Electric and a myriad of other consultancies, we kicked off with a brief meditative session.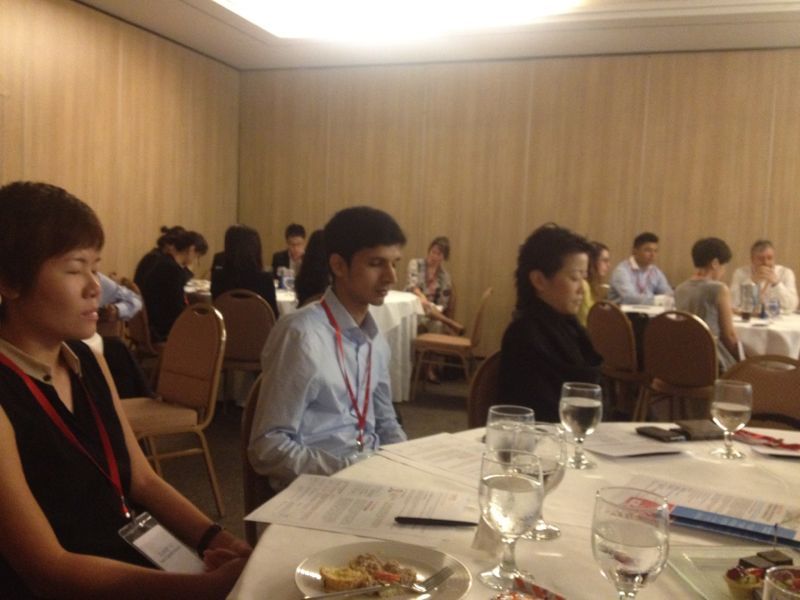 After recalibrating our minds, we let them in on tips and tricks with regards to how to engage media and at the same time connect with consumers.

We looked at how blogs and social forums are popping up like 'ugress' - as we say in Norwegian - while publishing houses are shutting down rapidly. Combining this, with the fact that, consumers love, AND demand instant response, it becomes increasingly important for any brand to develop a 'social newsroom'. By developing a media hub you serve all stakeholders:

More and more brands are functioning as publishing houses and producing the content themselves, also known as brand journalism. An excellent example of "brand journalism" at work is Redbull's online media centre. (http://www.redbullmediahouse.com/). However, not all companies have the capabilities or funds to develop such a sophisticated system on their own. A cost-efficient alternative would be to build a branded newsroom via a newsroom provider, which usually comes with a decent layout and multimedia hosting solutions.
Journalists love prepared press releases that are practically good for print, which makes it important to know what they want. Targeting the right editorials and journalists with information they desire increases your chances of being published and getting free marketing. Needless to say, brands should put effort in developing interesting and relevant content, and by following a few simple steps they can more effectively communicate with both consumers and at the same time increase the chances of being picked up:

Have editorial meetings
Go out in the world
Follow the news
React and adapt: Work quickly


Mynewsdesk recently conducted a survey amongst journalists, which revealed that 74 % habitually Google a business featured in press releases. (http://www.mynewsdesk.com/sg/mynewsdesksg/pressreleases/media-and-blogger-engagement-survey-reveals-top-frustrations-journalists-have-about-press-releases-889410)
Another survey showed that 25 % of 100 of the biggest brands <link> globally do not appear on the first page on Google by typing 'brand name' and 'news' together, which is surprising to say the least. Every business should know what kind of content is found about them on different searches, regardless if you are an MNC or SME. Just ask hotels how much business comes from Tripadvisor – it is the exact same principle. The more content you put up, the more people are going to find you, know about you and buy from you.

You may not think so, but digital PR is for everyone. You don't have to be a large MNC with a big in-house team to leverage on it. With a newsroom provider, you can tap into an already-built database of media and easily build your own.

Our survey revealed that 85 % of journalists prefer releases that are less than 500 words. It took me 45 minutes to write this 478-word post, so stop making excuses and start writing!
//Thomas, Business Development
Additional Reading:
- http://www.linkedin.com/today/post/article/20130719110203-7374576-why-and-how-brands-should-build-newsrooms
- http://contentmarketinginstitute.com/2013/07/better-brand-journalists-newsroom-practices/
- http://www.inc.com/geoffrey-james/how-to-do-your-own-pr.html