Has the value of the press release changed?
Blog post •
Jun 22, 2016

&nbsp

16:24

&nbsp

+08
In conjunction with the release of our most recent survey conducted with more than 2,000 journalist globally on " Journalism Trends 2016", Mynewsdesk hosted an expert group of panellist representing key stakeholders within the communications industry of Singapore. They were put on the stand to discuss their views of the journalism industry, examine the relationship it holds with brand communicators and share their thoughts on key survey findings.
Of our 2,000 journalist respondents, personal contacts still rank number one followed by press releases when looking for a story or gathering information on one.
The press release is alive and kicking but how useful is a brand's press release for a modern day tech, digital culture and entertainment content site like Mashable?
Mashable's Asia Editor, Victoria Ho, says "The press release is something that makes sure I don't miss anything out. I don't take quotes from press releases and would be happy if it was just in point form."
"Half of the time the quotes are taken from Facebook embeds or Twitters embeds and it's a lot different from the stiffer way that we used to report it in print but I think it's a reality of how people capture and consume the news these days."
Alan Soon, founder of The Splice Newsroom and former managing editor of Yahoo in India and Southeast Asia, was against the press release being so stiff in nature because of how it's written - starting off with a date, headline and ending off with the usual boiler plate together with it being in the third person.
"Why are we doing this? Who is the target audience? How are we going to reach them?" questions Alan on brands using press releases for announcements when tools used in digital journalism now provide much more flexibility as compared to back in the day.
Survey findings revealed that print media is still in a dominant position regarding news reporting. Yet online news sites, Facebook and Twitter come at 2nd, 3rd and 4th place. LinkedIn and YouTube are used by 15% and a mere 3% of the journalists use Snapchat and Periscope.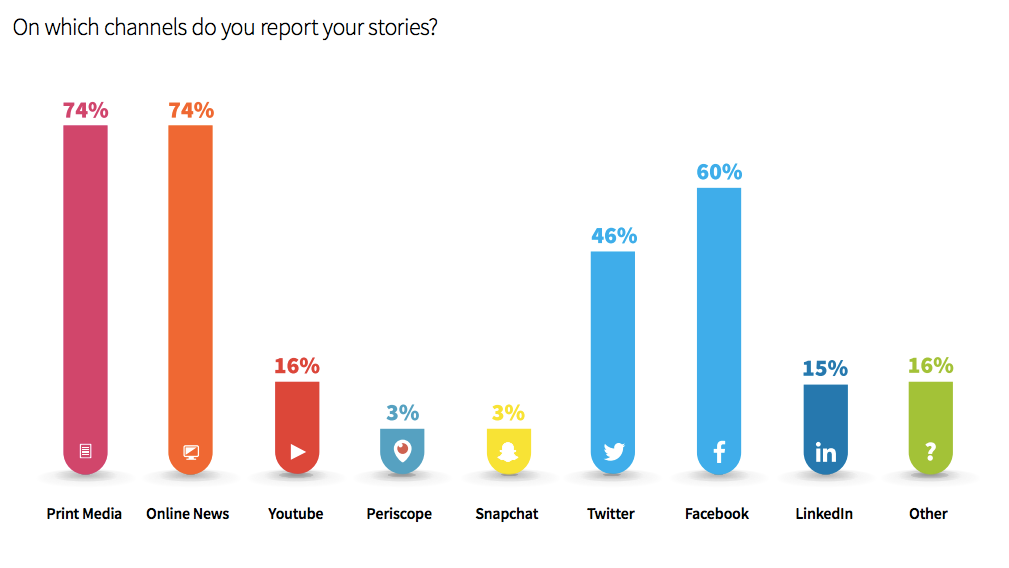 Lau Joon-Nie, lecturer for journalism and publishing at the Wee Kim Wee School of Communication and Information at Nanyang Technological University and former Mediacorp journalist, doesn't teach her students to be solely dependent on press releases but also to do thorough research through face to face interviews and credible databases. But with the technology available now, she acknowledges that it has made it easier for her students to communicate and get information online.
She also gave an example of knowing a newsmaker who inputs false entries into their Wikipedia page to catch out lazy journalists, which is why she warns her students that not everything found online is true unless it is from a credible source.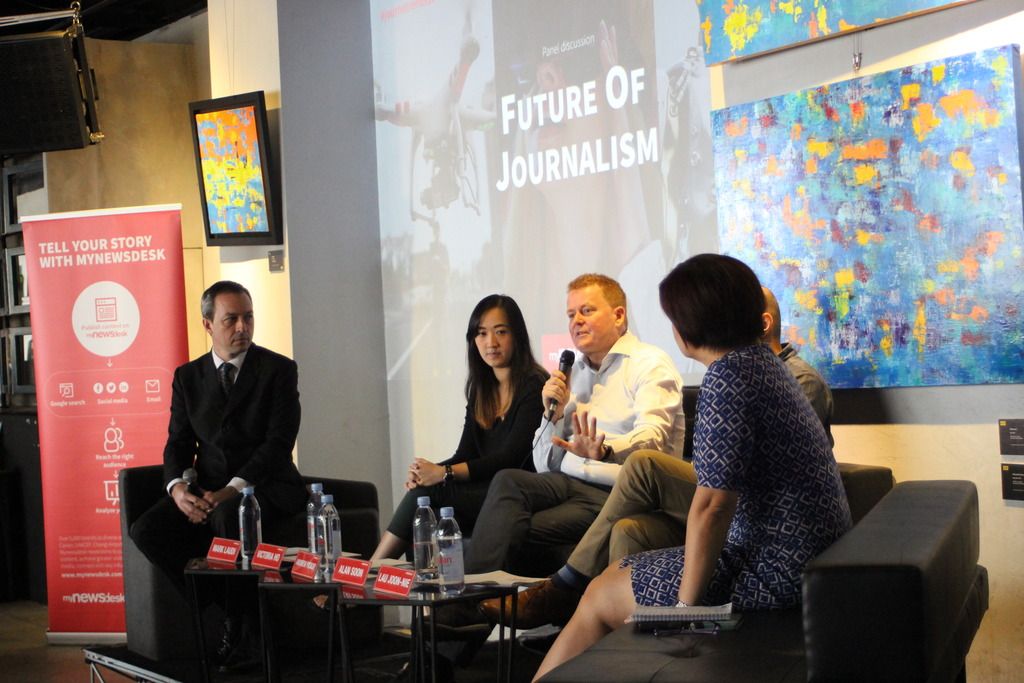 Meanwhile from a brand's perspective, Andrew Pickup, Senior Director of Microsoft Asia, explains that the value of the press release to a brand is for journalists to get their facts right, which is sometimes difficult to express in a social media post on Facebook or Twitter. This is where a press release or a blog comes into the picture, simultaneously acting as an archivable official record for Microsoft.
At the end of the day, the press release still plays a vital role in providing credible and factual information from brands to journalists but it seems that its overly formal delivery could be due for a change.
To find out more about our key findings on journalism trends, click here or download it below.