Mynewsdesk takes the Favbrands conversation to Clarke Quay
Blog post •
Dec 14, 2012

&nbsp

15:05

&nbsp

+08
As part of the Mynewsdesk Favbrand campaign, "Red Man" (or what we call the Mynewsdesk follower") had been going around the streets of Singapore to get people talking about their favourite brands. What better way to get the conversation going, than to visit the hippest place with the happiest people on a Friday night! On 16 November, Red Man, together with Mynewsdesk Red team, arrived at Clarke Quay on week 1 of the campaign. Despite a heavy downpour, the rain magically stopped right before the Red Team headed out.

The weather did not seem to have dampened the mood of those who came to wind down and celebrate the start of the weekend. Many of them were thrilled and intrigued at the sight of a man parading in the red morph suit. He walked around with the "Hello, my name is" board, attracting much stares and giggles from the diners at many alfresco joints.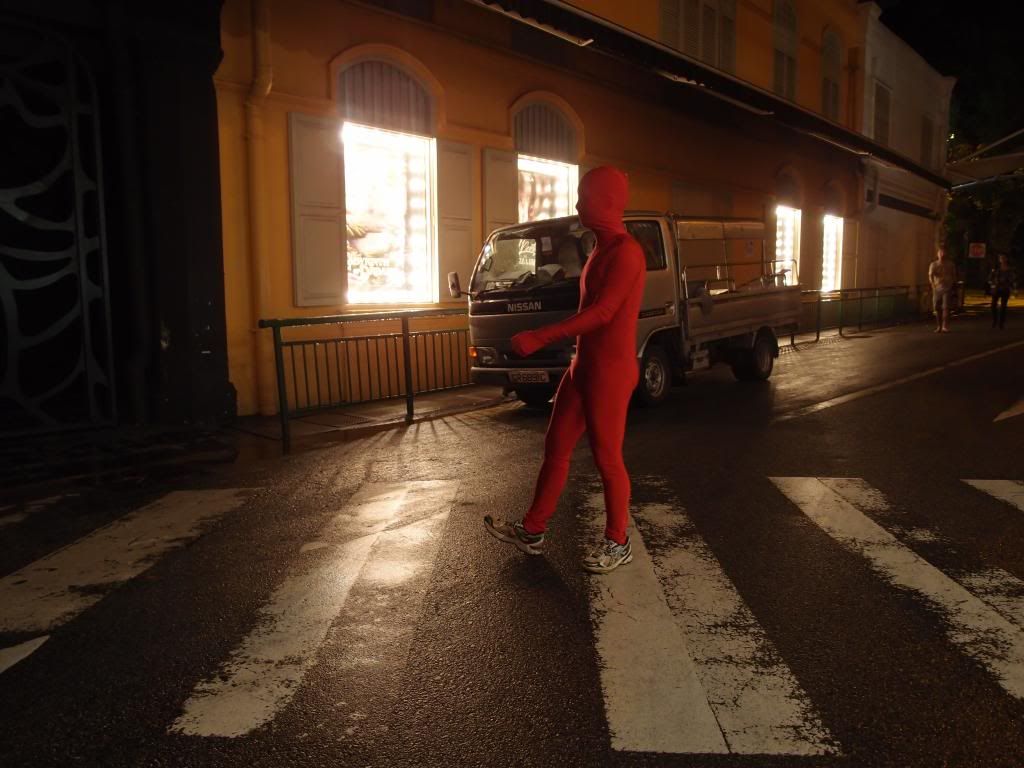 Upon getting their attention, Red Man and the team approached them to ask about their favourite brands. Those who gave their inputs and took a photograph with the Red Man stood a chance to win Clarke Quay dining vouchers or iPad mini! They simply have to share their picture on Facebook profile and garner as many likes as possible. To our delight, we discovered a few interesting favourite brands like: Pampers, Durex, SK II, Boy London, just to name a few.

The Favbrand campaign is aimed to create conversations around brands, and some buzz around Mynewsdesk. In the same way, Mynewsdesk is a PR and brand engagement platform; brands can use Mynewsdesk to generate conversations around them. This campaign was also an opportunity for Mynewsdesk to step out of the digital realm to engage in real conversations with people.
We must say, we were really glad with the responses we received from the crowd that night! A few staff and owners of the restaurants and bars also participated enthusiastically. With a variety of joints and cuisines that Clarke Quay had to offer, it was a night spent with warm and sporting people of many different nationalities. The lively atmosphere at Clarke Quay made the night!

We would like to thank all those who took part that night for contributing towards the fun.

The Favbrand Campaign started on 10 November, and more than 355 entries have been submitted online, and by participants we met, from Raffles Place, Tanjong Pagar, Clarke Quay, Orchard and Marina Bay Sands. Participants will be able to share their photos to get more likes until 21 Dec. The results will be announced thereafter. Top creative entry with most likes will receive an iPad mini, and runner ups will receive Clarke dining vouchers from Cuba Libre, Crazy Elephant, IndoChine and Coriander Leaf. To view entries, click here.