Blog post -
The Internet Show Asia 2013 - Integrating Digital with your business with the Asian market in mind
Asia's largest and most holistic digital, multi-channel and online business event was back again for the fourth year! Held at the Marina Bay Sands Convention Centre, The Internet Show Asia 2013 focused on everything any business needs to know:
· How to transform Asian businesses in the digital world
· How to integrate multi-channel initiatives into marketing strategies
· How to capitalize on booming online commerce opportunities
· How to expand revenues with digital and mobile
· How to benefit from Internet technology implementation
· How to source new solutions
This year's event boasted a new feature on the exhibition floor – The Start-up Theatre with VC panel is an ideal platform for start-ups in Asia to showcase their business ideas to a panel of VCs.
Day 1 saw delegates streaming in bright and early for the joint plenary, with a focus on social media, which started at 9am in the morning. Ms Aliza Knox, Managing Director of Twitter APAC kicked off the session by sharing with the audience about "Twitter and the future of mobile marketing". This was followed by a short address by Mr Vincent Sider, Vice President of BBC Worldwide Social Media. The last discussion for the joint plenary, "Understanding social media in an Asian context" was informative and engaging, featuring Ms Ji Hee Nam (Head of Digital Media, Viacom International Media Networks), Mr Edwin Ting (Weibo Marketing Strategist, Sina Corporation), and Ms Meredith Chan (Global Engagement Programmes Manager, Lenovo Singapore).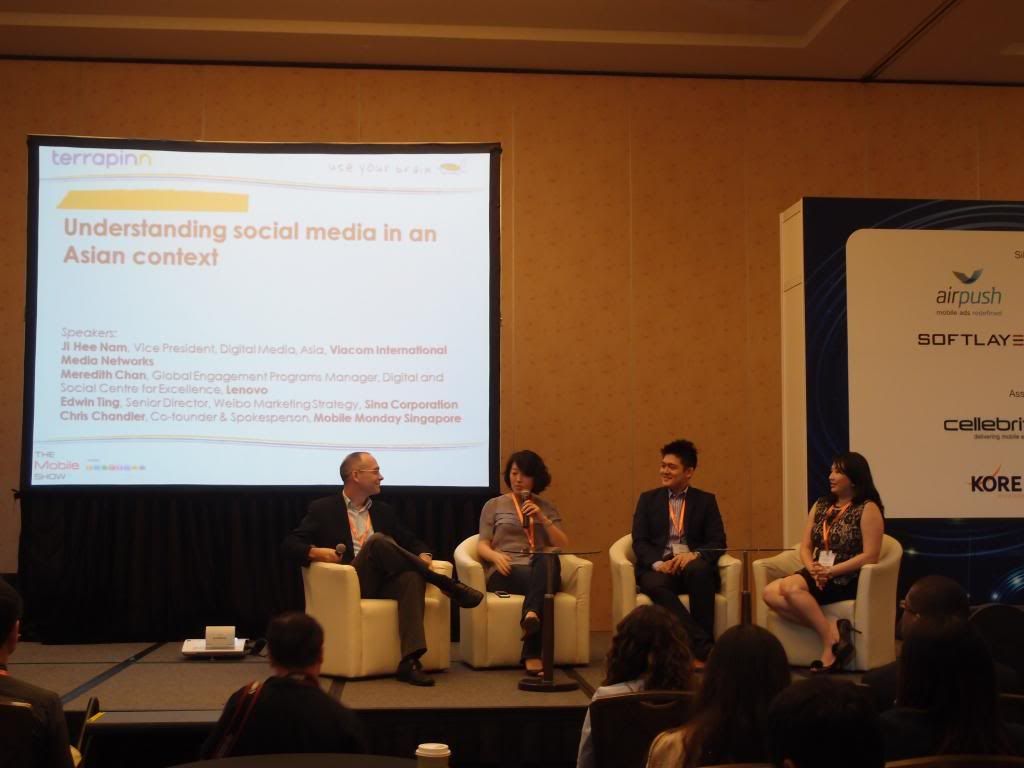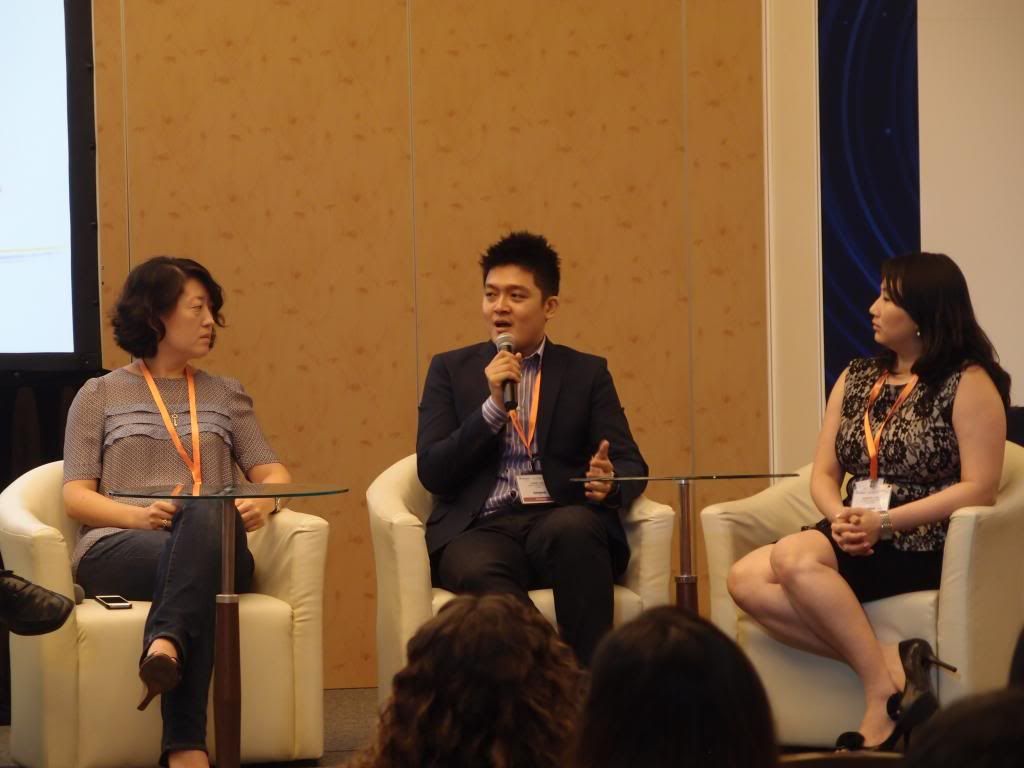 From left: Ms Ji Hee Nam, Mr Edwin Ting and Ms Meredith Chan
This is indeed a hot topic amongst the delegates, especially in the area of Weibo and China. A later session anchored by Edwin Ting received so much interest that delegates were standing outside the already-packed hall, just to learn more about Weibo's strength.
The delegates then adjourned to the exhibition floor for the exhibition opening and morning refreshments before heading back to attend the rest of the conferences.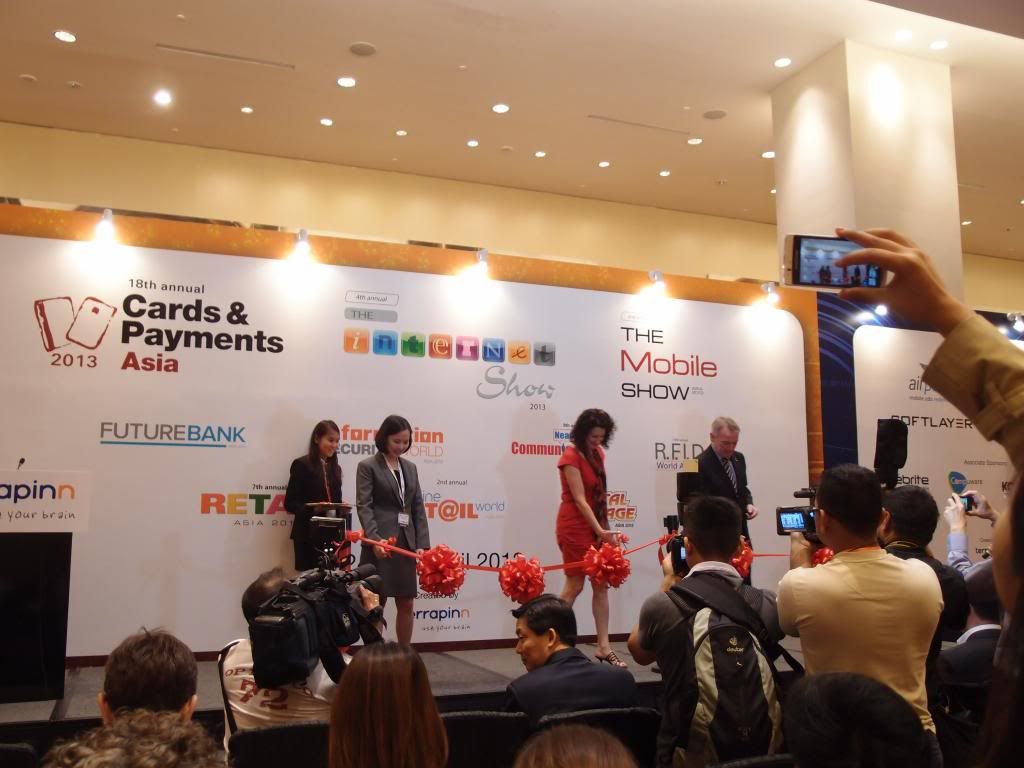 The exhibition opening
The conferences were then split into 3 categories for Day 1; the categories also differ at different segments of the day.
Before Lunch
Social Innovation
App Roi & Monetization
Enterprise Applications & Data Security
After lunch
Branding & Mindshare
Engagement through Content & Apps
Devices & Applications
Post Afternoon refreshments
Measuring Social Roi
Content Delivery
Strategies & Roadmaps
The "Why Social Matters" conference saw Mr Roger Seow (Head of Social Media and Digital Integration, National Australia Bank) sharing with the audience what he thinks about social media innovation – how ratings, sharing, reviews and recommendations play a huge part in a consumer's decision making today. Consumers would most likely choose a product/place if it has better ratings and reviews given by other fellow consumers.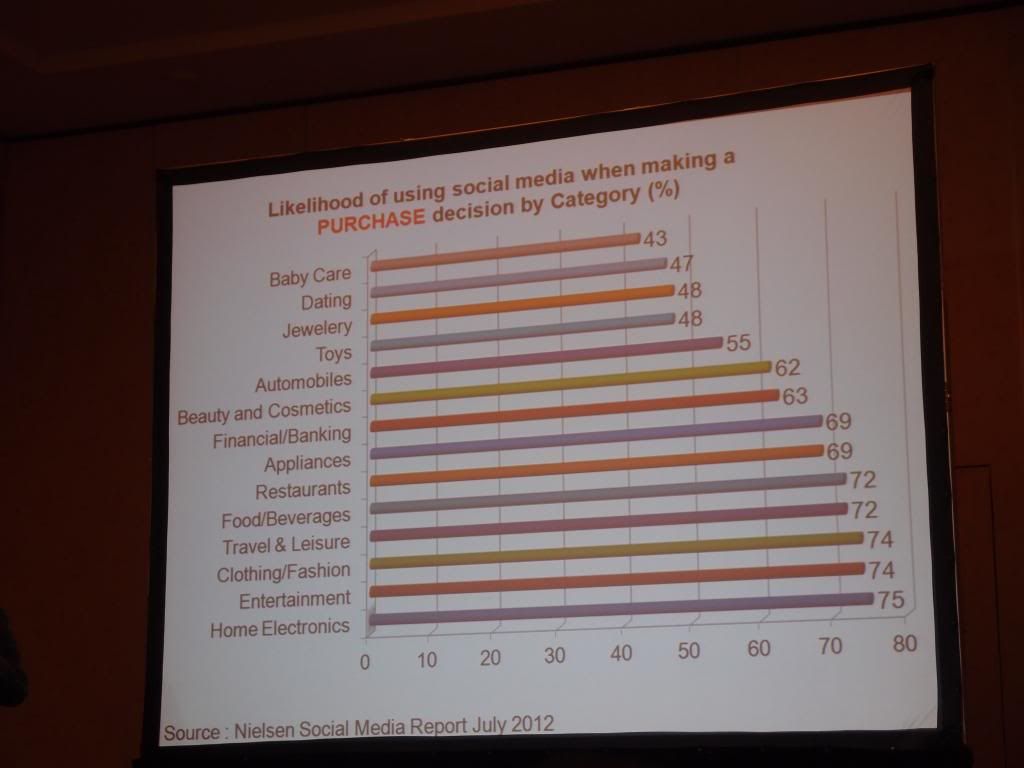 Day 2's joint plenary saw the focus shift to Digital and Mobile platforms for businesses. Mr Nic Jones (Senior Vice-President, VEVO International) was the first to speak and his presentation was a highly engaging one because VEVO is about the one thing that everyone connects and relates to – music. It was interesting to note that Asia Pacific accounts for over a third of global mobile traffic. This figure is set to rise by half come 2016.
As with Day 1, the conferences are split into different categories.
Before Lunch
Strategies & Roadmaps
E-commerce 2.0
Partnership & Collaboration
After Lunch
Power of Storytelling
M-commerce
Telco Challenges & Opportunities.
Post Afternoon Refreshments
Killer Campaigns
E& M-commerce Future
M2M Business Models.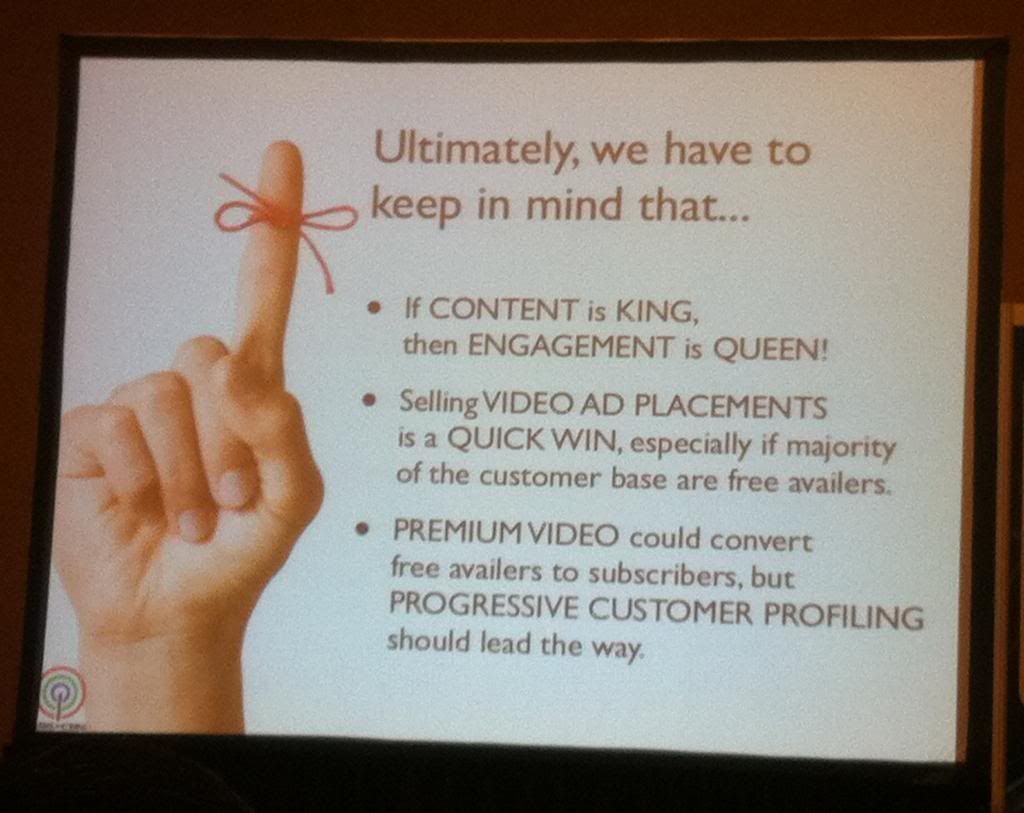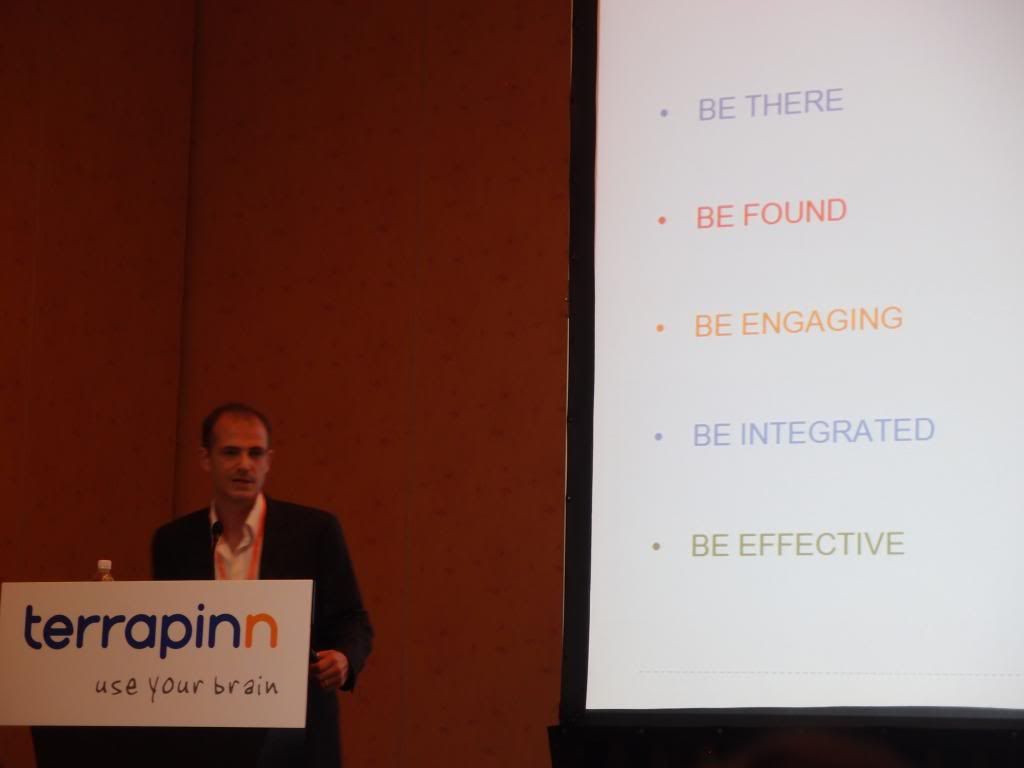 No matter which digital platform you or your business choose to tap on, the success of your campaigns and communications all depends on one factor - how well you tell your brand's story. Consumers want to know what is it about your brand or business that makes it stand apart from your competitors. Why should they choose you instead of other brands/businesses who can give them something similar? Beyond the trends, figures, case studies and usual covered at digital conferences, one interesting theme at The Internet Show Asia was: Storytelling.
Speakers from "The Power of Storytelling" category featured Mr Domingo, COO of the Philippines Tourism Board (PTB) and Mr Vernon Vasu, Director of Health Promotion Board's Corporate Marketing and Communications Department.
Mr Domingo shared with us how the PTB conceptualised the "More fun in the Philippines" campaign. Coupled with his humourous personality, his presentation was a joy to watch and listen t
One of the videos for the "More Fun in the Philippines" campaign

On the other hand, the Health Promotion Board used their "Anti-smoking" and "Prevention of HIV" campaign as case studies for their presentation.
The Power of Storytelling is in its emotional connection with consumers. Think the most recent Dove campaign and all their past campaigns. Campaigns like that go viral, not just because they were memorable. Memorability is a result of emotional connection. That, inspires audience to take action and share because our actions are usually driven by our emotions.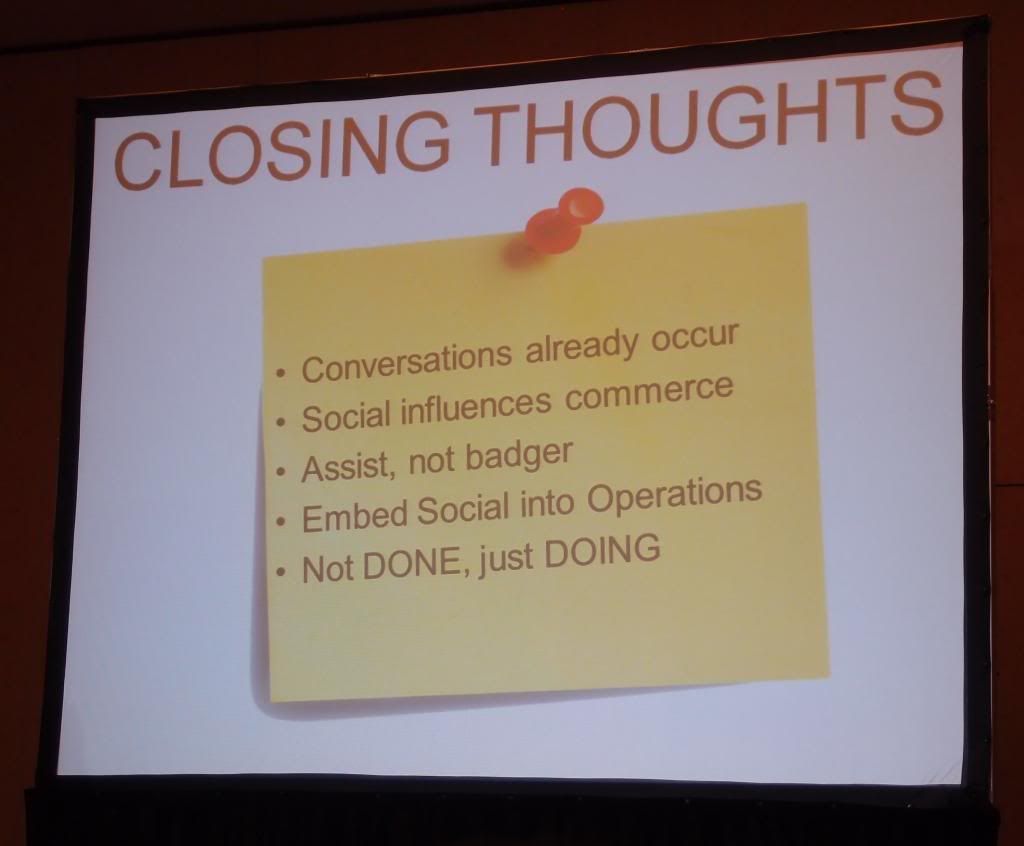 The Internet Show Asia 2013 is undoubtedly the place to be to network with like-minded individuals and businesses, exchange ideas, innovative solutions and more, and with the Asian market in mind. Delegates left the 2-day long annual event with new knowledge and ideas for their businesses. Most importantly, with the understanding of new innovations, trends and market, they are now aware of how powerful storytelling can be. Storytelling, after all, has been around for as long as we can remember.
---
For more information, follow us on:
Newsroom
Facebook
Twitter
LinkedIn
YouTube
About Mynewsdesk
Mynewsdesk is the world's leading all-in-one brand newsroom and multimedia PR platform. Over 5,000 brands as diverse as Panasonic, PwC, Yamaha, Changi Airport, Black & Decker and Costa Coffee use their Mynewsdesk newsrooms to publish and distribute their content, achieve greater visibility across search and social media, connect with key influencers, and tell their stories.