Tips from the people at Associated Press, SPH on how to make digital and social media work for you
Blog post •
Dec 09, 2013

&nbsp

17:49

&nbsp

+08
At the Digital Journalism World 2013 event, we heard from key players in the industry such as the journalists, producers, writers, publishers and executives from digital journalism platforms such as Associated Press, Yahoo South East Asia, Singapore Press Holdings, CNN and more. It was a very insightful 2-day conference and hence, we've picked out the points from three speakers that we'd like to share with you guys because good things deserved to be shared! And we hope you find these points as useful as we do.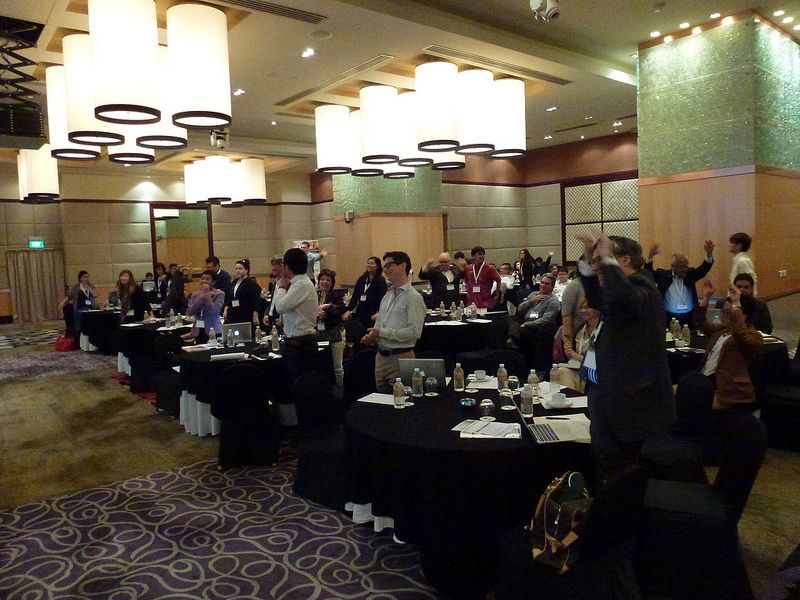 The Chairperson for Day 1, James Neufeld, Founder & CEO of SAM kicked off the conference with refreshing insights on social media's usage and effects for its users from a survey conducted. Here are some of the interesting insights he shared with the attendees:
- Majority used Twitter more actively than other social network
- However, 63% chose Facebook as the main social platform to publish and communicate news
- The iPhone was selected as the most handy tool for breaking news
- Most people learnt about important tweets via the TV instead of Twitter itself, and other mainstream news websites
Paul Cheung, Global Interactive Editor of Associated Press, and President and Advisory Board Member at Asian American Journalists Association shared with us how to present content to your audience in the most exciting way:
- Content must have a point of view: Compare, contrast or illustrate a trend and easy for audience to understand
- Technology should support and ease user navigations across platforms you choose with the ultimate goal to allow interactivity
- Behaviour: Is data personalized and/or sharable?
Says Paul on creating the content experience: "Journalism is getting more complex. You have to think about the content you produce and how your audience interacts with it."
Aside from getting and putting up content on the digital web, how can we forget the power of social media? Social media is an integral part of digital journalism, without it, it's like paying for something and not using it. Social media and digital go hand it hand. Felix Soh, Digital Media Editor of the English & Malay Newspapers Division of Singapore Press Holdings (SPH) shared with us ten guidelines or rules on using social media to disseminate your news.
#1: Retweet with Care
#2: Separate Personal from Professional
#3: Don't badmouth your bosses or company
#4: It's not all about You
#5: Don't get emotional
#6: Don't reject feedbacks
#7: Don't be afraid of competition
#8: Be Visible of Social Media
#9: Don't be Bart Simpson (fictional)
#10: Don't be an idiot
The advent of social media along with digital technology has irrevocably changed the way PR works and how communication is like between brands and media. Digital is exciting and it has without a doubt, brought along (quite literally) a world of possibilities. We're looking forward to Digital Journalism World 2014 already!