We have new product updates!
Blog post •
Aug 26, 2013

&nbsp

09:46

&nbsp

+08
We have a couple of product updates for you guys!
Number 1!
We've added a new cropping tool for images. This way you can scale and move all the high resolution images that you upload along with your content as "web image" or "related material".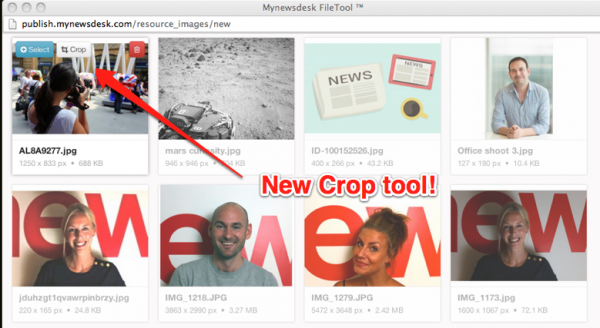 Number 2!
We've added a search bar to your related material. This way you can look for all sorts of historic assets to relate to your content. Cool, huh?

Finally, a quick reminder. When you log in, make sure to check out the newsroom redesign feature in your dashboard. If you haven't switched over already, we highly recommend you do! All our new newsrooms are responsive to mobile and tablet, which is a huge bonus to you and your stakeholders. All you need to do is preview the new design and then switch. We recommend you to start publishing high resolution images with your press releases and blog posts if you haven't already. This will make your upgraded newsroom look really engaging. If you have a hosted newsroom on your website, get in touch with us and we'll guide you through the steps on how to switch over.