What is Social CRM and why do you have to bother?
Blog post •
Dec 19, 2013

&nbsp

15:41

&nbsp

+08
90% of consumers(1) would recommend a brand to others after interacting with them on social media. Is your brand one of them? How do you get started on social CRM, and why does it matter?
As the name implies, Social CRM is about integrating social with CRM.
Customer Relationship Management – a term all of us are familiar with. It is what businesses do to better their relationships with customers, maintain goodwill and eventually cultivate loyalty, hence enhancing sales results.
With consumers taking to social networks, there is now great volume of opinions and content around products and services. The dynamics between businesses and customers have shifted.
Companies need to embrace this change by updating their CRM strategies with a social element; Social CRM - which facilitates collaborative conversations and where useful insights can be gleaned to add value to customer experiences.
In simple words:
· Know who is talking about your brand on social channels
· Engage in a conversation
· Improve customer experiences!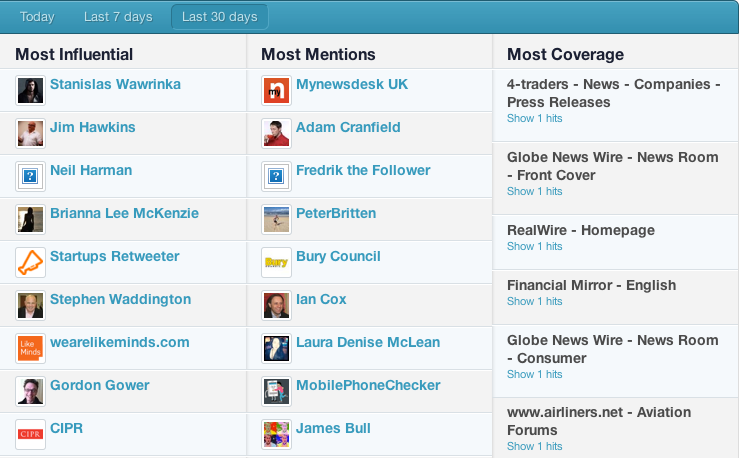 Explore Tool on Mynewsdesk
Many brands treat their social CRM very seriously, for example, Cisco has taken the extent to build their own Social Listening Centre to be "extremely responsive to the community".
How do you kick off social CRM for your business?
"Start by diving into the conversations; identify what is most valuable. Is it measuring mentions, crisis management, or something more tactical, like identifying actionable conversations and responding to customers? Create a playbook so you know what to do when someone or something turns up the heat. Be prepared for a lot more attention from your managers and executives, and form a strategy around internal adoption, because a listening center is going to magnify the work your teams have been doing. Focus on supporting or achieving existing or emerging business objectives and social listening will be easy to sell and will even become a critical measurement tool and strategic advantage."
—Charlie Treadwell, Social & Digital Marketing Manager at Cisco (2)
Are you already running social CRM programmes? Share your ideas and any examples of Social CRM with us in the comment section below!
//Ashlyn Julia, Marketing @ MynewsdeskAsia
Want to formulate social CRM strategies for your organization? What tools and ROI are you looking at?
Learn from industry professionals from Symantec, Lenovo, Sina Weibo, StarHub, SingPost, Hong Kong CSL Limited and SAP at the upcoming Social CRM 2014 Conference. Master the art of using social CRM to build virtual communities, drive engagement and sales. Sign up here.
(1)http://www.thedrum.com/news/2013/07/04/iab-study-finds-90-consumers-back-brands-after-interacting-social-media
(2)http://sherpablog.marketingsherpa.com/marketing/social-media-customer-service-hotline/