News -
Editorial Coverage: Mynewsdesk x Precious Comms Brands and Media Engagement Survey 2013
Together with Precious Comms, Mynewsdesk Asia conducted a survey to find out what the likes and dislikes of the media (journalists and bloggers) when it comes to receiving press releases from brands, and what frustrates them. We also find out what makes a good story - what would get a story published.
The following are just some of the publications that featured the story:
Feature on Marketing-Interactive

http://marketing-interactive.com/news/41410
Feature on YoungUpstarts
http://www.youngupstarts.com/2013/07/24/infographic-that-pr-thing-you-do/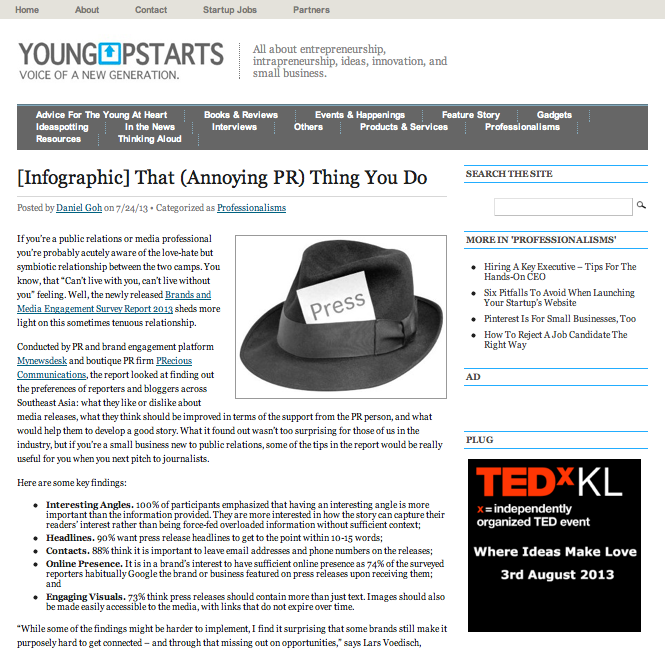 AsiaToday
http://asiatoday.com/pressrelease/media-and-blogger-engagement-survey-reveals-top-frustrations-journalists-have-about-pre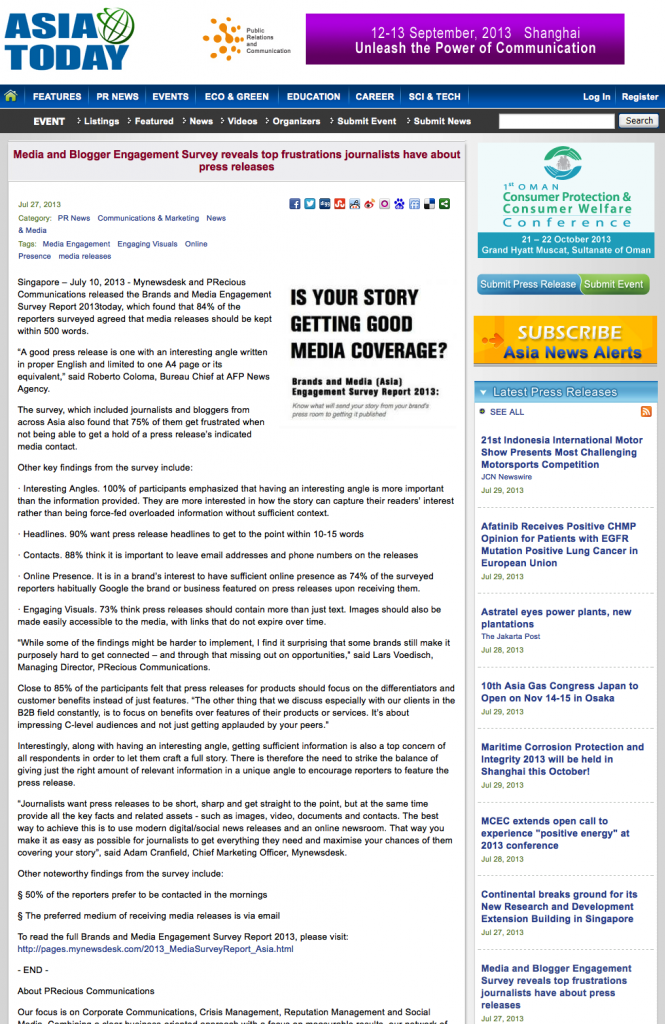 e27
http://e27.co/2013/07/24/7-sure-fire-ways-to-frustrate-a-journalist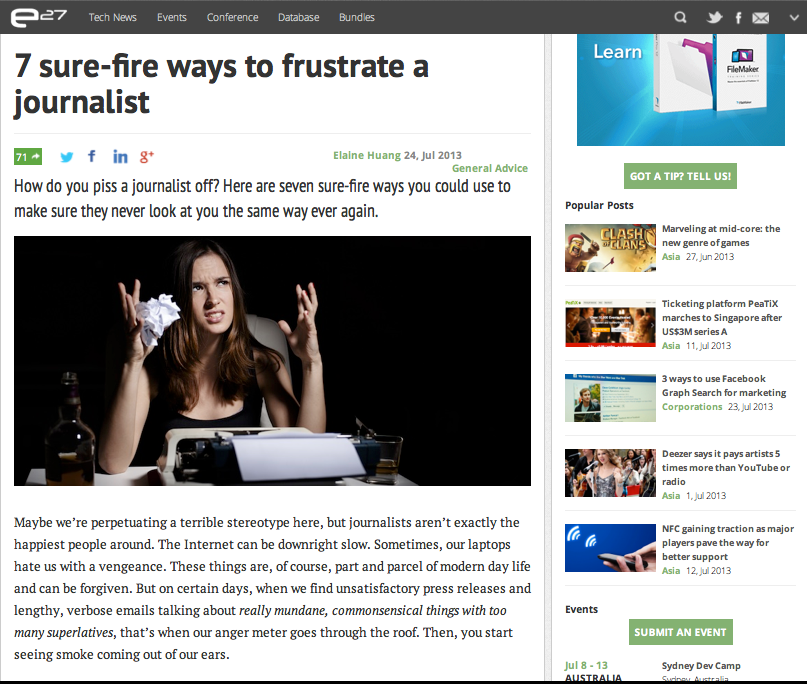 Techie Lobang
http://techielobang.com/blog/2013/07/30/infographic-7-tips-to-make-or-frustrate-media-and-bloggers/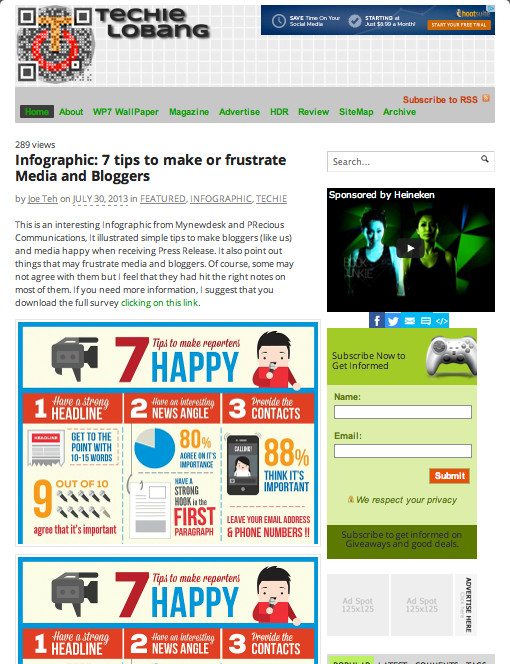 Mumbrella Asia
http://mumbrella.asia/2013/07/brands-making-it-purposefully-hard/
//END
---
For more information, follow us on:
Newsroom
Facebook
Twitter
LinkedIn
YouTube
About Mynewsdesk
Mynewsdesk is the world's leading all-in-one brand newsroom and multimedia PR platform. Over 5,000 brands as diverse as Panasonic, PwC, Yamaha, Changi Airport, Black & Decker and Costa Coffee use their Mynewsdesk newsrooms to publish and distribute their content, achieve greater visibility across search and social media, connect with key influencers, and tell their stories.