Mynewsdesk's New Feature: The Follow Button!
Press Release •
May 08, 2012

&nbsp

17:26

&nbsp

+08
What's that? A follow button, you say? Why yes, thanks to our wonderful product team, this follow button is now a default feature in all Mynewsdesk hosted newsrooms. Like how you follow and subscribe to your favourite online personalities on Twitter and Facebook respectively, you can now follow companies on Mynewsdesk and receive their news updates as they come. Hurrah!
The follow button appears on the right-side column of the newsroom, directly below the company description. The digit bubble reflects the number of followers of that newsroom at any point of time.
Take note that the number count increases automatically only if the user who clicks on it is already signed in to Mynewsdesk. If this is not the case, a new window will open and it will consist of a short description of Mynewsdesk and several sign-in options, as shown below: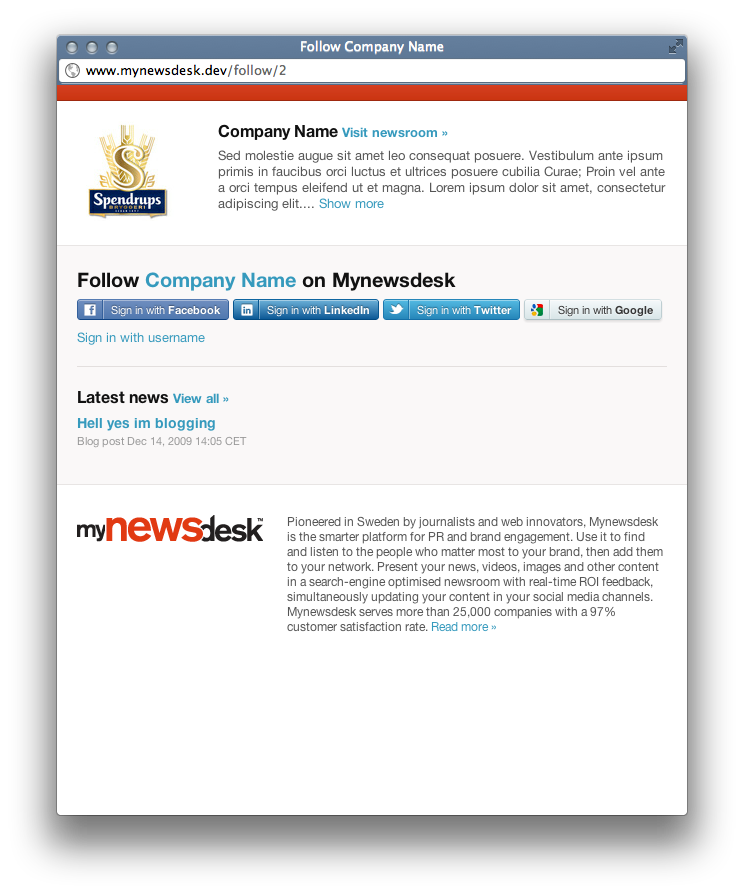 If your company is using Mynewsdesk but not the hosted newsroom at the moment, fret not. Simply go to 'Settings' at the back end of Mynewsdesk and scroll all the way to the bottom until you hit the "Follow button" column and proceed with the instructions, as shown below:

Customization of your "Follow" button is also available:
This is how the "Follow" button appears in the full glory of your Mynewsdesk newsroom (This one below is a hosted newsroom):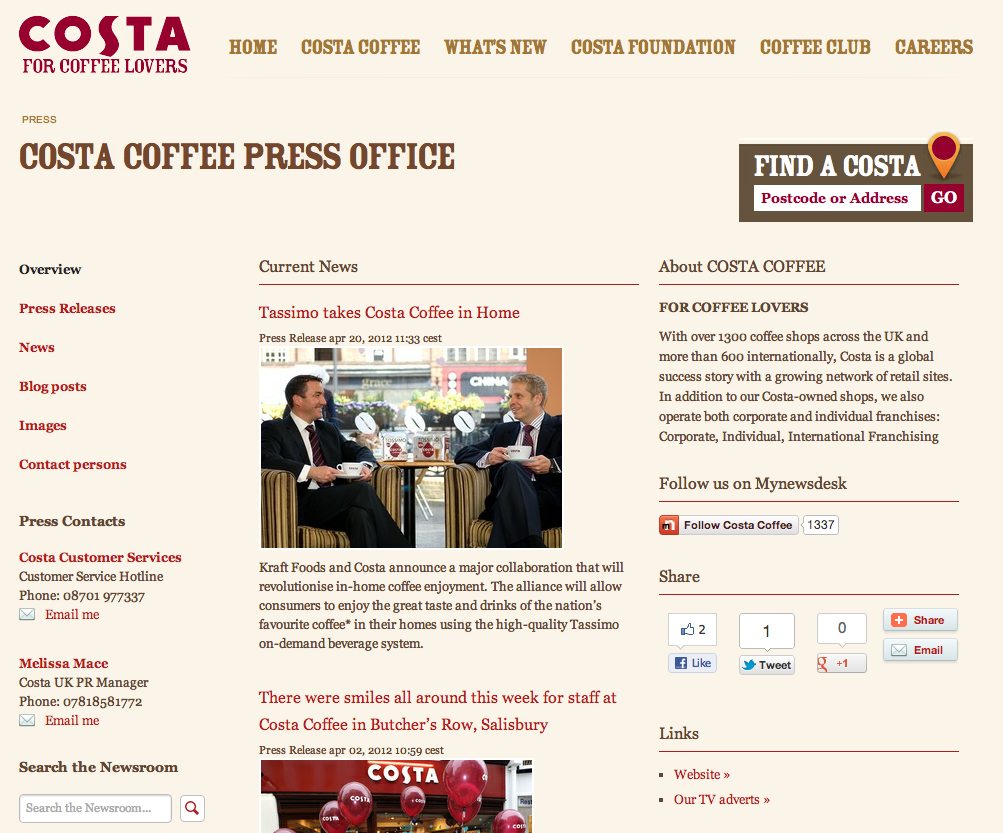 (Disclaimer: the follower number is fictional http://www.urbandictionary.com/define.php?term=1337)
Now with your newsroom, you've extended an open invitation to all interested individuals to follow your newsroom and receive your latest news as soon as you publish them. You are also free to follow other companies on Mynewsdesk that strike your fancy. Spread the love! And once again, props to our guys in the product team!
By Aqila Abu Xiao Qi
About Mynewsdesk
The smarter platform for PR and brand engagement.
Pioneered in Sweden by journalists and web innovators, Mynewsdesk is the smarter platform for PR & brand engagement. Use it to find and listen to the people who matter most to your brand, then add them to your network. Present your videos, photos and other content in a search-engine optimized newsroom with real-time ROI feedback; then upload to your chosen social media channels.
Mynewsdesk serves more than 25,000 companies with a 97% customer satisfaction rate.
Get Mynewsdesk!
Mynewsdesk Singapore
Mynewsdesk Twitter
Mynewsdesk Singapore Facebook