Maruti Suzuki
Maruti Suzuki Sales in October 2011
Press Release •
Nov 01, 2011

&nbsp

13:58

&nbsp

+08
Car market leader Maruti Suzuki India Limited sold a total of 55,595 vehicles in October, 2011. This includes 4,137 units for export.

The labour unrest at Company's Manesar plant during October 2011 adversely impacted the production and sales numbers. The Company lost production of over 40,000 units (Gurgaon and Manesar) in the month.

The sales figures for October 2011 are given below: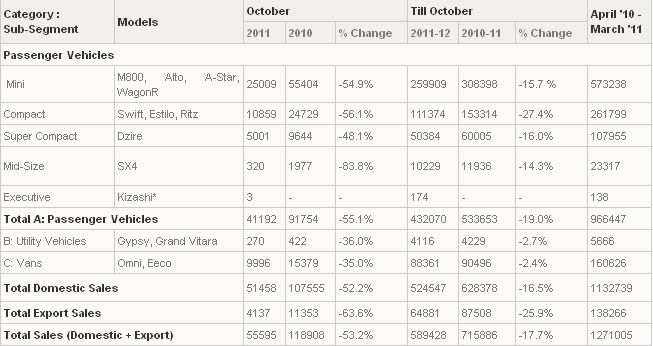 * Kizashi was launched in February 2011.