Mobile Fun
iPad cases galore at Mobile Fun, as the company celebrate the launch of the new iPad
Blog post •
Mar 12, 2012

&nbsp

11:32

&nbsp

GMT
Announced last week, the iPad 3 is due to hit stores this Friday.  Be ready for its arrival by stocking up on your iPad accessories, like the Belkin Folio Case with Storage, available from Mobile Fun.
Thin, lightweight and durable, the Belkin Folio Case comes in a gorgeous pink colour, allowing the iPad case to stand out from the crowd whilst protecting your new iPad from all the battles of day to day life.
Featured in the front cover of this iPad skin is a storage pouch, so you can carry any documents around with you, helping to make life that little easier.  This pocket is great for if you're on a train using your iPad as you don't need to fumble to find your ticket, simply place it in the pouch and it's easy to find.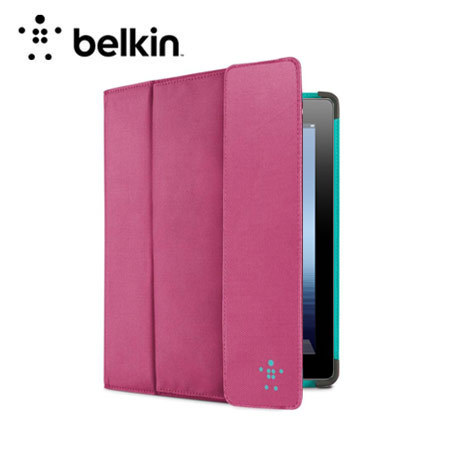 The front cover of this iPad cover is made from a soft inner lining to help protect the screen of your iPad during transit when you're not using it.  When you are using your iPad though, the front cover can be used as a fold back stand, offering you multiple viewing angles, so that you can type, swipe and surf at the most comfortable angle.
Fashionable and water-resistant, the padded, nylon front of the cover doesn't add much bulk to your iPad but protects it from damage through scrapes, scratches and drops, so that your new iPad remains looking newer for longer.  The pink colour gives the case a stylish edge and helps to give it a more feminine look than other black or dark cases available.
Made specifically for the new iPad, this case has all the cut-outs needed to keep it fully functioning at all times, including cut outs for the iPad charger and headphone jack. 
It's available from Mobile Fun now, as part of their iPad accessories range.