Mobile Fun
Kindle Touch accessories launched by Mobile Fun
Blog post •
Mar 28, 2012

&nbsp

13:00

&nbsp

BST
The new Kindle Touch is available for pre-order in the UK now.  Unlike other Kindles this one has removed all buttons, instead relying solely on the touchscreen.  It's the most advanced Kindle released, sporting the best display, slickest design and new X-Ray feature.  Mobile Fun have launched their range of Kindle Touch accessories to help protect the new Kindle and keep it looking newer for longer.
Featuring the most advanced E Ink display with multi-touch, the Kindle Touch reads like real paper even in bright sunlight.  However for dark evenings and situations with low light a Kindle Touch reading light is suggested, so that you can keep reading for longer and get to the end of the chapter.
The Kindle Touch has built-in Wi-Fi too, up to two moths battery life and a stunning sleek design, which can be protected with a Kindle Touch case.  Kindle Touch cases help to protect your Kindle from day to day bumps, drops and scratches but do so without adding a large amount of bulk: instead of detracting from the design of the Kindle they compliment it.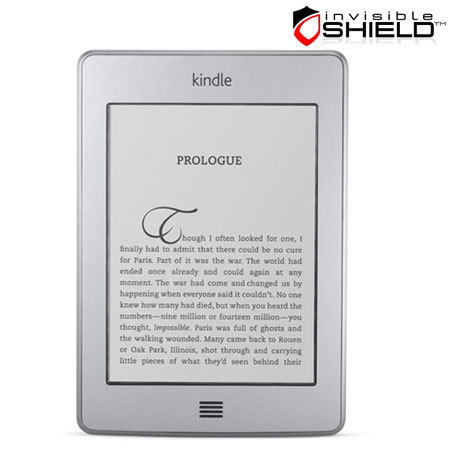 What makes this new Kindle stand apart from the rest (other than the touchscreen) is the new X-Ray feature.  This is great for those who are studying as it allows you to view extracts which feature a certain theme, character or event for example at the click of a word.  A great feature, which can lead to a better understanding of what you're reading, the X-Ray ability of the Kindle Touch highlights just how important protection like a Kindle Touch cover is.
In order to preserve the all important display of the Kindle Touch, a Kindle Touch screen protector is advised as this stops dirt and dust from damaging the display, as well as protecting it from scratches. 
The range of Kindle Touch accessories are available now from Mobile Fun, the UK's largest online retailer of mobile phone accessories.