Mobile Fun
Lighten up this Christmas with a Kindle reading light
Blog post •
Dec 21, 2011

&nbsp

16:43

&nbsp

GMT
The Kindle is great for many reason, including saving space, having all your books in one place and being easy to read books whilst on the go, but it's not very easy to read when light is limited.  Therefore investing in a Kindle light is essential for anyone who intends to use their Kindle of an evening. 
The Kandle Ozeri reading light for Kindle has two bright white LEDs, meaning it lights up your Kindle perfectly in dark conditions, so you're not straining your eyes to read.  Even better the Kandle uses its own battery power so it doesn't affect that of yoru Kindle.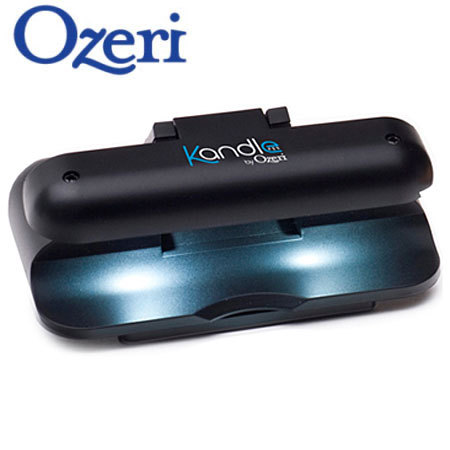 It's a great light for those who like to read before bed or whilst travelling, as it's extremely lightweight and portable, so you can simply pop it into your bag an duse it when needed. The Kandle Ozeri light can clip onto your naked Kindle and attach to your leather Kindle cover, so you can read without straining your eyes, whilst your Kindle remains fully protected.
Regardless of whether you're left or right handed, you can position the Kandle in the most comfortable position on your Kindle or Kindle 4 cover, so that the light shines directly onto your novel or is that little further away thanks to its double pivoting arms and ability to shine at multiple angles.
When not in use with your Kindle, the Kandle light can be used as a free-standing night light or even used with newspapers and magazines.  
The Kandle truely is a multi-functional light and it's available at Mobile Fun, costing £14.95, along with a variety of Amazon Kindle covers.