Substream Music Group
A Thousand Vows releases remixed version of the experimental EP Urlaub in der Wüste.
Press Release •
Feb 03, 2014

&nbsp

04:18

&nbsp

GMT
A Thousand Vows releases remixed version of the experimental EP Urlaub in der Wüste.
With "Urlaub in der Wüste" and "Urlaub vom Urlaub in der Wüste" A Thousand Vows offers us a truly unique journey into feel-good ambient experimentalism. Both tracks are now freshly remixed by childhood friend Heiner aka KiRRiN iSLAND and music buddy Mark Hjorthoy, well known as an eclectic musician from Canada. While KiRRin adds his famous beat construct to the spherical sounds, Mark seems to replace some sounds by guitar, bass and adds a drumset, giving a warm and intense live character. All four tracks are instrumental masterpieces, completing each other, closing a circle.
About The Artist
A Thousand Vows is best described as a mix between ambient and abstract hiphop, sometimes with guitar, sometimes not. Sometimes with rap, mostly not. Parttimepunk loves remixing people. Never knows what happens next.
Official Website: http://www.athousandvows.com
Soundcloud: https://soundcloud.com/atv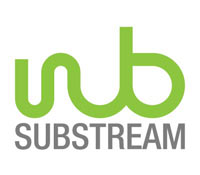 The release is out now on Mareld, a part of the Substream Music Group of Sweden. Mareld was founded in 2009 with the purpose of sharing deep, unique electronic music with the world, whether deep house, IDM, ambient or leftfield. Today, the label has released 30 EPs and albums with from artists in Europe and America.
Substream is an innovative music company and one of Sweden's top label groups for electronic music. Our main office is located in downtown Gothenburg of West Sweden. We made industry headlines in 2005 and 2006 pioneering alternative payment and licensing models for digital music. Today we manage a catalog of 3000 tracks and our nine labels:
Substream
(electro-pop),
Mareld
(leftfield electronica),
Dansant
(dance and upbeat pop) and the
Clubstream label group
(6 labels from house to techno and dubstep). We also own one of Sweden's most renowned mastering studios.