Substream Music Group
Uberstrom signs the Italian band Serpenti and releases Dizzy
Press Release •
Nov 12, 2013

&nbsp

13:56

&nbsp

GMT
The Swedish electro rock label Uberstrom is now releasing its third release Dizzy by the Italian band Serpenti. Today a new music video is also released on YouTube!

Read the press release as PDF

Welcome to Serpenti's world: where italo-disco and the new wave atmospheres meet the sounds of the modern electro-pop scene.

Serpenti is an Italian electro pop duo, born in 2007 with the intent to merge electro/dance music with rock sonorities and pop vocal melodies.
Their sound is based on the unique use of bass guitars, analog synthesizers, drum machines and it's characterized by bouncy grooves and powerful bass riffs.
After 8 singles, 2 albums in their country and more than 300 live shows all around the world (Italy, Hungary, UK, China, USA) the duo has decided to begin a new adventure with Cyclone, their first English album.
Serpenti is the latest addidtion to the artist line-up of the Uberstrom label. "The signing of Serpenti means a lot to the Uberstrom brand by widening the sound to include a pop and rock merge to the previous classic rock and punk rock electronic sounds. We are happy to have Serpenti onboard" - Says Mikael Arthursson, label manager of Uberstrom.
The release of Dizzy includes some stunning visuals in their music video which adds yet another dimension to the release. View the video at: http://youtu.be/HxRD4Uthb6g
Press Room
Visit our press room to download high resolution artist images free to use for press and web: http://press.substream.se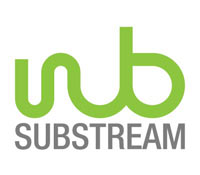 The release is out now on Uberstrom, a part of the Substream Music Group of Sweden.
Substream is an innovative music company and one of Sweden's top label groups for electronic music. Our main office is located in downtown Gothenburg of West Sweden. We made industry headlines in 2005 and 2006 pioneering alternative payment and licensing models for digital music. Today we manage a catalog of 3000 tracks and our nine labels:
Substream
(electro-pop),
Mareld
(leftfield electronica),
Dansant
(dance and upbeat pop) and the
Clubstream label group
(6 labels from house to techno and dubstep). We also own one of Sweden's most renowned mastering studios.