Substream Music Group
Finnish EDM artist Salazar Pakyo Hits #1 Again
Press Release •
Jul 09, 2015

&nbsp

08:46

&nbsp

BST
Finland's fastest rising star right now is Salazar Pakyo. His second EDM track - this time together with countrymen Visioc and André Linman - has hit the #1 spot in Finland!
In 2014, Salazar Pakyo debuted witht he big room EDM number "Ground X" on the Swedish Clubstream label. The track rose to the #1 spot on the Finnish iTunes charts outperforming the recent releases of Coldplay and Pharrell Willims.
Now, Clubstream released Salazar Pakyo's second production: "Summer of Our Lives", produced together with (also) Finnish Visioc and vocalist André Linman. The track has been described as an uplifting and positive summer dance anthem, and rose to instant success in Finland, reaching #1 on iTunes again and climbing to #28 on the international Beatport Progressive House chart, and has been picked up by radio stations worldwide.
The single is out on the Swedish dance label Clubstream Pink, part of the Gothenburg based record company Substream and is licensed to several labels worldwide. The release is available from today on all major download networks, including iTunes, Spotify and Beatport. Interviews or promos for review can be requested from Substream using the contact information below.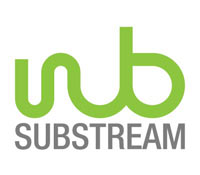 Substream is an innovative music company and one of Sweden's top label groups for electronic music. Our main office is located in downtown Gothenburg of West Sweden. We made industry headlines in 2005 and 2006 pioneering alternative payment and licensing models for digital music. Today we manage a catalog of 3000 tracks and our ten labels: Substream (electro-pop), Mareld (leftfield electronica), Uberstrom (electro rock), Dansant (dance and upbeat pop) and the Clubstream label group (6 labels from house to techno and dubstep). We also own one of Sweden's most renowned mastering studios.