Mobile Fun
Nokia Lumia 800 accessories head to Mobile Fun
Press Release •
Nov 01, 2011

&nbsp

16:51

&nbsp

GMT
Mobile Fun, the UK's leading online retailer of mobile phone accessories is pleased to announce that they have sourced a wide range of Nokia Lumia 800 accessories, which are now available to purchase via the website.
The Nokia Lumia 800 sim free is also available for pre-order, priced at just £469.95.
Being the first Nokia handset to run Windows Mobile 7.5, the Nokia Lumia 800 has a curvaceous design which sits comfortably in your hand.  Adding to the stunning design of the handset is the huge capacitive screen which covers the front of the handset, meaning there aren't any home buttons.
Usability and style are at the the heart of the Nokia Lumia 800, which has the ability to speed through apps and messaging easily, whilst showing vibrant and vivid colours on the screen which can be pinched and swiped for a closer look.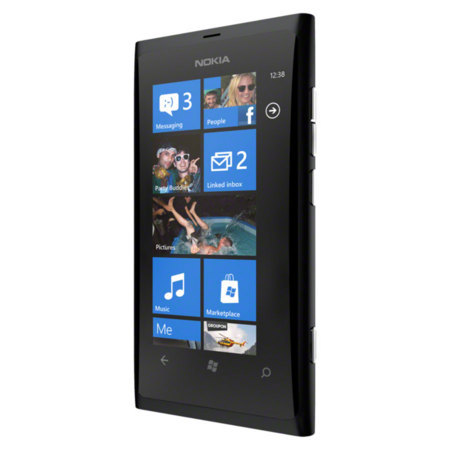 Using the People Hub feature of the handset allows you to view all your contacts both from social networks and emails in one handy hub.  This means you can keep track of all your social interaction in one place, saving confusion and the chance of losing any important messages.
Another impressive feature of the Nokia Lumia 800 is the built-in GPS.  This helps to direct you in a number of countries, whether you're looking for the nearest pub or simply trying to dodge the traffic.  When using the GPS, a Nokia Lumia 800 case is advised to prevent any bumps and scratches and to help add grip to the handset.
Mobile Fun are stocking a large range of Nokia Lumia 800 cover styles, which add that extra layer of protection to your handset; including covers from top brands such as Krusell, Proporta and Nokia itself.  When purchasing a case or cover, Mobile Fun suggest also purchasing a Nokia Lumia 800 screen protector; this protects the impressive display from any damage from dust or dirt.
All accessories are available from Mobile Fun now, along with a Nokia Lumia 800 charger range.
-ENDS-
Birmingham based MobileFun.co.uk is the UK's leading internet retailer for "everything mobile"; offering a range of mobile phones, mobile phone accessories, ringtones and mobile java games. 

Mobile Fun has offices in the UK, Germany and France and delivers products to over 50 countries worldwide. 

Mobile Fun won the title of Online Retailer of the Year at the Mobile News Awards 2011 and was ranked 6th in the Experian Hitwise Top 10 websites of 2010.