Substream Music Group
R7 Announces New EP Release August 21 on Beatport
Press Release •
Jul 27, 2015

&nbsp

20:05

&nbsp

BST
R7 is closing out summer with the new progressive mainstage EP, Close Your Eyes. Defiantly shattering expectations, Close Your Eyes is a massive follow-up to their hit debut Superhero EP (Rubicon 7), which rocketed into the Beatport Top 10 simultaneously in Techno, Progressive House and Breaks.
The radio-friendly original mixes have a solidly progressive house feel, yet the EP as a whole shows R7's unmistakable disregard for genre boundaries, combining elements from electro house, techno, trance and pop.
Close Your Eyes is rounded out with energetic club mixes and a bass heavy late night mix of Love Will Carry Us -- with stunning original vocals and driving beats, this EP hits on every level.
The EP will be exclusively released through Beatport worldwide on August 21, 2015. Other stores including Apple Music, iTunes, Spotify and Amazon will follow on September 18, 2015.
Press Quotes and Early Support
Early radio support includes Digitally Imported, Radio Danz, Houseofhouse.be, Amplitude Radio, Nevis Radio, Impulse Radio, Jovem Rio FM, Kiss FM, Club Time Radio Show, Global Radio FM (Spain).
"Northwest favorites who've grown their fan-base with their quality tunes and passion for music, R7's ability to guide you through genres without your awareness makes all of their original products worth a listen." –Dance Music Northwest (Blog)
"Great package of tracks!" –Dave Pearce (BBC Radio)
"9/10" – Stop Magazine
"We will be airing this. GREAT TRACKS!" -Radio Gen-Y.Fm
"Very hot package of music with some strong energy & production throughout. We'll test & support." –Ronnie Matthews (Billboard)
"muy buenos tracks. 10/10!"-Global Radio FM (Spain)
"This track has a wide range of commercial and underground appeal, Giving it the reach to become a number one track in the electronic music industry." – Scott (AFA Inc)
"5/5"- Bernardo Passariello (Radio Danz)
"8/10" –Adam Kehoe (A State of Trance)
"love both tracks, massive!" –Glenn Friscia
"Late Night Mix is aces."- Deeveaux
"Great production" –Mark Hoover (Thirdlevel)
"Super rocking track" –Coco Ariaz (Class Concept Ibiza)
"5/5" –DMC (PL)
"cool track" –Sick Individuals
"Great track! Melody makes you so happy! Really good mix as well." –Cristian (Stromberg)
"A sparkling sound ready to be listened to ,played out and danced to. Faultless" –Kennedy
"Great stuff!!!" –Kenneth Thomas (Perfecto)
"Awesome tracks! Very well designed track, can't wait to play these live!" –Caicedo
"This will sound fantastic on a function 1 sound system. A dark club set and a nice laser, lots of smoke, set the mood and on the drop loads of lighting. Brilliant. Proper club track." –Peter Cable (Demand Radio UK)
"Great work" –Bobby Deep
"Both club mixes are best!" –Faded Lines
"A quality big room package perfect for my commercial floors" –Bloom
"all good tracks for the club" –Lost Code
"9/10" –Niki Belucci
"Great pack" –Frisco
"I like this and has my support! 10/10" - Mark MacRae (Nevis Radio)
"Great sound. will try out" –Peer K
"dancefloor will bounce to this" -Solomon Colour
"instantly likeable" –Stevie Foy
"Always like Rubicon 7" –Frank Wild
"Great synth & vocal"- DJ Taj (Spundae/Ruby Skye)
"10/10 - really love this track going be smashing it out" –Steve Pearson (UK)
"I can play on the radio" –Fatih Sevinc
"good progressive" –Manny Lehman (Billboard)
"this will be huge!!" –Alex Hammond
"8/10" –Michael Callaway
"Great for the lighter floors where a pumping sound works well with the pop lead vocals."
–Kel Sweemey
"Close your eyes (original mix) is definitely my fav." –Mike (Third District)
"Nice vocals!" –Steven Louder
"solid pkg of great mixes, line em up and play them back to back. 10/10" –Studio 5341
"great sounds." –Darren Jewell
"Nice" –Jason Feist
"A great Selection of high energy tunes!" –Simon Denney
"'''10/10" –Mike Singh
About the Record Label
The release is coming out on the progressive house label Clubstream Blue, a part of Clubstream, of the Substream Music Group of Sweden. Clubstream has been responsible for a large number of international dance hits with such artists as Eleftherios Mukuka, Salazar Pakyo, Breanna Rubio, StoneBridge and Morgan Page to mention a few.
Contact
Please Substream / Clubstream for questions, interviews, features, promo for review. The artist is available for radio interviews, guest blog appearances on request.
Website: http://www.clubstream.se
Contact person: Mikael Arthursson +46-708-579-753 or Hakan Ludvigson, +46-733-101-808
Email: press [AT] substream [DOT] se
Facebook: http://facebook.com/clubstream
Clubstream mobile app: http://clubstream-mob.substream.se
Press Room
Visit our press room to download high resolution artist images free to use for press and web: http://press.substream.se or through the R7 website on: https://r7.fm/about
Visit the Artist
Website: http://www.r7.fm
Facebook: http://www.facebook.com/rubicon7
Soundcloud: http://www.soundcloud.com/rubicon7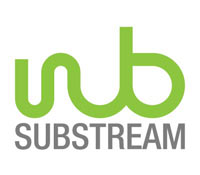 Substream is an innovative music company and one of Sweden's top label groups for electronic music. Our main office is located in downtown Gothenburg of West Sweden. We made industry headlines in 2005 and 2006 pioneering alternative payment and licensing models for digital music. Today we manage a catalog of 3000 tracks and our ten labels: Substream (electro-pop), Mareld (leftfield electronica), Uberstrom (electro rock), Dansant (dance and upbeat pop) and the Clubstream label group (6 labels from house to techno and dubstep). We also own one of Sweden's most renowned mastering studios.