Substream Music Group
Zambian Dance Music Pioneer Eleftherios Mukuka Releases New Music Video
Press Release •
Jun 26, 2015

&nbsp

14:08

&nbsp

BST
Zambia's electronic dance music pioneer Eleftherios Mukuka releases a new music video, filmed in the beautiful countryside Zambia, for his song 'Getting There'.
Eleftherios Mukuka is an unusual story. Born in Lusaka, Zambia with a Greek mother and a Zambian father, Eleftherios has come further than any other electronic artist in his country. His debut album 'Heart' and the track with the same name caused buzz worldwide and appeared on charts across the world.
Eleftherios Mukuka's music has been described as upbeat vocal house music with heavy African influences and 'Getting There' is no exception; featuring a particularly strong vocal performance from fellow Zambian singer Abel Chungu in a uplifting deep house production.
The official music video is published today on YouTube and offers views of the beautiful Zambian countryside. The video was directed by Kenny Mumba of Ground Xero, Zambia. Ground Xero was also behind the production of the music video to Mukuka's "Heart", which won the Zambian Born n Bred award in 2014.
"The song is an uplifting one...a metaphor for life...to say that even when things get tough, when challenges arise, persevere and carry on.", "It's a long road on this journey, but we're getting there..." –Eleftherios Mukuka
The single is out on the Swedish dance label Clubstream Pink, part of the Gothenburg based record company Substream and is licensed to several labels worldwide. The release is available from today on all major download networks, including iTunes, Spotify and Beatport. Interviews or promos for review can be requested from Substream using the contact information below.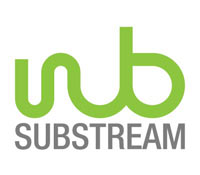 Substream is an innovative music company and one of Sweden's top label groups for electronic music. Our main office is located in downtown Gothenburg of West Sweden. We made industry headlines in 2005 and 2006 pioneering alternative payment and licensing models for digital music. Today we manage a catalog of 3000 tracks and our ten labels: Substream (electro-pop), Mareld (leftfield electronica), Uberstrom (electro rock), Dansant (dance and upbeat pop) and the Clubstream label group (6 labels from house to techno and dubstep). We also own one of Sweden's most renowned mastering studios.