Video
Catch the Extreme Cellists at the start line on London Marathon Day!
Apr 26, 2012 10:26 BST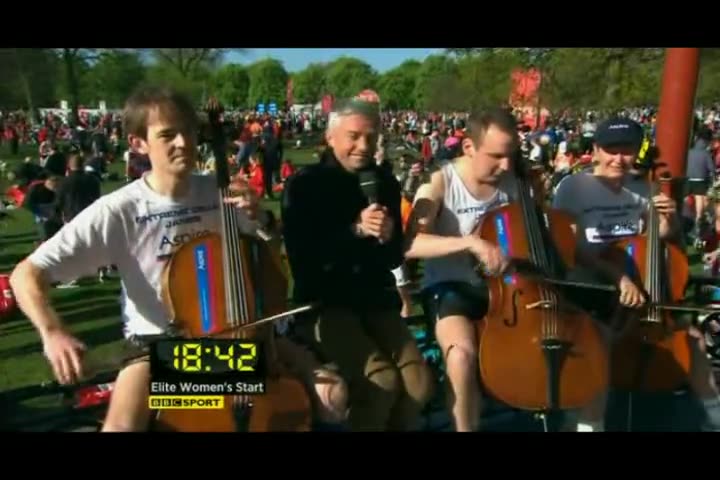 Clare Wallace, Jeremy Dawson and James Rees make up 'Extreme Cello'. They have supported Aspire for a number of years and this year ran the London Marathon with their cellos on their backs - the cells weight almost a stone each. So far they have raised around £10,000 from their marathon efforts!
Download
Embed tag
Categorization
Topics:
Comments (
0

)