KUYOULCC
Epic Reveals Fortnite New Teaser: 'Ruin is Coming', What Does It Mean?
Blog post •
Apr 04, 2019

&nbsp

23:42

&nbsp

EDT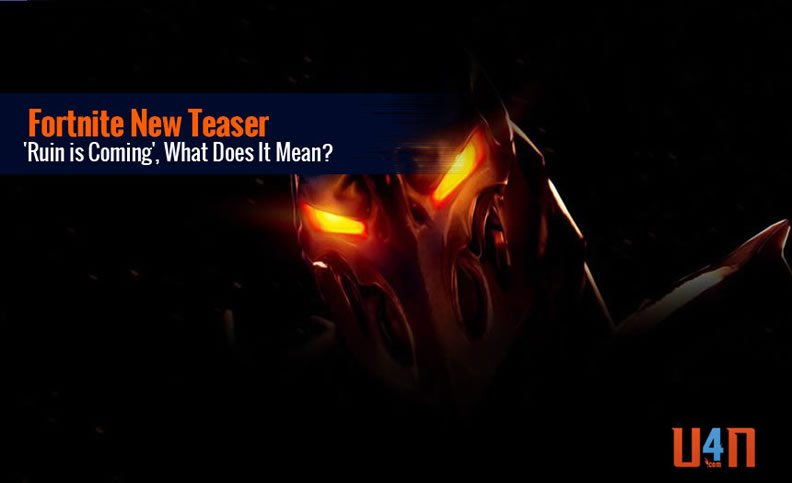 Just a few minutes before the start of the week 6 challenges in Fortnite, Epic Games released a mysterious teaser on social media and news feed announcement and says "Ruin is coming," which is a dim picture that looks like a warrior wearing heavy armor with blazing eyes.
This item is displayed on the news feed with only one "???" tag attached, the ??? Tag adds on to its spookiness. So what does this new teaser mean?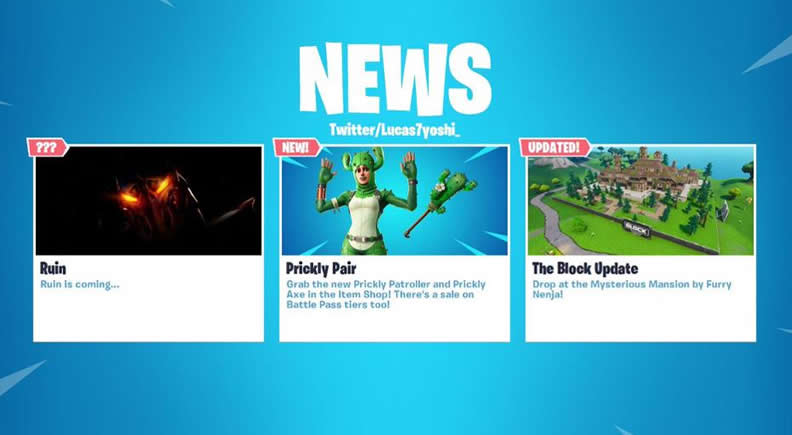 The creature in the image seems to be human or at least wearing human armor, which is new to the player. No significant events in the game may give us clues about the people in the image and what changes they will make in Fortnite.
The player increased the lighting in the image to try to see the creature better. When doing so, it indicates that the helmet used by the creature has melted to some extent. Even so, this is an unrecognizable face, and the player has not yet known who is behind the helmet.
It is not clear whether the name of this thing is "ruin" or if the ruins refer to an unresolved disaster like the volcanic eruption that we've heard rumblings about for some time.
Perhaps the teaser indicates the exclusive legendary cosmetics that players can unlock in Season 8 after completing the Discovery challenges. With today's challenges, players will have two weeks away from being able to unlock the Discovery skin - so Epic may be teasing it already. But there are also players who say that's no way that this is just a skin getting released, why would they advertise that like this? So they are guessing it will be an event or LTM.
And someone says the ice king brought the iceberg. The fire king brought the volcano. Now the ruined king will bring the apocalypse. Or maybe the throne doesn't belong to the prisoner, and perhaps this is his master. Also, this skin looks more like an equal to the Ice King.
In my opinion, the recent incident of a helicopter flying over the island and excavations sites being dug up by the player seems to have a loose relationship with the fiery eyes that look like a warrior wearing heavy armor.
What are your thoughts about the new teaser? Let us know in the comments section below. By the way, check out U4N.com fortnite items list when you feel tired of grinding quests and events for in-game items.