Running 2016 - Salming Running launches spring collection!
Press Release •
Feb 15, 2016

&nbsp

09:40

&nbsp

GMT
When Salming now launches their spring 2016 running collection it has been no more than two years since they entered the running market. In this limited time the brand has succeeded in establishing itself as a performance running specialist brand. Now its time for their third collection to hit the market accompanied by a brand new salmingrunning.com.
On a national level, Salming's home turf Sweden, the brand is currently present at 100 retailers ranging from Salmings own Concept Stores in Stockholm City and Gothenburg to running specialist stores. In addition to that comes e-commerce. From an international perspective the brand export to 60 countries, North America, Germany, England, Portugal, Switzerland and Norway among other notables. In three of these countries there have been Salming RunLAB™ units set up - Sweden, Switzerland and the USA, and there's more to come.
The positive momentum that the brand Salming has gained and maintained during the last couple of years is displayed in the self confidence of the spring collection which sees an increase in both shoe models and apparel.
Two premier additions for spring 2016 spells Miles and Elements, two entirely new running shoe models that brings width and depth to the shoerange. Both models has been developed based on the brands holistic view of running, which Salming refer to as Full Body Running Analysis™ originating in their philosophy - Salming Running Wheel™, their running gospel and framework on how the brand develop and design their shoes.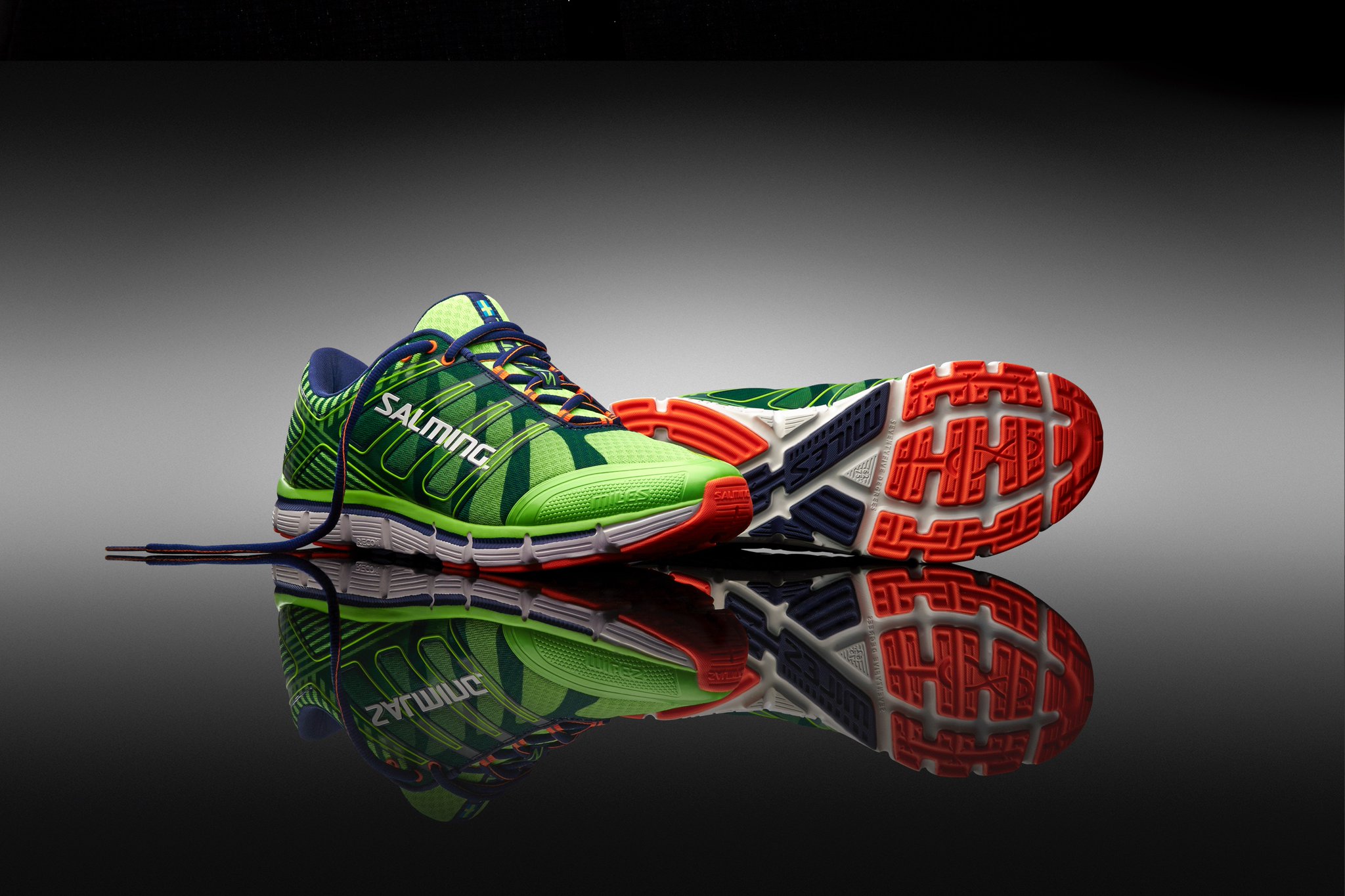 Salming Miles - men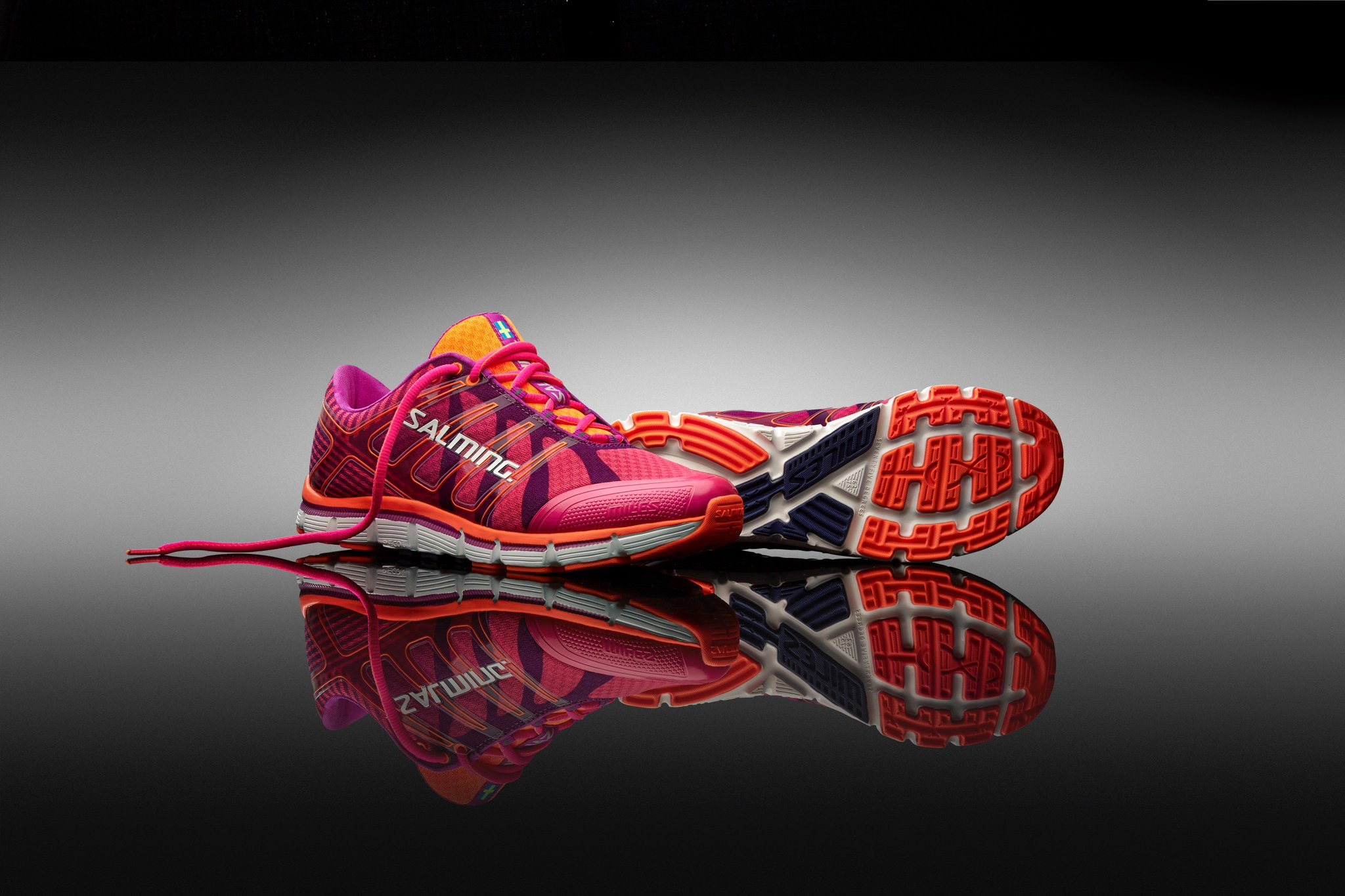 Salming Miles - women
Miles - takes you longer
The purpose of the Salming Miles running shoe is to add a more cushioned shoe without compromising the Salming concept and principles. It is built to stand the tear and wear of long distance running. Miles features a 4mm drop and has added heel/forefoot cushioning from its brand new and responsive Recoil™ midsole compound. The toe box is widened to allow the forefoot to expand properly in the landing phase, making it more effective from a biomechanical perspective.
Joakim Sandin, International Sales Manager Running
"After successfully establishing the Salming Running brand, we feel confident in bringing amore expanded range to the market, thus being able to reach a wider array of runners." says Joakim and continues: "Salming Miles is the perfect choice for the initiated runner to use during a morning jog or a distance run to save the legs for evening quality session. Also, Miles isa natural way for recreational runners to enter the world of Salming Running."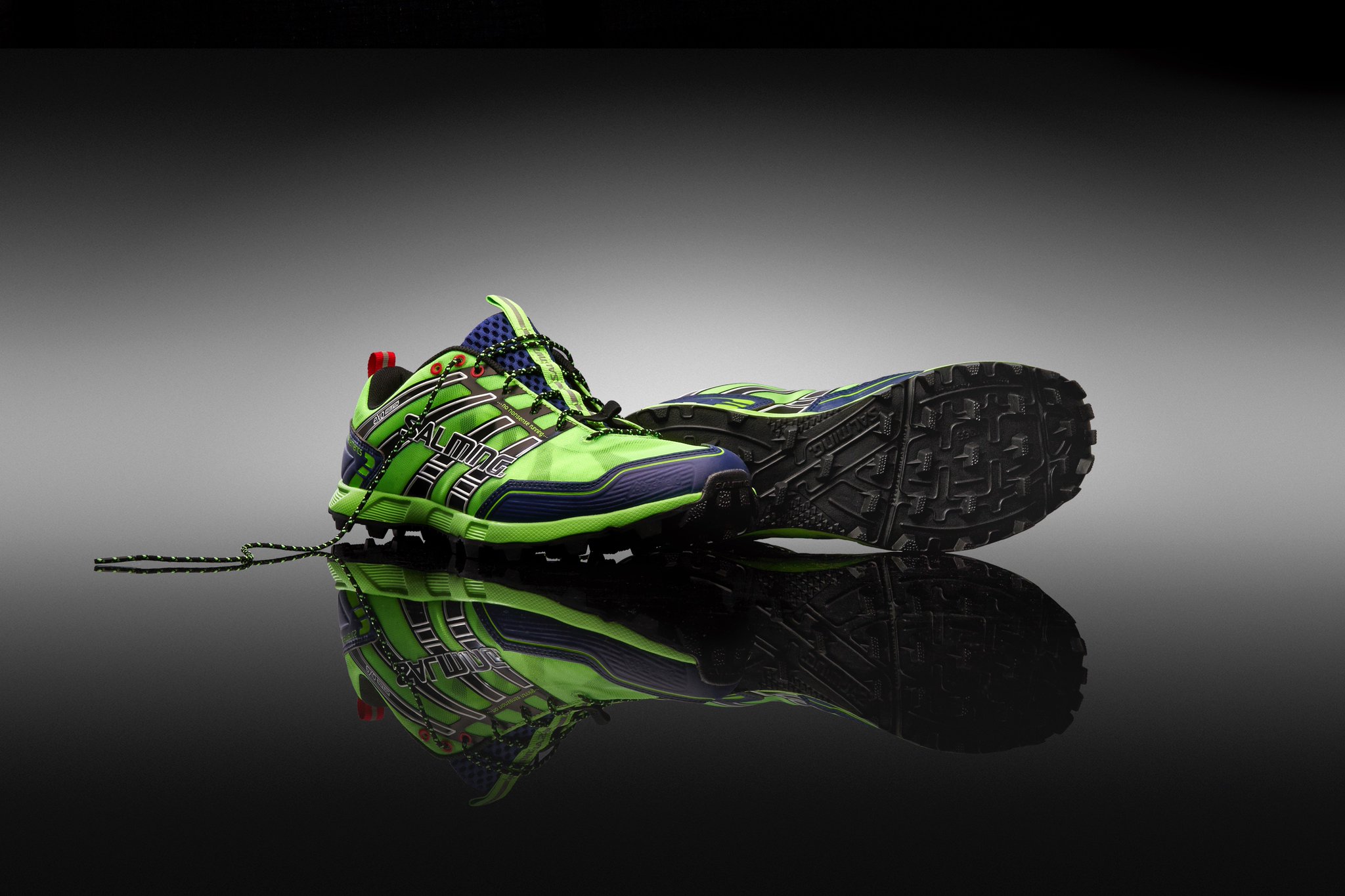 Salming Elements - men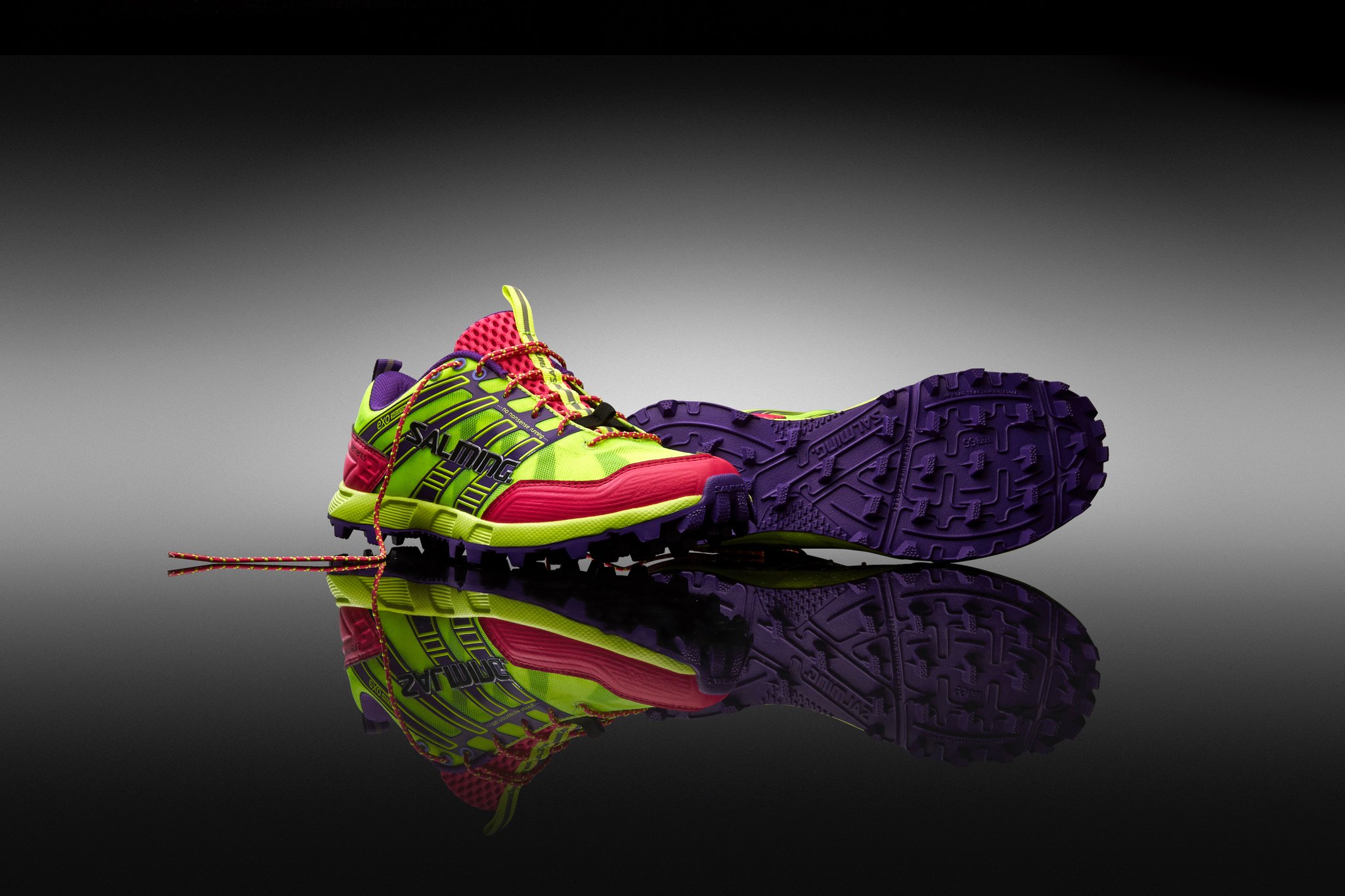 Salming Elements - women
Elements - run anywhere
When adding the Elements model to our range we aimed at creating a performance off trail shoe which incorporates the Salming Running concept and principles. Elements enables you to run anywhere or swim for that matter and get's the most out of your potential. The outsole provides exceptional traction on both wet and dry surfaces. Elementshas a more roomy toe box compared to its trail sibling, the Salming Trail.
Thomas Nord, Head of Marketing & Design Salming Sports
"By adding the Elements model we have created an advanced off-trail shoe using the Salming running gospel and concept as a frame work. With Elements you can literally run anywhere - hence the slogan - or swim for that matter and always get the most out of your run. The outsole provides excellent grip and the toe box has been widened in order for the forefoot to expand properly at foot landing" says Thomas.
Salming Natural Running - confirmation!
Already during the year of the launch of Salming Running, spring 2014, the brand got a solid confirmation that they were heading the right way in terms of their view on running and building running shoes. It was American College of Sports Medicine – ACSM and their Information on Selecting Running Shoes Brochure that explained what they deemed being "Characteristics of a good, safe running shoe include". The report mirrored the thinking of Salming Running and the last 30 years of research in the area that was described and clearly recited, report for report, eight of them to be exact, on salmingrunning.com, Knowledge and The Science - http://www.salming.com/en/running/knowledge/the-science/ The recommendation from ACSM sums up the thinking which are the cornerstones of Salming Running shoe product development: Minimal heel-to-toe drop, a neutral shoe: This means the shoe does not contain motion control or stability components and last but not least - light in weight.
Salming Sports AB
Salming Sports AB is a Swedish sporting goods company designing, developing and marketing high quality products for the Running, Handball, Floorball and Squash markets under its Salming brand. The company has its head-office in Sisjön, Gothenburg on the west coast of Sweden.
In addition to producing first in class products Salming is committed to helping athletes improve and had developed and patented one of the most advance running analysis centers in the world. Salming RunLab's currently located in Gothenburg and Stockholm.
The company's Swedish wholesale partners include sporting goods retailers: Intersport, Stadium, Team Sportia, XXL, and specialty retailers such as Runners Store, Klubbhuset and Assist. Salming Sports AB also exports products to close to 60 countries and has its own subsidiaries in key markets such as Germany and the United States.
Salming Sports AB also sells directly to consumers through the Salming Running Store in Askim, Gothenburg, the Salming Concept Store on Kungsgatan 19 in Stockholm and through multiple e-commerce sites.
20 + employees, excluding retail personnel
Established 2008
Approximately 100MSEK revenue
Management: Tomas Solin Managing Director, Thomas Nord Head of Marketing & Design