Growing Our Technology Capability Through Key Hires and Promotions
Press Release •
Jan 05, 2018

&nbsp

12:33

&nbsp

GMT
AND Digital is proud to announce a boost to our technical expertise as we continue to power our stellar expansion and solidify our position as a top 5 technology focussed digital agency (Econsultancy Top 100 list 2017). In recent months we have made a significant executive level hire and a key internal promotion as well as looking to bring on two new executive level hires within technology in the next coming months. This is on top of the creation of nearly 200 tech jobs in London and Manchester over the next year – supporting our goal to continue to deepen our technical expertise and accelerate our clients' digital aspirations.
In September, we welcomed Parvinder Kalra as the Club Executive leading our third club, based in Shoreditch, referred to as Club Turing after the pioneer Alan Turing. Parvinder spent 10 years at Thoughtworks, where he was a Director of Strategic Clients for Europe. His focus on advanced technologies means we now have a new level of expertise to help build capabilities and products that take advantage of modern and emerging tech. He also brings in global experience of working across APAC, Africa & EU.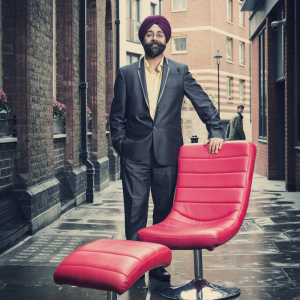 Another appointment of note is Mike Pohlschmidt, a key internal promotion within AND Digital as our new Head of Technology. Mike will be moving from his current role of squad and engineering lead. This further demonstrates our ability to grow strong technical talent internally. Mike will work across our clients to shape technical delivery and advise leaders on getting the most from tech.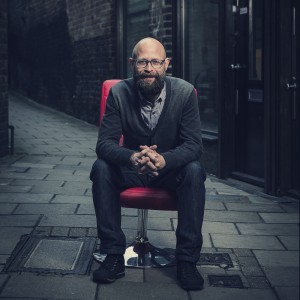 Stephen Paterson, Chief for Tech and Talent at AND Digital said "These appointments underpin our ambition to accelerate the development of tech solutions and skills in our clients, in our people and in the broader tech community in the UK."
AND Digital is a high impact Times Top 100 Small Company with BIG ambitions that lives and breathes technology.
We help our clients reach their digital aspirations in three ways:
1. We build and develop software products.
2. We guide organisations on their digital transformation.
3. We teach the skills needed for an internal digital capability.
With AND Digital there's a certain buzz. It's the buzz of brilliant, curious people set free to imagine the impossible. A hubbub of 'what ifs?', 'why nots?' and 'let's trys' all working together to push boundaries and create the future of digital for some of the world's leading brands. 
Attached Files