Press release -
Raindance Film Festival World Premiere: Ghostroads – A Japanese Rock n Roll Ghost Story
World Premiere Raindance Festival - 9/25 At the Vue West End 3 Cranbourn Street, Leicester Square. WC2H 7AL London at 18:30.
GHOSTROADS - a Japanese Rock'n'Roll Ghost Story (trailer) from Ken Nishikawa on Vimeo.
Producer Mike Rogers is proud to announce that his first independent feature will have its World Premiere at Raindance 2017. This is Japan's first ever rock 'n' roll ghost comedy movie – a stunning combination of live action, rock n roll and Tokyo Japan's underground scene.
Ghostroads – A Japanese Rock n Roll Ghost Story is about a struggling rock musician who dreams of success. He meets a ghost who helps him to write the perfect song. But the ghost wants a trade. Just how high a price is our would-be rock star prepared to pay for fame and immortality?
Ghostroads features Japan's best garage, underground and beat bands, including The Neatbeats (the Japanese Beatles); The Privates (Japan's answer to the Buzzcocks) and The 50 Kaitenz (The Japanese Ramones) and features legendary DJ Rodney Bingenheimer as 'himself' (Formerly KROQ Los Angeles – currently Little Steven's Garage on Sirius Radio) and Darrell Harris as 'the ghost'…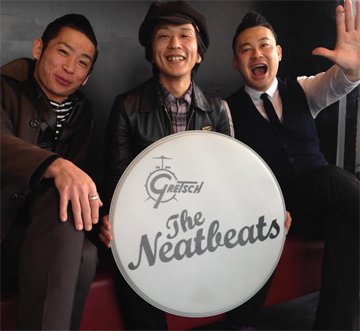 The Screamin' Telstars are a Japanese retro rock band fronted by Tony (Mr. Pan – leader of The Neatbeats who are considered one of Japan's most respected musicians in Japan's top underground band). The band has been playing together for years but has never met with any real commercial success. One day, Tony's amp blows up and he goes to buy a new one at a guitar shop with a mysterious owner.
Unbeknown to Tony, the amp has a history behind it, and from it comes a ghost who promises fame and immortality in return for a sacrifice: namely getting rid of his band – forever. The ghost also promises Tony stardom greater than his old rival from his student days, the 'rock god' Shinzo, but will he pay the price?
Produced/written and co-directed by Mike Rogers, directed by Enrico Cucci.
NOTES TO EDITORS:
Perhaps, amusingly, for a hundred years, many Japanese people believe that since TV and radio stations consume huge amounts of electricity, that master control rooms (especially the very old ones) are haunted and that spirits are attracted to the high energy. Staff members have told us they have seen strange things at broadcasting stations, and have known people to quit after working the graveyard shift. Of course, we find this ghost and spirits stuff just plain silly and complete nonsense, but as Mark Twain once said: "I don't believe in ghosts….but I sure am afraid of them."
Rockstar Reviews:
"Ghostroads- A Japanese Rock n Roll Story captures something that lurks in the hearts of all men. This is a rock n roll classic." - Brian Molko (Lead vocalist and guitarist of Placebo.)
"Loved it! Really original. It really is a Japanese HARD DAY'S NIGHT with a ghost story twist." - Stephen David Brooks (Award Winning Movie Producer, Creator of "Flytrap")
"Do yourself a favor and go see Ghostroads, not just because I told you to, because it is a witty, humorous and dark film that leaves you spellbound. Mike Rogers has done a brilliant job in capturing a part of something that lives in all of us. Ghostroads is the rock and roll movie that is a must see this year. And make sure you have lots of popcorn, because you will not want to leave your seat." - Richie Ramone (Musician, songwriter. The Ramones)
"Ghostroads - A Japanese Rock n Roll Ghost Story is a beautiful movie and a fun story.... It reminds me of the Beatles movie, 'Hard Days Night.' A future classic rock n roll movie! Two thumbs up!" - Rodney Bingenheimer (Rodney on the Roq - KROQ Los Angeles)
"Sharp, stylish and effortlessly cool, this is a world where hairstyles and guitars are king. It made me homesick and it made me want to practice. And I never practice, so that must be voodoo. 'Ghostroads' is the movie that comes with free black magic." - Ginger Wildheart (Rock guitarist, singer and songwriter. The Wildhearts, Silver Ginger 5, Ginger & The Sonic Circus and more)
"Brilliant! Never a dull moment. The music was off the hook. What a rockin' great band. The story teller was superb. Ghostroads is destined to be a cult classic Rock n Roll movie! Bravo!" - Billy Bones (Former lead singer of the Skulls and current Los Angeles punk rock legend)
"Get ready for some groovy rockin' and rollin' with large doses of spooky intrigue, steamy jealousy, ribald rivalry, backstabbing betrayal, the perfect black leather jacket, sultry groupies, a strummin' specter and even a miniature stripper as lead guitarist of the Japanese rock group, the Screaming Telstars meets his doom in the form of a smokin' vintage amplifier. After crossing the Ghostroad, Tony discovers there is nowhere else to turn — and if you don't give the devil his due, payback is a bitch." - Pamela Des Barres (Legendary rock and roll groupie, author, journalist)
Cast: ( In order of appearance )
Tony – Mr. Pan
Mr. Pan is the Mr. Pan is the leader of the Neatbeats. He is considered one of Japan's top underground and most respected musicians. The Neatbeats have been rocking Japan's underground scene as the premier Beat band for over twenty years.
The Screaming Telstars
Japan's hottest beat band, The Neatbeats star as the Screaming Telstars. Larry (Mr. Lawdy) on guitar, Muddy (Mr. Gully) on bass, and Pete (Mr. Mondo) on drums. The Neatbeats are celebrating their 20th anniversary in 2017. They are considered some of Japan's finest musicians.
Shinzo – Tatsuji Nobuhara Tatsuji
Nobuhara has been a rock n roll legend in Japan since the 1980s. He is the leader of 'The Privates ,' one of Japan's most famous bands and still performing today with the original members. Tatsuji Nobuhara is considered a "Rock God" in Japan to this very day.
Tomomi Hiraiwa
Tomomi Hiraiwa has been a TV announcer and reporter on some of Japan's most popular day time talk and travel programs. She was also in the film, After Life which enjoyed 8 wins & 7 nominations for awards all around the world. She also plays an important role in Ghostroads - A Japanese Rock n Roll Ghost Story and appeared in the movie, Grudge 2 as the nurse.
Mr. Chang – Taka Shin-Okubo
Taka Shin-Okubo is a stage actor who has successfully made the transition to TV and movies. He often plays a demon or a samurai. His latest work "Attack on Titan" is a smash success in Japan.
Peanut Butter – Darrell Harris (The Ghost)
Darrell Harris is a seasoned performer and professional radio DJ and MC. He also played a soldier in the post-war drama entitled "Habu to Genkotsu" (Snake & Bloody Fist).
Rodney Bingenheimer - Himself
Rodney Bingenheimer is a prominent personality in the music business. He was an American radio disc jockey on the long-running Los Angeles rock station KROQ. He has now joined SiriusXM's Little Steven's Underground Garage. He is notable for helping numerous iconic bands become successful in the American market. His contribution to the music business has been described as important.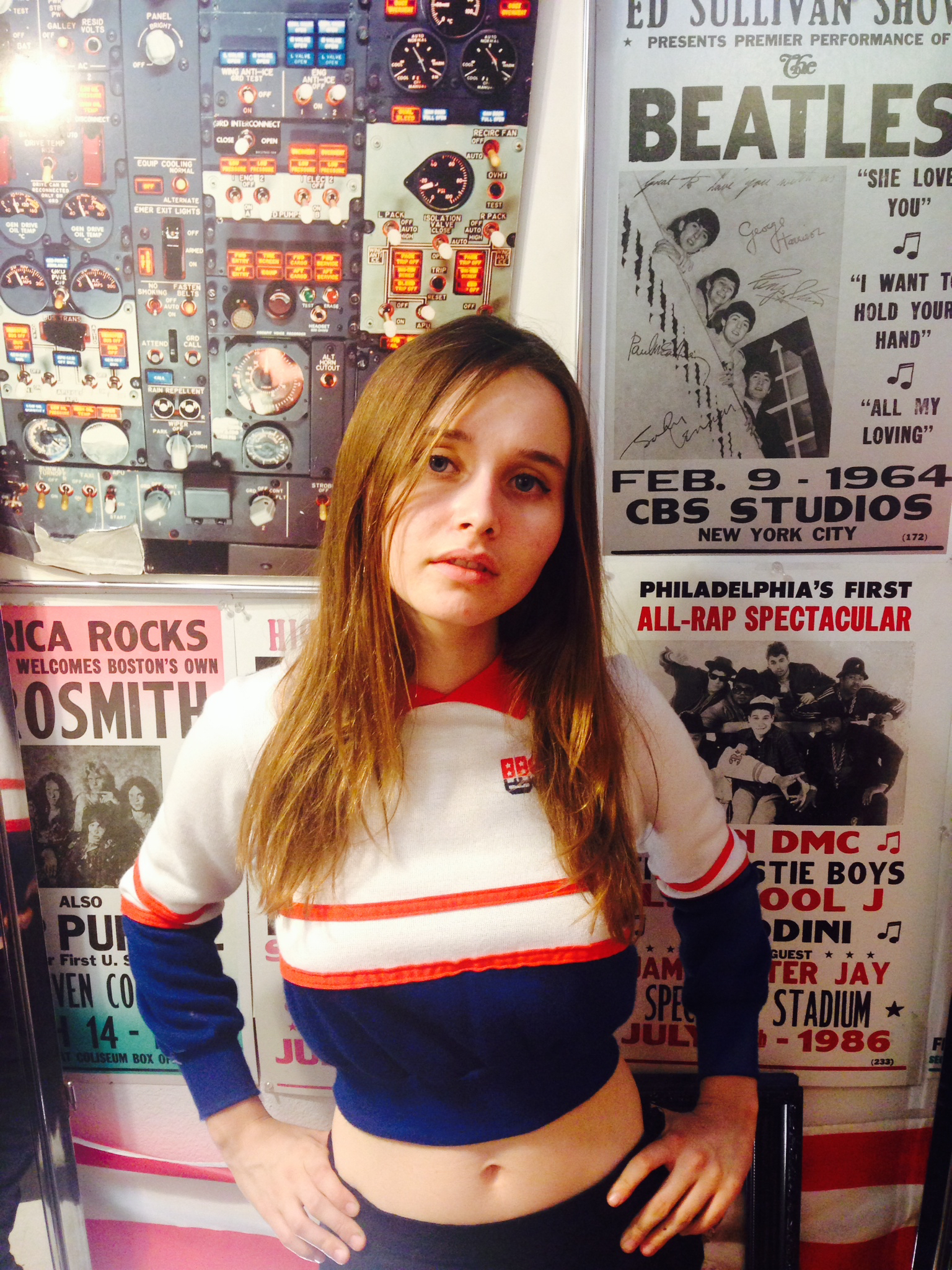 Kansas Bowling - Herself
Kansas Bowling is a filmmaker and actress. As a child, she made short films with her younger sister and began shooting Super 8 at 13. Inspired by the likes of Russ Meyer, Annette Funicello, and Roger Corman, Kansas and her friend Kenzie began writing a script in high school about a tribe of cavewomen being stalked by a prehistoric monster. Thus, the first prehistoric slasher was born! At only 17, Kansas directed, co-wrote, and funded her own feature film, entirely shot on 16mm, called "B.C. Butcher". She plays a radio station assistant in Ghostroads!
Groupie – Mina Shirakawa
Mina Shirakawa is one of Japan's top pinup girls. She has released two bathing suit DVDs that have made her one of the most popular pin-up girls in Japan. She has also appeared on hundreds of TV shows and was also the co-host of Ninja Slayer's "The TV Show" which garnered more than 10 million views in six months.
Burlesque Dancer – Miwa Rock
Miwa Rock is one of Tokyo's top burlesque performers packing stages all over Japan. She is also a pin up model, illustrator and plays bass for the all-girls rockabilly band, "The Tassels." She has appeared in many magazines and publications for hot rod cars and motorcycles.
Danny (as himself)
Danny is the leader of the 50 Kaitenz who are also known as the Japanese Ramones. They are popular in Japan as well as Europe and have even performed at CBGBs in New York. Danny also played a major role in the Japanese horror movie, "Zombie Ass – The Toilet of the Dead."
Crew:
:
Producer/Sceenplay/Co-director Mike Rogers
Mike has been a professional music/TV/radio/anime-related program producer in Japan since the eighties. He began in the music business in 1977 as lead vocalist with the legendary Los Angeles Punk Band "The Rotters" (Sit on My Face Stevie Nix.). As a university student, he assisted the legendary Rodney Bingenheimer (Rodney on the ROQ – KROQ Los Angeles from 1980 ~ 1981.) Mike was the first and only foreigner in Japanese history to become the General Manager of a major Japanese broadcasting station (TV Tokyo owned InterFM). Has produced a few smash hit programs (some real losers, too!) and several of Tokyo's highest rated and most famous radio programs. A recent hit program "The TV Show" (Set Program with "Ninja Slayer") garnered over 10 million viewers. He is currently producing and hosting "WTF?" the hugely popular Sunday live show on InterFM89.7
Director/Post Production Enrico Ciccu
Enrico Ciccu is an award winning director who hails from Sardinia, Italy and now lives in Tokyo, Japan. He has won several awards for various projects and short movies (including an Official Selection at the 2013 Sapporo Short Film Festival) as director, editor, post producer and color correction.
Co-Producer/Co-director/Editor/Sound designer Ken Nishikawa
Ken Nishikawa is a radio presenter, radio/TV director and translator. He worked for the BBC in London in the 90's. He further worked with most of major radio stations in Tokyo area. He was also a presenter of a popular weekly music programme on Alpha Station, a Kyoto-based terrestrial FM station, for 13 years. Ken has just finished his feature documentary named "Matsuchiyo – Life of a Geisha".
FACEBOOK: https://www.facebook.com/Japaneserocknrollghost/
English Twitter: https://twitter.com/Ghostroadsjapan #Ghostroadsjapan
Japanese Twitter: https://twitter.com/ghostroads_jp #ゴーストロード
Publicity:
UK: Susie Tullett - TullettPR
mail: susie.tullett@gmail.com
Tel: 0044 (0) 7775 657733
https://susietullettpr.carbonmade.com/about
Twitter: @susietullettpr
Skype: Tullettlikeitis!
US: Matt Hunter - Dirty Water Media
Tel: +1-480-253-6471
Mike Rogers
email: mikeintokyo2004@gmail.com
tel: +81-90-3906-1888
Twitter: https://twitter.com/mikeintokyo2004
Skype: mikeintokyorogers
Ken Nishikawa
email: nishikawaken@gmail.com
tel: +81-70-5027-5208
Twitter: https://twitter.com/Kendajapkid
---
The Dirty Water Club started in October 1996 in the Tufnell Park neighbourhood of north London, at a venue called The Boston. The club's name is derived from The Standells' 1966 hit 'Dirty Water' which glorifies the US city of Boston, Massachusetts.
Past performers have included The White Stripes (voted by Q Magazine as one of the top 10 gigs of all time, Mojo one of the top 30 and Kerrang one of the top 100!), The Gories, Country Teasers, Black Lips, NOBUNNY, Kid Congo Powers, The Fleshtones, Billy Childish, Radio Birdman, The Dirtbombs, Thee Michelle Gun Elephant, The 5.6.7.8's, The Horrors and The Brian Jonestown Massacre to name just a few. The club has also seen some original '60s performers, such as The Monks, ? and the Mysterians, Kim Fowley, Sky Saxon, GONN, Michael Davis of the MC5 and more grace its stage.
Their in-house record label, Dirty Water Records, is one of the leading garage/beat/(real) R&B labels in the world.