VIRTUAL: Shellcon.io - Keep Your Home Office Secure
Event date 10 October 2020
Location https://shellcon.io/talks/2020/keep-your-home-office/
Many of us are working from home these days. It is possible that we will continue working from home – at least part time – even after the pandemic becomes a thing of the past. This begs the question of how we, as employees, and our organizations, are protecting our information assets in the COVID-19 world. Are those assets just as protected in the home office as they are when in an office building? The speaker will explore this question from the perspective of an information security professional that has worked from home full time for 5 years – well before COVID-19. The goal is to provide simple tips to remain secure while at home, and also tips related to keeping productivity high without going stir-crazy.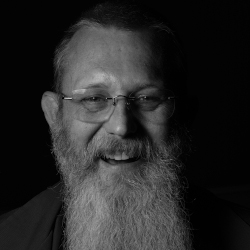 Damon Small began his career studying music Louisiana State University. Leveraging computer skills learned in the LSU recording studio, he became a systems administrator in the mid 1990s. In 2005, he completed a Master of Science in Information Assurance degree from Norwich University. Small's 20 years as a security professional has involved initiatives in the healthcare, defense, aerospace, and oil and gas industries. As Technical Director at NCC Group, he works closely with consultants and clients delivering complex security assessments that meet varied business requirements.
---
About NCC Group
NCC Group exists to make the world safer and more secure.
As global experts in cyber security and risk mitigation, NCC Group is trusted by over 15,000 clients worldwide to protect their most critical assets from the ever-changing threat landscape.
With the company's knowledge, experience and global footprint, it is best placed to help businesses identify, assess, mitigate and respond to the evolving cyber risks they face.
To support its mission, NCC Group continually invests in research and innovation, and is passionate about developing the next generation of cyber scientists.
With over 1,800 colleagues in 12 countries, NCC Group has a significant market presence in North America, continental Europe and the UK, and a rapidly growing footprint in Asia Pacific with offices in Australia and Singapore.