The Cavemen (NZ) Spread The Hate: Italy Tour Dates
News •
Feb 15, 2017

&nbsp

11:11

&nbsp

GMT
If you're a journalist, radio station, blogger, DJ, etc. and you'd like to be added to our digital promo list, please email matt@dirtywaterrecords.co.uk to gain access.
The Cavemen are as filthy as they are prolific' says Heatwave Magazine. After a flurry of 7-inches and two albums in just over a year, the band are ready to spread the hate all over the world.
On the back of their Dirty Water released album, Born To Hate, they've completed a European tour, during which they stole the show at Funtastic Dracula Carnival in Spain (inside a giant flying saucer, alongside the likes of The Mummies and Guitar Wolf), and are just about to embark on a tour of Italy. 'We plan on continuing to spread our filth all over. If we're not in the asylums or six feet under we're going to sully the rest of the world!'
In a recent interview in Vive Le Rock, singer Paul Cavemen harked back to the primal beginnings of the group: 'We've played some crazy shows! At a demolition derby, in the paddocks, under a railway track, in a farmyward. We were meant to play a show in a graveyard, but we got in a car accident.'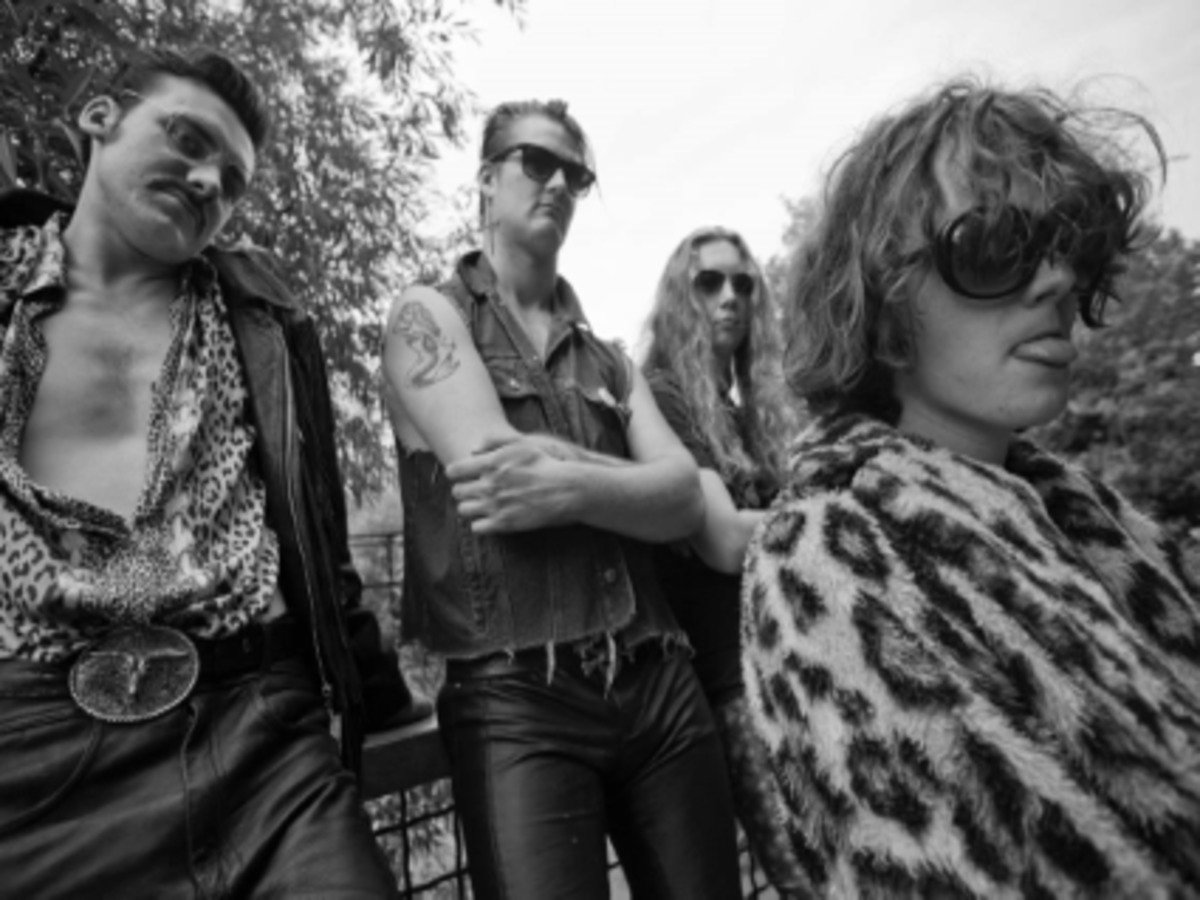 Photo: Mario
In 2015 The Cavemen swapped those sheep and paddocks of their native New Zealand for the grimy streets of London. 'London is a writhing mass of bricks, pollution, and garbage. We're thriving here!' says Paul. Winning over a solid fan base of 'maladjusted miscreants', The Cavemen are now, always, a must-see event in town.
Get your tickets for this Friday in Brixton!

The band display their influences clearly in everything. It's a part of their lives. They grew up listening to The Stooges, The Sonics, Back From The Grave compilations, The Cramps and Gun Club. But their music is also influenced by boredom, teenage anxiety and sexual frustration, trashy horror movies and general crud culture.
Today in 2017, the Cramps and Gun Club influences heard on their debut album are gone, however, with Born To Hate being 'strictly latter day GG Allin puke-o-rama', in the words of Heatwave magazine. Although, as the band themselves state, 'anything's worth ripping of so long as it's got energy, attitude and humour'.
Italy Tour Dates:
03-03: Mantova - Arci Tom
04-03: Ravenna - Bronson
05-03: Salsomaggiore - Devils Den
06-03: Imperia - Arci Camalli Acpo
07-03: Torino - Radio Blackout 105.250
08-03: Bucine - Spectre Live Club
09-03: Rome - Trenta Formiche
10-03: Teramo - Fazenda at Master Club
11-03: Ferrara - Circolo arci bolognesi