The rise of digital channels and social media entails companies of all sizes making their story heard and reaching out to thousands and thousands. But knowing how to build your brand story can be a challenge.
You don't need a big budget, you need a good story. Learning how to 'own your own story' – by finding it and telling it – will build your brand awareness and raise trust and loyalty with your audience, which – in the long run – will help you sell more.
In this blog post, we will go through the basics of brand storytelling and how you as a company can take the reins and own your story.
What is a brand story?
"The best brands are built on great stories" is a popular and very true saying. Your brand storytelling is much more than your boilerplate, a piece of content, or a single narrative; it's the whole picture of your business – the overarching narrative of your values, goals, and purpose.
It's how your brand presents itself to the world and is perceived by the audience. It stretches from the website design and tone of voice on social media to how you package your products or services.
From the days of cave paintings to today's coffee breaks, we have used storytelling to convey information, entertainment, and wisdom. Few things capture our attention, like a really good story. Especially when told by a great storyteller.
Why? The human brain is wired to respond to well-crafted narratives.
A good brand story evokes emotions, and engagement and builds credibility with your target audience, making them care about your brand. Ideally, your brand story should show, rather than tell, what your brand has to offer. It's also what makes your brand authentic, so please remember that your storytelling always must accord with the truth.
Everything you do in your business is a part of your storytelling. If you don't like some parts of your story, you should change what you're doing rather than adjust the narrative. If not, it is pure outbound messaging and selling tricks – while your brand story will still be the same.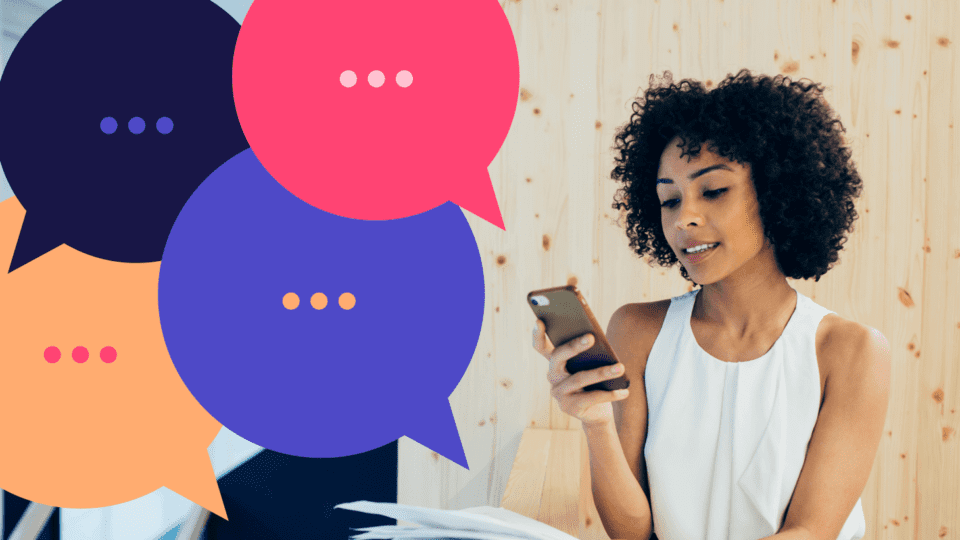 Identify your brand story
Now we have established what a brand story is. The next step is to identify your brand story. To create a brand story that actually achieves the benefits of a good story, you need to find your own unique brand story.
At the center of every story is a hero, and in brand storytelling, the hero is the brand itself. And yes, that is true in a broader sense. But it might lead you astray when planning your PR. Brand storytelling is most effective when the target audience is the hero and the company is a problem solver that simplifies their lives.
"Marketing is no longer about the stuff that you make, but about the stories, you tell."
– Seth Godin, best-selling author, entrepreneur, and speaker
Start by defining your brand heart and identify your core principles. What are your purpose, vision, and values? Identifying your core will help you create a narrative that is genuine and accurate for your business.
When you have specified your brand values, move on to articulate your brand messaging. Consistent messaging is crucial if you want to tell your brand's story. Let's look at how to brainstorm a narrative for your brand story.
Brainstorm brand stories
Once you have a clear idea of who you are and what you are trying to do, you can begin to examine the stories that will help you communicate that.
An excellent place to start is to gather key people within the organization and try to frame your company's brand story. You surely have different perspectives, and with those, you can create a story that is true to your business and organization.
Who are we, and why do we exist?
You need to consider what prompted the company's founding and what makes you different from your competitors. Put a face to the brand and make it real. What do we care about? In what ways do we live our values? What lessons have we learned over the years? Perfect content is behind-the-scenes spotlights, employee showcases, etc.
What do we contribute to society?
People want relevant content that educates, entertains, inspires, or even celebrates them. Define who benefits from what you produce or supply and what problem your company solves. Are there unique features that make your product particularly useful or effective? Are there surprising ways people have benefitted from your service? But it is also about the people you actually can help – who are they? Why do you care about them? How do you want to help them?

What is our ultimate goal?
What does a world look like where your company is no longer needed? The goal should be linked to something bigger than just selling a product. Using content to share or fulfill this larger mission is a great way to promote your brand and show people what you care about. Return to your Brand Heart (purpose, vision, mission, values) ways to tell stories about causes you care for.
Try to answer as concisely as possible and use the information to build your brand storytelling.
Be transparent in your brand storytelling
No good story contains only happy moments. Think about any good story you have heard. It is not all fame, success, and happiness. A good story also contains mistakes, wrong turns, and disappointment.
Resist the temptation only to highlight your successes; everyone knows that no one is perfect, and to claim otherwise risks creating more suspicion than admiration. Instead, be open with your setbacks and describe how you overcame them. This will make you easier to relate to and more credible and likable. Strive to create a narrative in your brand story to align with your target audience's values and show what your company is doing to achieve your common goal.
How to get people interested in your brand story
Now that you have gathered all the information you need to create compelling content, you need to oversee what channels to use to tell your brand story.
Our new digital landscape means that you don't need a huge marketing budget to get your message out. Today, there are many ways to reach your target audience without having to dig deep into your pockets:
Digital media
Write a blog, publish in an online newsroom, create infographics or produce a film about your company. Make sure that you use images as much as possible; numerous studies show that images are the best way to evoke an emotional response from your audience.
Newsletters
The classic newsletter is still one of the best ways to reach your target audience with a message you know will pique their interest.
Social media
Today, there are countless platforms to meet your audience. Social media is an excellent channel to inform your target audience about company news and integrate with them and get to know them better.
Events
An event is an excellent way to interact with your audience and naturally convey your message. By broadcasting the event live, you can multiply the number of spectators, and the recording can be used for later marketing efforts.
Customer cases
A great way to generate engagement is the classic customer case. Having someone else vouch for your product or service creates credibility that is impossible to get if you were to say it yourself. Ideally, this should be expressed by someone your target audience can easily relate to.
Make your employees ambassadors 
Make sure to anchor your brand story internally. Few things create the same credibility as when someone who doesn't directly benefit from it vouches for a brand, and in the capacity of experts, there are no better ambassadors than your employees.
Remember regularity
Publish regularly; to build an audience and keep their attention, you need to become a constant feature in their daily lives. When you are communicating – always keep your brand story in mind – no matter the topic or platform.
Remember that your relationship with your audience is based on the feeling that the audience knows your brand. Inconsistent tonality doesn't engage and makes it hard to know where your company stands.
That being said, your company story should never be static; the world changes, and your brand needs to evolve with it, but to suddenly communicate differently risks damaging much of the trust you've built up.
Summary
Investing both time and marketing money in your brand storytelling will benefit your business in many ways. It is by far the best and most effective way to build trust, engage with your audience and build awareness of your brand.
More than ever, today's audience is driven by personal connections that they make with brands. Using a narrative to connect your brand to customers, focusing on linking what you stand for to the values you share with your customers, will make it easier to convert more leads into sales.
Remember that you can not invent a brand story – but you can invent new ways to tell your story. So start by identifying your story, craft your core messages, and define your audience. Then, you have a solid ground to find creative and exciting ways to tell the world who you are.