Since you have found your way here, you already know that content marketing is a crucial ingredient to succeed with your marketing. Perhaps you are looking for inspiration or help getting started(or maybe even restart)? Either way, you have come to the right place. This guide will tell you everything you need to know about how to work with content marketing.
We will discuss how to set your content strategy, what KPIs:s to look for, inspirational examples, and the keys to creating a successful content marketing plan. Sounds good? Let's go!
What is content marketing?
Content marketing is a strategy to attract, engage and retain your audience with relevant and engaging content throughout the customer journey – to drive profitable action.
Working with content marketing means strategically planning and distributing different types of content for various parts of the customer journey to meet the needs of your audience. And doing so can build your brand as a trusted adviser within your industry, showing that you have the answers to your audience's questions, sometimes even before they know the questions themselves.
Content marketing also allows you to create strong relationships with your audience, build trust and loyalty towards your brand, and increase the chance of them choosing your product or service.
What is the difference between Inbound Marketing and Content Marketing?
Whether you are a true PR and communications PRO or just in your early days of marketing, you know that inbound marketing and content marketing are big players in achieving good marketing results. But how do they work together, and what sets them apart? Let's clear that up.
Inbound and content marketing are both crucial when creating a successful marketing strategy, and you could even say that one doesn't work without the other.
Inbound marketing uses tactics such as SEO, social media advertising, email marketing, etc., to draw the attention of leads and customers rather than sharing information freely to reach someone relevant.
Content marketing is a part of inbound marketing tactics and a rather important one. To distribute inbound marketing activities effectively, you need content, which is why content marketing is essential when working with inbound marketing overall.
Why is content marketing important?
Did you know that 88% of consumers consider trust highly important when choosing a brand or business? As B2B or B2C consumers, we expect relevant information to be shared to help us through our customer journey.
An example:
You search for "How to create a PR strategy" on a search engine to learn more about the topic. You are not looking to buy a PR strategy from an agency, you are not interested in learning what PR is(you probably already know this, if not, well yeah, you might want to start there), and you are certainly not ready to make a purchase.
You are simply searching for the information you need to create your PR strategy, and that's all. Any company that approaches you with something else would come across as noise, or worse, end up with you disliking them.
This is just one example of why relevant content at the right time is crucial. And the same goes for the entire customer journey. You won't get noticed if your content does not meet your audience's needs or wants. At least not in the way you wish to get noticed.

How to get started with a Content Marketing strategy
Now that you are well informed about why content marketing is important, let's move on to how to get started with your strategy!
Content marketing is not a quick fix. Working with content marketing requires time and resources. But we can promise you that if you do the work, you will see significant results over time.
So, before starting all your fantastic content activities, have your strategy in place – you will thank yourself for it later.
1. Set goals and KPIs
Setting goals and KPIs is essential when defining what you want to achieve and following up on your activities to ensure that you are doing the right things. See your goals as your guiding stars. What is the purpose of this content piece, and how does it support our strategic goals?
Here are some examples of KPIs to evaluate your content marketing activities:
Engagement on a website (Avg. session/page)
Sign-ups or subscriptions(e.g., a webinar or company newsletter)
Social media engagement(followers, likes, shares)
Conversion rates (visits to sign up/download, inquires, etc.)
SEO ranking for specific keywords
With these examples you can now create measurable goals:
Increase avg. session/page to over 1 minute p/p
Increase amount of webinar attendees to over 100 participants
Grow your social media follower base to over 10.000
Increase conversion rate by xx %
Rank top 3 on 10 keywords related to your industry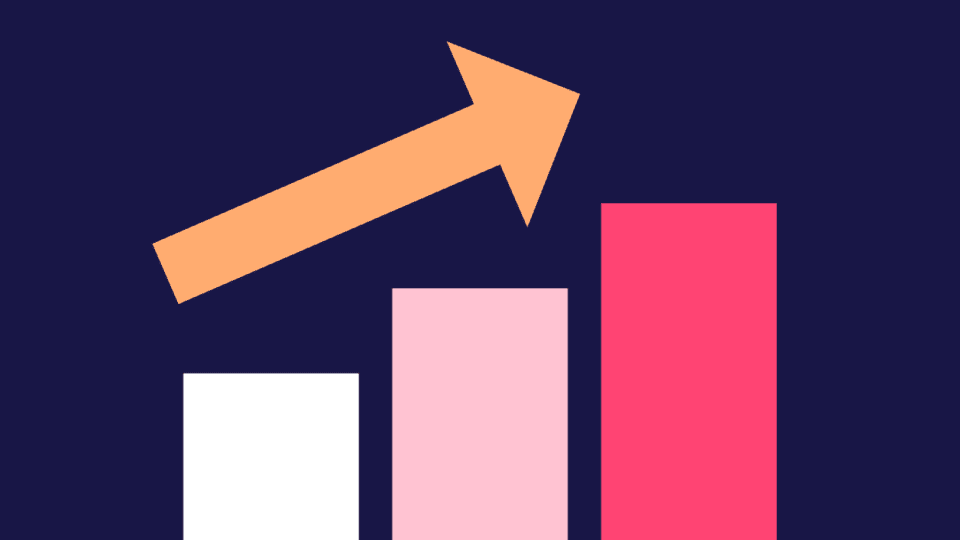 2. Choose your channels
Choose the channels you think are best suited for your audience. This one is important. Typical mistakes marketers make are trying to be everywhere for everyone, often leading to low-quality content and disappointing results.
Instead, dare to specify the channels where you can make the most impact and create high-quality, customer-centric, and relevant content for those channels.
Look at your target audience. TikTok might be 'the place to be' for younger consumers, but not suitable for other audiences. Choose channels according to your audience's needs.
3. Decide content format
When planning your formats, think about the customer journey. What format would be suitable for the different stages of the buying journey?
A short video explaining your product or service could be a great way to show what you can offer for a lead closer to purchasing; a short blog post introducing why they need your product or service would be more suitable at an earlier stage of the customer journey.
Map out your customers' journey and the formats most suitable for different stages of the buyer's journey.
Content marketing is about presenting your audience with the right content at the right time. Take time to understand what your audience needs in the different stages.
4. Brainstorm ideas
Let's get creative! Now that you have determined the foundation of your content marketing strategy, it's time to get imaginative and brainstorm ideas.
When working with content marketing, it's essential to have both a proactive AND reactive approach. Being reactive and jumping on to new trends can't be your only plan.
A proactive plan means brainstorming evergreen content ideas aligned with your customer journey, containing blogs, videos, and checklists related to your product or services. With these types of content pieces, you can brainstorm and plan ahead.
So gather internal stakeholders, preferably from different parts of your business, and brainstorm ideas. By adding colleagues from various departments, you will get a variety of angles and perspectives about the customer journey and create more relevant and high-quality content. You can easily make it an engaging and fun experience for your colleagues!

5. Create and distribute content
Time to move on to the planning and distribution of your content. Who is doing what, and when is it being published?
By now, you have probably figured out that there is quite a lot of content to be produced and distributed to meet your target audience at different touchpoints of the customer journey. Creating an editorial calendar where you and others can follow up on all the content produced and distributed throughout your channels is a helpful tool.
6. Analyze and measure your results
When it comes to analyzing your content, it's important to set different metrics depending on what kind of content you are distributing and what the purpose of that content is. For example, there is no point in developing a conversion KPI for a video when the objective is to build brand awareness.
Look at your content marketing strategy's overall goals and KPIs and then at the content you are distributing. What types of content support which one of your goals? Map them together and follow up on the metrics as you go along.
That way, you can easily follow up on your content marketing strategy and see which activities show results and which ones need to be optimized.
Types of Content Marketing
1. Online Content Marketing
Online content marketing refers to any material you publish online, but more specifically, it relates to your web pages. Consumers today expect to be able to learn more about a brand through their digital channels, and your website plays a huge part in that.
Your website is a hub for you to create different types of content for different stages of the customer journey, guiding the prospects with the help of your content.
For example, you have created a search engine-optimized blog that leads your potential customer to your website. There, they are encouraged to learn more about how you helped a customer with a similar challenge to theirs. After reading about how you helpt a current customer, your prospect is presented with an easily-digested video about your product or service and your value proposition – and decides to contact you to learn more. Just like that, you have guided your prospect through your web pages with the help of different kinds of content.
The customer journey might be just a bit more complex, but this illustrates a simplified explanation of how you can lead your prospects down the funnel with the help of online content marketing.
2. Social media
Social media is a great way to build brand awareness and reach your audience. Social media is also handy for testing your content since you get immediate responses through likes, comments, and shares.
When working with social media content, adapt the copy and content to the platform you are using. Say you have created a blog post on the topic "How to create a great company culture." Then you might choose to do a sketch illustration on TikTok, do a checklist for Facebook, and a LinkedIn post showing your latest company event and what you did. You have a common purpose for what you want to say for the different platforms, but choose different formats to convey the message.
3. Blog
Having a blog is a great way to reach your audience. By creating SEO-optimized blogs, you can increase your brand awareness by driving traffic to your site, strengthening your position on the market, and building trust amongst your audience.
Use tools to analyze search volumes for different keywords related to your product or service and create content around those keywords. The key is to understand the consumer, look beyond your product, and think about the needs of your audience.
Say you sell carpets and create a blog post about "how to choose the right carpet for your living room." You give the reader the answers they need, and you become trusted and have actively led them into your site, allowing them to discover that you sell carpets and might find something they like to purchase.
4. Infographics
Pictures say more than a thousand words, right? Infographics are a clever way to convert data and statistics into something visual and engaging to the audience. When creating infographics, try using as few words as possible, letting the pictures lead the audience through the story.
If we return to the carpet reseller, why not do a step-by-step guide on washing your carpet to keep it clean and last longer?
5. Podcast
Podcasts have made their way into almost everyone's lives. We enjoy hearing other people talk and discuss topics that we can relate to or get inspired by.
Podcasts are great when working with content marketing because they allow you to create another dimension to your business. Say you have a business within finance. Why not create an educational podcast teaching your audience how to handle their finances better? By doing so, you can add value to your audience's lives and, at the same time, build trust towards them so that when they need financial help, they will come to you.
6. Video Content
Video content is preferred if you want to cut through the noise of today's massive content chaos.
Videos are a great way to package a topic or a message and make it fun, inspiring, and informative. You can use video to create hype around the launch of a new product or service, create an inspirational employer branding video for your website, or an animated video explaining the value proposition and functionality of your service or product.
If you work with content marketing and want to cut through the noise, you should invest time and resources in creating video content.
Examples of Content Marketing
Working with content marketing can be challenging. Especially coming up with new ideas and creating relevant content. With that said, let's look at some inspirational content marketing examples:
Coca-Cola "Share a coke"
Remember Coca-Cola's campaign "Share a coke"? And can you honestly say that you did not take a single picture with or of a coke sending it to friends and family?
That was an excellent example of content marketing, using personalization to increase brand awareness and, of course, increase Coca-Cola's sales significantly.
Patagonia
This is a company that has made content marketing part of its DNA. Back when they launched their campaign "Don't buy this jacket" during Black Friday, they realized that their consumers care about the environment and climate. This insight has now made all their communication circle around climate change, environmental issues, and how they contribute to a better world. You can imagine the positive outcome for Patagonia.
Spotify "Wrapped"
A content marketing activity that is loved by many. You have probably gotten the "Spotify Wrapped" around New Year, showing your most played tunes amongst different genres allowing you to share your results on your social platforms. A fantastic example of content marketing.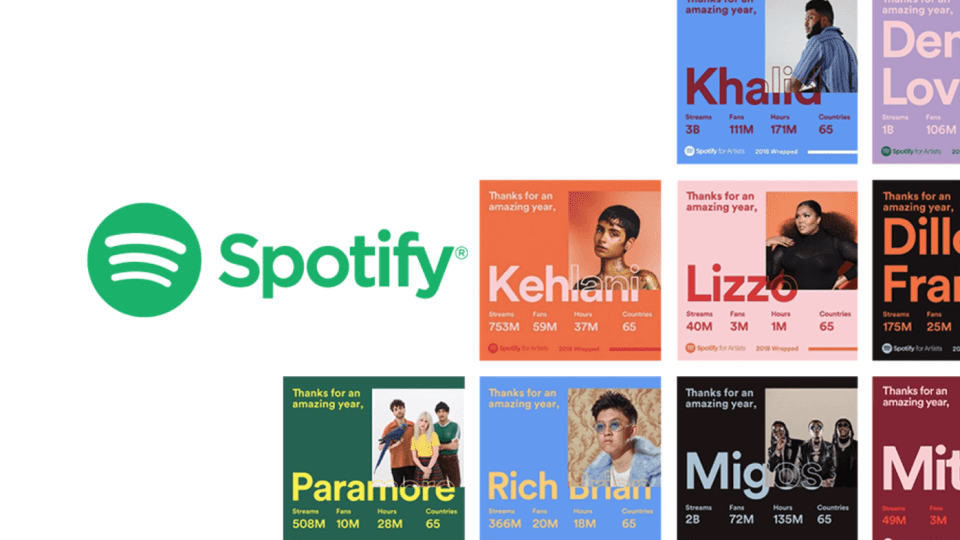 How to Measure Content Marketing
As mentioned earlier, the metrics and KPIs of your different marketing activities should differ depending on the purpose of your content. Is it to build awareness? Then you want to look at traffic and engagement. If it's to lead potential customers into buying your product? Then you need to look at the conversion rate and the engagement.
Depending on your goal, here are some examples of metrics to look at:
Brand awareness. Organic traffic growth, social media followers, subscription sign-ups to a newsletter, mentions
Consideration: Engagement, returning visitors, pages/session
Conversion: Conversion rate, shopping cart abandonment rate, associated shipping rate trends, competitive price trends
Loyalty: Returning customers, reviews, referrals
Summary
You've made it to the finish line! We hope that you have gained some inspiration, knowledge, and tips on how to work with content marketing. Let's do a quick summary and some key takeaways before you go:
Always keep the consumer's perspective in mind. How can you create content that supports them through the touchpoints of their customer journey? Even though every journey is unique, they are probably facing the same challenges.
Invest time and resources in planning for the production and distribution of your content, be proactive so you can be reactive.
Choose fewer channels with high-quality content rather than many channels with low-quality content.
Videos are and will remain the best way to cut through the noise; invest in those.
Set the right metrics depending on the purpose of the content, and optimize as you go.
Finally, working with content marketing is not a linear process. You need to evaluate, analyze and optimize to find what works best for you.
One learning to take from the content marketing example about Patagonia. They listened and drew insights from their data to understand their audience. Maybe you have some content distributed that you can draw insights and inspiration from for your content marketing strategy?