Let's face it – with AI moving in, the opportunities to create great content at lightning speed have never been more accessible. However, it is not about who can make the most content these days, but rather the best and most relevant. As many as 59 % of our latest PR report respondents state that higher quality content with less frequency will be a focus area during 2023. In this blog post, we will discuss how to create quality content and stay ahead of the competition.
What the professionals think
While the volume of content increases by the minute, the audience's attention span and organizations' budgets are shrinking by the second. To create high-level content, there is a need to reflect on which channels and formats are most relevant.
In last year's report, we highlighted the fact that many Nordic PR and communication professionals believe there is too much content, yet the quality is too low. This year's study shows widespread frustration among PR and communication professionals who lack the resources to create the level of content they aim for. More than seven out of ten say they wish for more time to be creative with content production. And more than half of their organization has cut budgets for media and communication due to current world events such as the pandemic, war, and economic uncertainty. With that in mind, it's no wonder that one in five say lack of budget is a central challenge when it comes to content.
Given the above stats, it is time that companies put their efforts into quality rather than quantity.
Quantity vs quality content
Some years ago, the debate about whether to focus on quantity or quality regarding your content appeared for the first time, and it has been widely discussed ever since. On the one hand, creating a lot of content could increase the chances of showing up closer to the top of the search engine results page, and the more content that you have created and can post, the more content you have to your different channels and platforms, such as email, social media, and other marketing channels.
On the other hand, search engines reward content with higher quality, and you would want to avoid spamming your audience with posts that have no relevance, would you? Most PR and communication professionals prefer less frequent higher-quality posts over the opposite. With higher demands from consumers seeking relevance, transparency and credibility, it is easy to understand why quality content is the way forward.
How to create high quality content
Quality content means different things to different people and professionals. In this blog post, we will define it as well-written content that flows, has relevance to its audience, and effectively addresses the topic you sought to read. Also, it must bring fundamental values to your target audience; we will explain it in more detail below. Here are three steps to create higher-quality content:
1. Meet (and interact with) the clients where they are
There is no real value in posting on Facebook just because Facebook exists. If your audience isn't there, put that effort into the channels where they hang out. Also, you need to speak to them with a voice that is expected.
It is also a question about choosing the right tone-of-voice in the right context. You are more expected to sound playful when conversing on TikTok, and you might need a bit more formal tone when interacting on LinkedIn. With less (but the right) channels to focus on, your content will make more sense, and it will be much easier to build meaningful relationships with your audience.
2. Add real value to their experience
When creating content, you need to have the answer to three essential questions:
Why are you creating the content in the first place?
What do you want to achieve with your content?
Who is your audience, and what do they want to see from you?
When you know the answers to these three questions, adding value to your content will be much easier. It should be considered valuable if your content is educational, helps your audience solve a real problem, or provides your visitors with quick wins. Therefore, forget about sales, discounts and bragging about your latest award – these subjects can definitely be shared, but it does not add value that will create loyal customers and should not be seen as the foundation of your content.
Think about the last time you had a wow experience when reading a blog article, or saw an inspirational Instagram post. I bet it wasn't an offer you could not refuse.
3. Personalize, personalize, personalize
In our latest PR report, 57% of the respondents claim that they will keep focusing on or create even more personalized content in the future. And there is a reason why personalizing your content should be considered;
Statistics from McKinsey showed that 76% in a survey said that receiving personalized communications was a critical factor in prompting their consideration of a brand. As many as 78% said such content made them more likely to repurchase.
The ultimate goal of personalized marketing is to make customers feel the company is speaking directly to them. The company could email customers by their first names or send targeted messages about products in which the customer might be interested. Companies can personalize their communication in many ways, including targeted emails, product recommendations, custom video messages, social media marketing, and geolocation-based marketing.
Successful personalized marketing will give you happier customers, increase your brand loyalty, and improve your profits by the end of the day. With this in mind, it is easy to understand why personalized content establishes a bond that will keep the customer coming back to you repeatedly.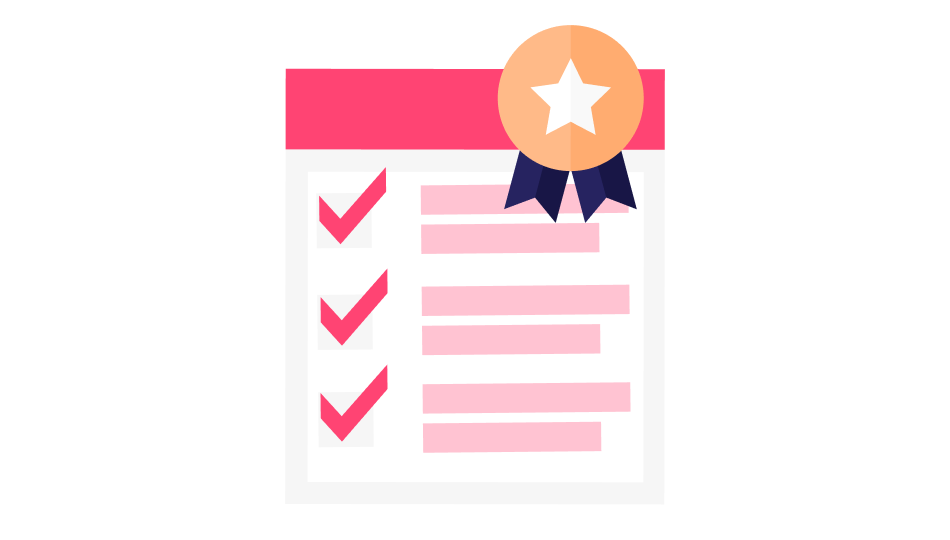 Best practices
Since good artists copy, and great artists steal – we thought it'd be a good idea to list some companies that are really successful when it comes to bringing high quality content to the table.
1. Hubspot
Hubspot has positioned itself as a giant in the SaaS world and as a content marketing extraordinaire. Their blog contains lots of advice and insightful marketing tips for marketing professionals and receives millions of monthly hits. So, if you need inspiration, relevant templates and guides, or want to see what other professionals talk about, visit their blog.
2. Red Bull
Many FMCG brands are out there that challenge the status quo when breaking new ground within content marketing. According to Target Marketing Magazine, Red Bull was one of the first brands to create the content its customers sought. Felix Baumgartner skydiving from the stratosphere is only one of many impressive examples of how to create buzz around your brand with content.
Their high-quality content marketing has drawn a large number of people that are interested in their adventurous activities and seeking even more content.
3. Mailchimp
Mailchimp is another excellent example of a brand that creates valuable content on its blog, which is packed with success stories, resources and guides. The MailChimp content also has a fun tone and knows how to interact with its audience in a relevant and credible way.
4. Mynewsdesk
Educational content brings value to customers. With the release of State of PR & Communication 2023, marketers can discover how 450 PR and communication experts reason in many marketing-related questions. Mynewsdesk provides templates, blog posts and guides – free of charge, to their visitors to keep them up to date with the latest marketing trends, insights, and news. Want to learn more about how to create a content strategy?
Summary
It is not a question about choosing between frequency and quality. Companies need to understand that there is a balance between quantity and the quality of their content. It is, however, better to post less with high quality rather than the opposite.
Quality content builds trust, loyalty and credibility for your brand, while quantity without quality might be considered spam to some people. For more interesting data, check out our 2023 Nordic state of PR & Communication Report.