Measuring the impact of PR storytelling is not a one-size-fits-all activity; it takes some experimentation to get it right. In this module, we will delve into the basics of measuring effectiveness, as well as the pitfalls that sometimes trap newcomers to the field. Measurement is vital to assessing the impact of a PR campaign in sufficient detail to allow you to optimize your strategy.
Let us look at why it is so important to understand the impact of every news release or piece of content, and how you can develop a measurement framework that allows you to gather and make sense of all the data you need.
Why PR Measurement is Important
In simple terms, if you are not measuring something, you are not managing it. Therefore, if you do not measure every aspect of your PR strategy, you leave many things to chance. It is also important to use the right level of detail in your measurements. You probably already track the number of impressions and media mentions your content generates, but do you understand how that attention translates into new subscribers? By defining the metrics that matter most to you and using measurements to determine what factors affect them, you can achieve your PR goals.
A framework for PR measurement
The first step is to develop an analysis framework. AMEC's interactive template can help you to do this. In summary, you need to begin by defining your objectives: is your goal to generate more subscribers, or something else? You would then need to define the inputs, outputs, activities, and outcomes you will measure.
For example, if your communications team is launching a blog to attract key talent to the company, you would document:
Inputs: Your objectives, budget, and resources available.
Activities: An inventory of all the discrete activities required to make it happen, from writing, editing, and design, to the social media know-how needed to distribute those stories. Think of this as your planning document for what lies ahead.
Outputs: This includes quantitative and qualitative measures across paid, earned, shared, and owned media (the PESO model).
Out-takes: Once released, how will your assets be further distributed to your audience? And what will they take from it?
Outcomes: What effect will your content have on your audience?
Impact: What effect will all these activities have on your reputation, public image, and relationships?
You may want to measure some, or all of these metrics, depending on your goals. Whatever metrics you choose, you will need to track them over several weeks or months, and for as much of your content as possible, by doing so you will be able to establish a baseline to compare your latest marketing efforts.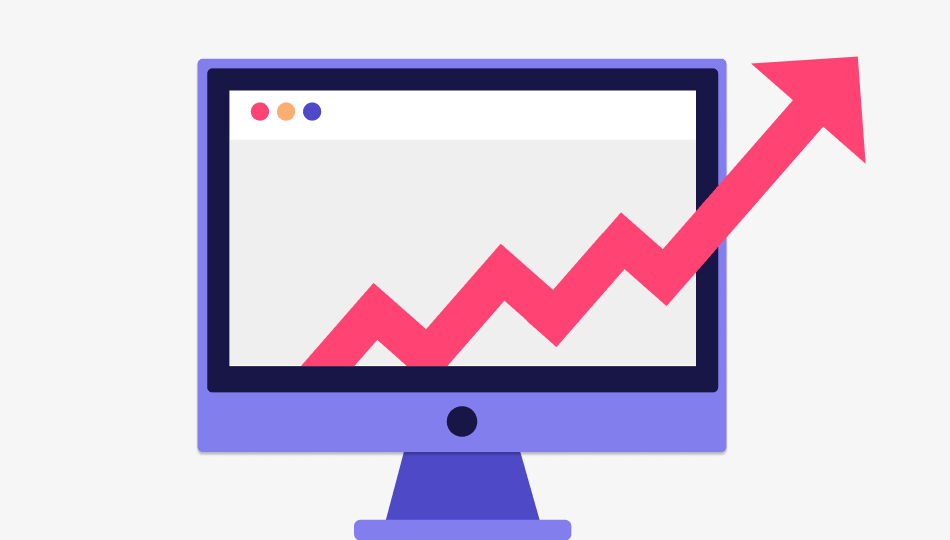 How to get started with PR metrics & KPIs
Many tools can help you analyze and draw conclusions from the data you collect. These include Google Analytics, Audiense, Adobe Analytics, BuzzSumo and yes, even the Mynewsdesk platform. You will need to research each option to find out whether it can deliver the metrics you want to track in a format that is easy for you to use.
1. Setting benchmarks
Benchmarking is a great tool to compare with industry standards and competitors' ratios, as well as your own development. After the purpose of the analysis is defined, the first step is to collect the relevant data and then compare it. The final step is to develop communication measures and to implement them.
What are your PR objectives?
Are you most focused on building awareness, raising engagement, making customers repeat customers, or creating a network of brand advocates?
Is lead generation your paramount goal, or is awareness just as crucial?
Or do you have many aims you are trying to accomplish at once?
Understanding your objectives will drive what metrics you choose to follow.
2. What metrics matter?
Below are ideas of parameters to consider. Ultimately, however, there is no rulebook. Look at ten organizations, and you will likely find that they measure in ten different ways. Here is a starting point.
Exposure: Impressions, website traffic, time on page, followers, mentions.
Engagement: Newsroom followers, alert subscribers, email opens and click-through rates, social engagement (likes, comments, shares).
Influence: Media reach, top stories.
Impact: Reputation, visits/calls, gated content downloads, conversions.
Advocacy: Earned media mentions, recommendations, and reviews.
3. Interrogate your metrics
Just creating a dashboard and looking at the numbers week after week is not enough. You will also want to examine the data. Why did more traffic come from Facebook this month? Which promotional channels are most effective? Did the new headline-writing tactics pay dividends? Why is email deliverability down? It is crucial to have an inquisitive outlook to ensure your studies are not always backward-facing, but rather looking at how what happened in the past will affect future performance.
A word of warning: More is not always better. Are 500 followers outside your target market more valuable than 50 who fit your customer profile perfectly? Of course not. Do not get lulled into complacency by "vanity metrics." Those are metrics that can be superficial and easy to achieve (for example, "Like!"), versus metrics that are tougher to reach but much more valuable (for example, an email subscriber). We are not saying that you should not look at things like "likes," but always dig deeper and test its relevance.
How do I set realistic benchmarks? Pure and straightforward: Investigation. Take a tally of your competitors' accomplishments. Look at what your previous campaigns have garnered. Then look at industry benchmarks. You will find online tools, such as Rival IQ, that can help sort out reasonable benchmark milestones.
4. Measuring and optimizing effectively
Frequency: You may want to know how often you should be measuring and optimizing your content's performance. The answer? Every. Day. The very best people to manage your content and social analytics are people who we describe as restless. As Andy Crestodina, social media expert, says in his book Content Chemistry, there is no formula to finding the right way to optimize: "It isn't about just one thing. It's about 100 little things…Persistence is the biggest factor in success."
Why so much tweaking? Drawing in an audience means testing keywords, testing headlines, working with influencers, sorting out channels, and choosing imagery, to name just a few factors. And the only way to learn how is to begin and to experiment.
Technology as a principal advisor: While it is up to you to regularly test and interrogate the data, there are plenty of tools to help you along your journey. Tools like Google Analytics, Adobe Analytics, BuzzSumo, SocialBro, and even native platform analytics all offer insights into what is driving your successes (and what you can do to improve less accessible content).
5. Media and social monitoring
Most companies have a presence on social media, but social media monitoring refers to a systematic approach to extracting valuable information that is easily lost in the shuffle. It is not just about being on social media and answering direct questions, but also about doing outreach and filtering out all irrelevant information and communications to get direct access to the relevant data. To understand what social media monitoring is; think of social media as a goldmine. You do not know exactly where in the mine the gold is, hence you have to prospect and survey the whole mine to find it.
6. Post-campaign optimization
While measurement is typically backward-facing, optimization takes the view that a change in behavior can affect future results in a positive way. If you have undertaken a campaign, it is critical to not only measure its performance but also think about how you will optimize in the future to achieve even better results. How well did each channel perform? Did specific influencers boost your performance? What worked particularly well? Interrogate the data to figure out not just what happened, but why.
The role of SEO
While you may sometimes hear "SEO is dead" we can tell you it certainly is not. It is just a different practice than it was even a few years ago. Before you could stuff a certain number of keywords and meta tags into an article, and Google Gods would send people to your doorstep. You can not game the system anymore, but you can increase your odds of the right people discovering your content with some SEO basics.
Among the things that affect your search engines ranking are:
Do you publish great content, as evidenced by the number of followers, sharing, comments, and other types of engagement your content gets? Search engines judge the quality of your stories by how others react to them and engage with them.
Is your content visually attractive and easy to digest? Does it offer a good "user experience"? Search engines can discern this based on how others interact with your content.
Are you an authoritative and credible content creator about topics your audience craves, as evidenced by keyword rankings? We could write an entire chapter on keyword research alone. To sum it up in a simplistic way: You need to keep your eye on which keywords have the highest value for your business and rank as an authority for those words. It is a complicated science, but with some reading and research, you will get the hang of it. Lots of smaller decisions also help boost your SEO score, such as headline optimization, meta description tags and even paid search.
Unfortunately, a short article such as this one cannot offer the type of study about SEO you (or someone on your team) should undertake. Just know that the best way to learn is to (a) publish content and experiment with different tactics to optimize that content, and (b) commit to continuous learning, seeking out online resources to bolster your expertise. If you want to deepen your knowledge regarding SEO you can download our SEO guide here.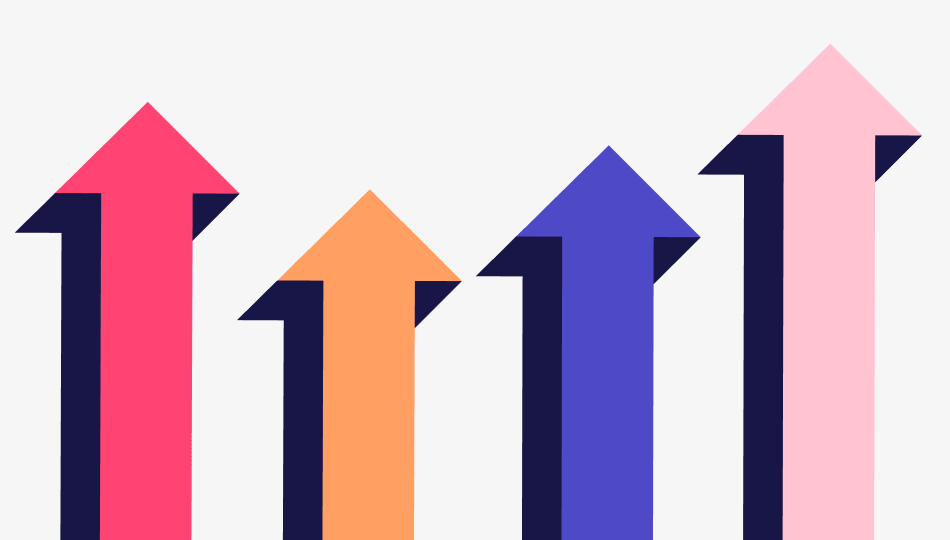 Drawing Conclusions From Data
Simply gathering data is not enough to have a positive effect on your PR strategy. You need to use the numbers your analytics tools produce to compare your various content pieces against each other so you can work out which ones have the greatest positive impact. When you know which content pieces have generated the most subscribers in the past, you can focus on creating more of that kind of content in the future.
You also need to review trends over time to work out how your overall PR strategy is performing. If email open rates are dropping down or your traffic from Facebook is decreasing rapidly, you need to know about it as soon as possible, so that you can work out what is going wrong and take action to re-engage an audience that may be losing interest in your brand.
There is no doubt that data is the new buzzword in marketing. There may be some companies that have an over-reliance on a certain type of information they access through a specific tool. Using data in the right way is not easy and requires a new type of expertise or tool tailored to your business. Often they are surprisingly easy to use once you get over the initial threshold.
Data-driven marketing is therefore not, by definition, a way to streamline marketing and communications. But it is a powerful tool that, used correctly, can completely redraw the playing field. Being able to understand your customers' needs and adapt your communications accordingly is a recipe for success that any business with a digital presence will use in the future.