Whether you are brand new to PR or if you have been in the game for a while, you will need to know how to build and maintain strong media relations. This article aims to cover what communicators such as yourself need to know about journalists and what factors are essential for improving media outreach. Step-by-step we will go through a handy template, checklists, and plenty of other tips.
Media relations in PR is all about building relationships with members of the press. It typically refers to the mutually beneficial relationship between journalists and public relations professionals.
Unlike marketing and advertising, which are direct channels to communicate your brand, media relations offer third-party validation. Think about it for a second. Would you be quick to believe a company that boasts about having the best product in the market? Or would you seek another opinion from someone who is not affiliated with the company and whose judgment you trust?

What is media relations?
Media relations refers to the relationship between a company or an organization developed with journalists, editors, or reporters. Good media relations occur when you see the person behind the title. See it as a friend – it helps you treat the person as you want to be treated.
In the last decade, communicators have gone from a single large-push channel (press releases) to dozens of options to reach journalists. Social media channels are the most used outside traditional PR channels, but even niche platforms offer access to journalists. With all this pitch machinery, communications professionals are prolific pitch engines. If you want to know more about what journalists prefer and listen to them identify the common pitfalls PR people make, watch our webinar "PR tips from three experienced journalists".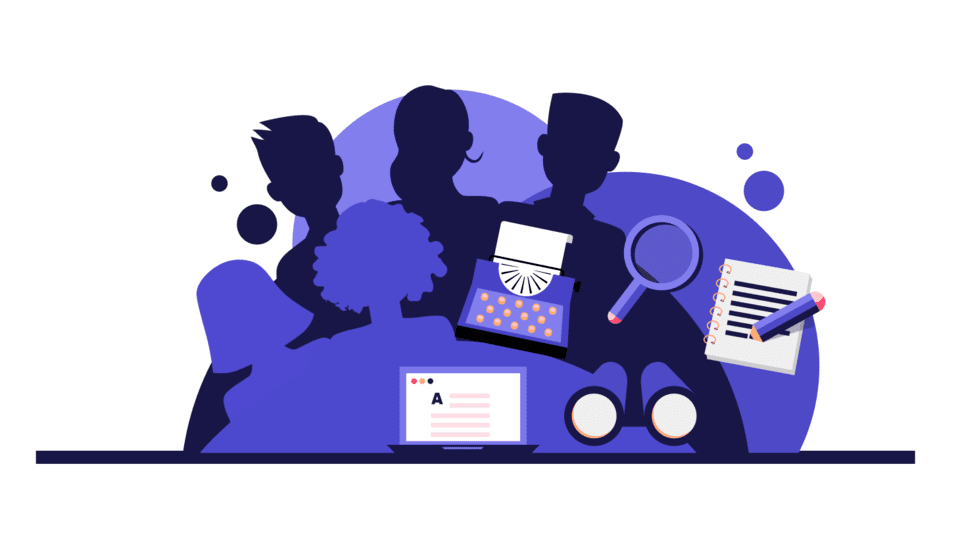 Why are media relations vital for PR?
Given the simplicity of the definition above, relations should be relatively easy and straightforward to build and maintain. The media is an excellent way for brands to receive reach and attention to their stories. If you succeed in getting your stories covered by a journalist, you will also obtain that news media's reach. This is critical for two reasons.
1. You are borrowing and effectively leveraging the reach of the media. Unless you are a world-renowned business, it is likely that the media has a larger reach than you do. By obtaining their reach, you can increase the reach of your own stories.
2. Legitimacy. Since forever, and even though the fake news crisis in 2016 stirred up the media landscape, the news media has remained a legitimate source of information for the majority of the population. Getting your stories covered there will give you more credibility in the eyes of the reader than reading it on your social media pages or your own website.
Media relations vs public relations
To the uninitiated, media relations and public relations are used interchangeably. But these are two entirely different concepts. While media relations optimizes one channel, public relations (PR) leverages multiple channels to generate publicity. One of the channels that PR uses is the media, which we refer to as media relations.
While media relations optimizes one channel, public relations (PR) leverages multiple channels to generate publicity.
Incorporating media relations in your PR strategy unlocks myriad opportunities for your brand. When you are quoted online, the journalist includes a direct link to your content and possibly, your website. This will then drive considerable traffic and boost your search rankings. Over time, you expand your reach and strengthen brand awareness.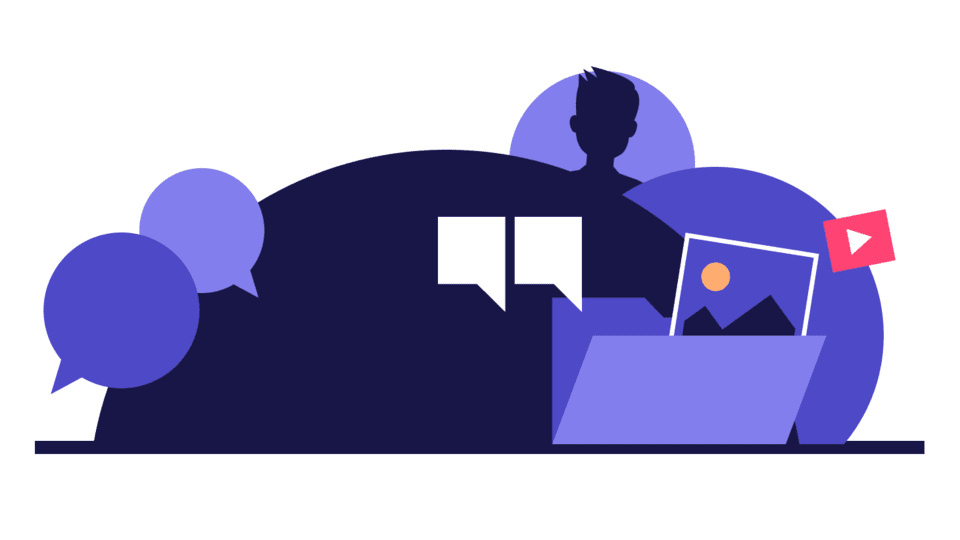 What are the best media relations tools to use
There is no one-size-fits-all approach to media relations. That doesn't mean it has to be a complicated, labor-intensive process either. Whether you're just starting out or have been at it for a while, using media relations tools makes your job easier. And who doesn't want that?
When broken down into three stages, earning media coverage is fairly simple. You start where you normally would with everything these days—research. Once you've done your due diligence on your list of journalists, prepare to make your pitch. If that pitch is successful, the journalist picks up your story and voila! Media coverage is yours.
Of course, media coverage isn't a guarantee. But the right tools will help you play your cards right. Thankfully, these media relations tools in question are readily available and some are even free. Today, we round up the ones to use to up your chances of getting covered by the media.
A gateway to building trust
In terms of online marketing, companies of all sizes use a variety of channels to get their message out there. Having your own website, blog, social media platforms and email marketing campaigns is pretty much the standard these days. Some businesses also use PPC advertising and product updates to further increase audience engagement.
But even if you manage to drive plenty of traffic to your site or amass a loyal following on social media, you are still tooting your own horn. Now there's nothing wrong with that per se, but the clout that media relations get you is unrivaled.
When your product or service enters the public sphere through media coverage, it earns you credibility. The more coverage your news stories get, the higher you score on the credibility scale. And that makes you one step closer to earning the trust of potential customers.
The traditional way with press releases
How media relations were set up before was a lot more straightforward. Traditional media was the only way to go, and this meant keeping in touch with editors and reporters in print publications. Decades ago, sending press releases in bulk was widely accepted. The thing is, not all media wants to cover the same stories.
And hey, it's 2020 now. If you're still email-blasting journalists with identical messages, it won't get you very far. Again, this is a relationship you want to nurture. To personalize the emails you send as much as you can. That little effort goes a long way, allowing your contribution to journalists' inboxes to stand out in the sea of press releases for that day.
If you're still email blasting journalists with identical messages, it won't get you very far.
Factors that challenge a mutually beneficial relationship
Journalists receive too many pitches, and not always the most relevant ones. Bombarding journalists with pitches left and right may actually do more harm than good. The consequences could be that they block your email and get a negative perception of your brand. Obviously, you do not want that to happen.
Another concept that some tend to get wrong is confusing mutually beneficial relations with collaboration. Every organisation has a different purpose when communicating. Journalists, who report on current events that are of interest to society, industry, or within a niche, have a different purpose than the purpose you have. Knowing and respecting that can make for a good, functional relationship, where the journalist has the freedom to write and angle the story as they see fit. Dictating and interfering with that job may put a strain on your relations.
Remember that having access to communicators is beneficial for journalists in order to report the news and get additional insights into their stories. Likewise, it is also beneficial for a communicator to convey the information you want to be covered directly to a journalist, as that can improve their chances of getting their perspectives and angles to inform the news story.
Much of the frustration that challenges this potentially mutually beneficial relationship comes down to one thing – research on behalf of the communicator.
Targeting the right media and journalists
If you work in the construction business, then a journalist covering foreign policy is not the one that you should send your press release to. It will clutter the journalist's email, and you will not be successful in your attempt to get coverage.
Do your research. That entails getting to know the editorial line of different newspapers. It is about getting to know the topics and geographical areas they cover and the news desks they belong to. It is also about knowing their unique styles and preferences, as well as how and where they source their news. Put everything in a media list that you update regularly.
When you have gathered enough information about different news media, you will know which ones are assigned to your industry, or who might have an interest in the story you are about to pitch.
Also, consider the target audience you might reach by getting coverage in different news media. Often, the biggest national news media will not be the right one for you if you are trying to reach a very specific target audience with the story. Being relevant is never a bad thing, and in the long run, this will benefit the relations you develop, as well as be beneficial for your PR efforts.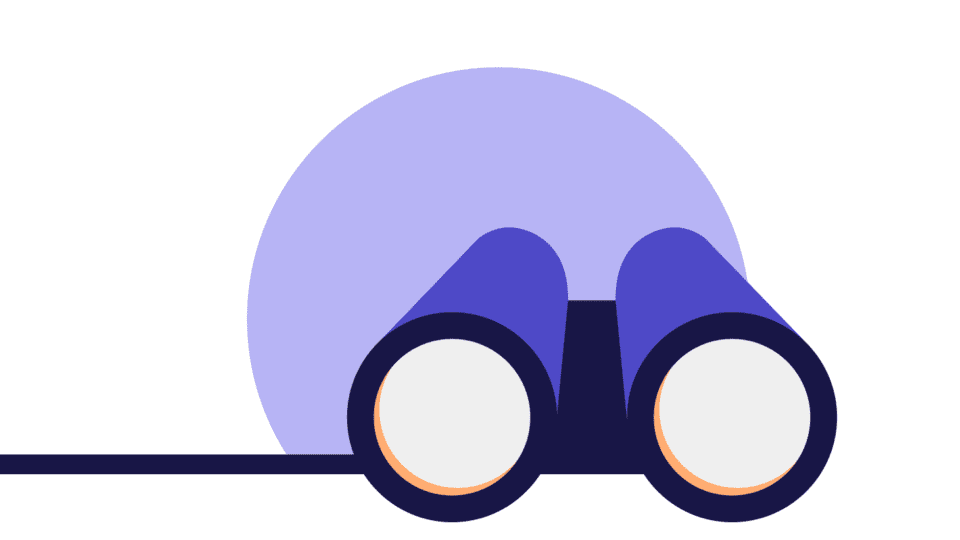 Be present outside of pitches
Are you only reaching out to journalists when you have something to pitch? Then you might want to reevaluate your approach. Building strong relationships with journalists should be about given and take – like any other relationship. If you see a story that would interest a journalist in your network then shoot them an email or tweet them saying "Hey, I think this might interest you since you cover this topic".
You reinforce yourself as a trusted source by showing that you are familiar with their work and can provide them with helpful information. And though this is not the end goal, the journalist will be more likely to take on your next pitch.
So, when researching the journalists, also note their particular interests and the topics they have been writing about lately.
Pitching to the media: contacts and checklists
If working with PR is a focus area for your business, it helps to keep track of the media contacts you discover and want to nurture. Different journalists have different needs, and they all have unique styles of doing things. Keeping track of that will benefit you and help you get on top of your pitches.
Before you go ahead and pitch your next story, there are some formalities you need to have in place. Improve your relations by supplying:
Contact information
Visuals
Photos, including photos of your quoted source
Videos
Media license (step-by-step guide here)
All rights reserved
Non-commercial use
Media use
Interviews and additional information
Quick help and support
To improve your outreach and increase your likelihood of getting your story covered, use the following checklist.
Establishing media relations today
Press releases will always have a place in the media. Instead of just sending press releases to your long list of contacts, why not post these stories in your own newsroom as well? Journalists will head there for research, making it an effective media relations tool.
Following the established practice of working with journalists is still a solid strategy. Thanks to social media domination, influencers are now also considered part of the media. So yes, you should start working with them too. 
Looking for more ways to improve your media outreach? Refer to Mynewsdesk's Media relations guide. Remember, the importance of media relations lies in its power to trigger, steer, and influence behavior. It's just as crucial in PR today, despite the ever-changing media landscape.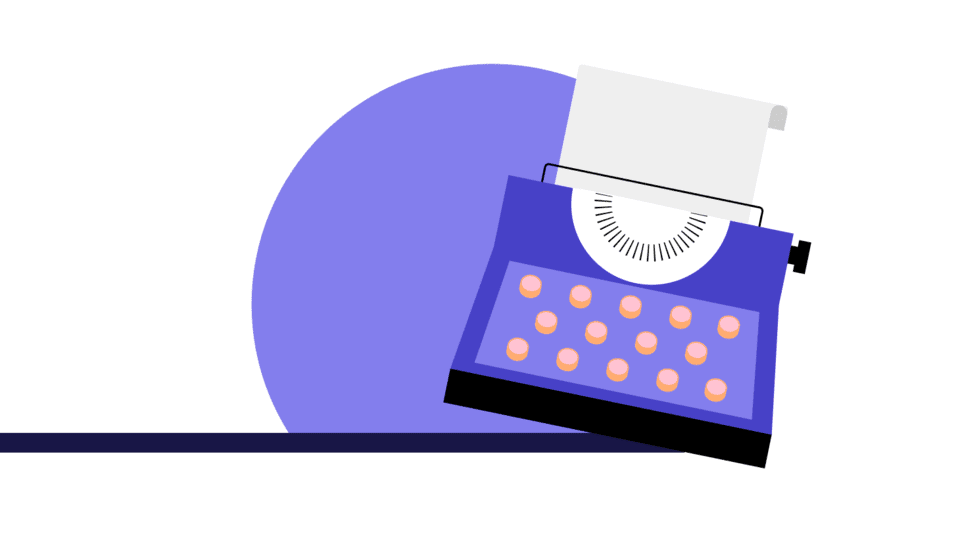 Finding your journalists
How does one go about searching for journalists? If you're keeping it old school, then heading straight to the About Us section of a publication is the way to go. You jot down the names of the journalists you see, plus their contact details and the sections they write for. Then you do repeat the same process for the next publication. But nobody has the time or patience to do things manually anymore, do they?
Turn to the media database of Agility PR to point you in the right direction. Agility PR has a comprehensive database of over one million contacts. This means access to journalists, bloggers and influencers from all over the world. Much like a search engine, you type in your keywords to identify topics of interest. Once you've singled out the journalists for your outreach, compile a list. You can easily build lists of the media contacts relevant to you right here.
For something a little more targeted, try Anewstip. This tool lets you search for journalists based on their tweets. With Twitter being the go-to social network for breaking news, it makes sense to find your media contacts this way. Apart from Twitter activity, you can also find journalists based on the articles they've written in the past. Narrow down your search with filters like tweet count, keyword mentions, language and time published.
Polishing your pitch
In a survey conducted by Fractl, ignoring beats is number one on journalists' pitching pet peeves. Using the media relations tools mentioned above, that should no longer be a problem. Identifying the media contacts that could be interested in your organization is an important first step. If they're keen on your business, chances are they'll be all ears with the stories you share too. Give these stories justice by telling them right.
Install Grammarly, an app that improves your writing in an instant. Grammar, spelling and punctuation mistakes may be forgivable to the average person, but these stick out like a sore thumb to journalists. This app scans your writing for these mistakes and helps you clean them up. If you upgrade to their Premium version, you also get suggestions on proper word choice and sentence construction.
Hemingway App offers a lesson in clarity and readability. Whereas grammatical errors are eyesores, poorly written texts lead to confusion or worse, misinformation. The online editor highlights sentences, phrases and words in multiple colors, each corresponding to various textual issues. See how your score changes as you learn to self-edit too. Named after Ernest Hemingway—the minimalist man of writing himself—this tool is the secret to reader-friendly writing.
Building your media kit
Now you know that handing in a press release free of flaws is the way to go. Is it enough to garner journalists' attention though? Pitching your story without visuals is like opening a store that has no window display. It won't nearly attract as much attention. So make your pitch more inviting by presenting it as a complete package.
Use Canva to build your digital press kit. Supplementing your story with photos, videos and documents is key to creating an impact. With this software, you can compile all the content the press needs in an instant. There are hundreds of ready-to-use templates that you can drag and drop objects to. Try a pre-designed template or if you're feeling up to it, work on a blank slate. And the best part? The results are up to par with modern graphic design standards.
If stock photos are what you need, Pexels showcases a vast selection. Breathe life into text-heavy product sheets and brochures with professionally shot images that don't look staged. The photos are all free, provided that they are used for commercial and non-commercial purposes. Or take it a notch with stock videos, which are also free to use on the site.
Monitoring your coverage
Did you see your story published online? Have you checked social media to see if anyone has spread it? Time to see if your hard work has paid off. It's down to the final step—media monitoring. Each time your story is featured by a journalist, your brand's digital presence grows. The more people read stories about you from a journalist's point of view, your credibility goes up.
With the aptly named Mention, you get to keep an eye on what's being said about your brand. When it comes to tracking your coverage, this tool dives deep into more than a billion sources in 42 languages. It scours websites, forums, blogs and social media for all real-time mentions of your brand. Just set up keywords related to your press releases and get notified about matches.
Mynewsdesk monitors coverage as soon as you publish content in your newsroom. It's made possible by the additional layer of intelligence built into the platform. All the hits your stories get in the media are automatically retrieved for you. Yup, you don't even have to set alerts. Once you experience AI-driven media coverage, you'll never go back.
Media relations tools may assist with the heavy lifting, but you still have to pitch in with your personal touch. It's on you to nurture these relationships—from one human to another. Learn more about how to improve your outreach with the in-depth Media relations guide.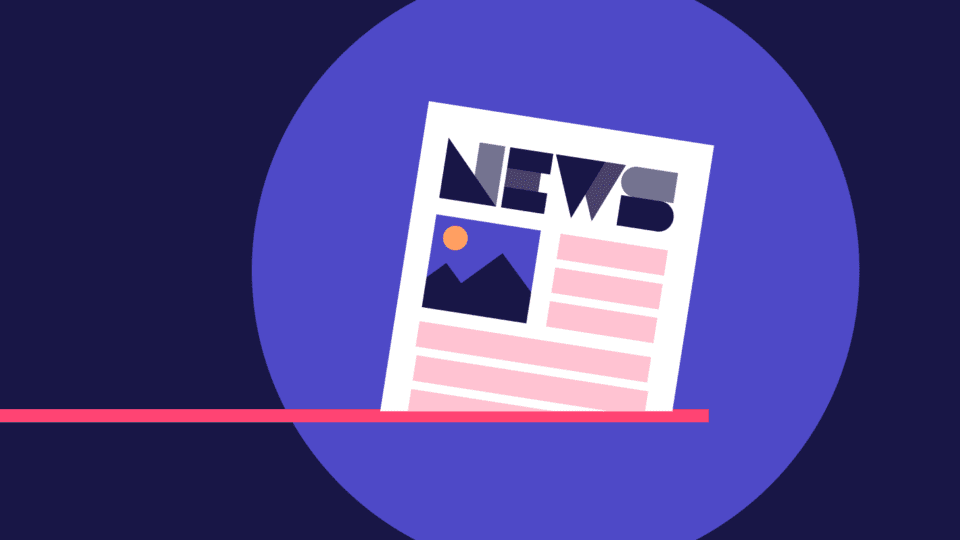 Five types of journalists for your pitch
As the media landscape continues to evolve, the role of a journalist is also ever-changing. To explore how journalism has developed in this day and age, Mynewsdesk conducted 15 in-depth interviews with journalists from multiple backgrounds, as well as two internal workshops. Throughout the entire process, Mynewsdesk consulted a journalist advisory board for input and review.
The goal of the research was not to generalize but to identify the most significant types of journalists to target. These personas are not hard facts but rather guides to help you understand who to pitch to. Understand that the role varies from one journalist to the next, depending on the industry, media outlet, market, and other factors.
Traditional news journalist
As a full-time employee at a major newspaper or media house, the traditional news journalist strives to be objective. When conveying news, they stick to a reporting style that is straightforward, fair, and neutral. However, they may be influenced by the political agenda of the outlet they work for.
Goals
Reporting news with 100% accuracy
Delivering each story as soon as possible
Motivations
Proving credibility
Being trustworthy
Frustrations
Finding sources for their story – fast
Subjected to high-pressure
Channels
News platform
Social media (primarily Twitter; Facebook as well)
Tasks
Editorial meeting
Monitoring news sources and bureaus
Interviewing
Writing
Editing
Lifestyle journalist
On the other side of the spectrum, the lifestyle journalist focuses on lighter stories within everyday life. They work on a variety of topics, with travel, food, fashion, beauty, entertainment, health, and wellness being the most popular. While informative, they also exercise more creativity in their writing.
Goals
Communicating trends through stories
Writing while subtly selling
Motivations
Providing inspiration
Influencing audiences
Frustrations
Perceived as fluff
Making an impact
Channels
Magazine/lifestyle columns
Social media (primarily Facebook, Instagram, and Twitter)
Tasks
Reviewing products and services
Covering events
Interviewing
Writing
Editing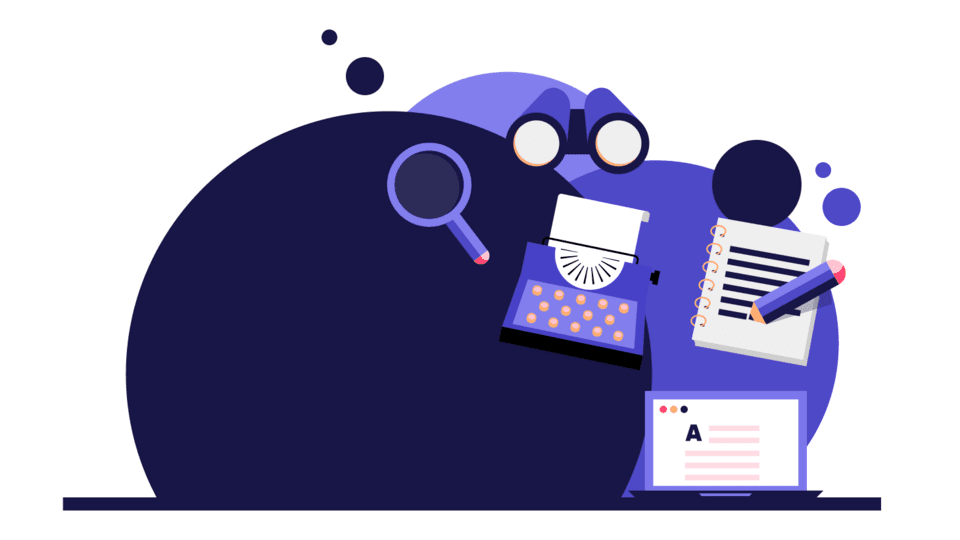 Specialized journalist
Unlike journalists in the traditional sector, the specialized journalist is tied to a particular subject. They could be an editor for a business magazine or a tech reporter for a local paper. It's not just about delivering factual information but also providing insights into their area of specialization.
Goals
Submitting a minimum of 10 stories a day
Covering hard and soft news
Motivations
Establishing area expertise
Gaining clicks and reads
Frustrations
Hunting for area-specific stories
Subjected to high-pressure
Channels
Printed newspaper or magazine
Web version of the above
Social media (primarily Twitter; Facebook as well)
Tasks
Editorial meeting
Monitoring niche news sources
Interviewing
Writing
Editing
Investigative journalist
Arguably the one with the most demanding role, the investigative journalist handles sensitive topics that require special care to write. They dig deeper into issues of public interest, with the aim to expose what is otherwise concealed. Research isn't done in a few days or weeks; it takes up to months or even years.
Goals
Pursuing stories with a passion
Identifying trustworthy sources
Motivations
Stirring the public through in-depth pieces
Uncovering the truth
Frustrations
Attracting less readership
Feeling misunderstood
Channels
Investigative news sites
Podcasts
Specialised publications
Tasks
Researching
Pitching ideas
Interviewing
Writing
Editing
Freelance journalist
The freelance journalist is self-employed and does not work directly for any broadcasting organisation. Having the most flexibility, they themselves decide which news topics to cover. Once they have their story ready, they approach magazines or newspapers and choose where to sell it.
Goals
Write stories with value
Selling work to multiple outlets
Motivations
Having flexibility
Exploring various sectors
Frustrations
Lacking market stability
Getting inconsistent pay
Channels
Own website
Own Twitter account
Sites where they are published
Tasks
Tracking trending topics
Covering events
Pitching ideas
Interviewing
Writing
Editing
There are several tools that can help you communicate your press release, but for many companies, it is enough to send an email to all relevant journalists and contacts. If there are only a few, send a personal email with your press release attached to each one, explaining why you think it is relevant to them. If there are many people you want to send the press release to, send the press release directly in the email, and do not forget to put all recipients on a secret copy.
Are you excited to get started? Great! You do not have to make it harder than it is, just gives it a go. Building relations takes time and commitment but if you bear these tips in mind you are off to a very good start.