Mynewsdesk's annual Nordic PR Report 2023 – learn from the experts and benefit from the latest trends.
One thing is for sure, the PR industry is constantly changing. That means challenges, of course – but also plenty of opportunities. Deep-dive into our new annual report "State of Nordic PR & Communication" and find out about the latest industry trends – and how you can benefit the most from them in 2023.
As the market's smartest PR solution, Mynewsdesk works as a trusted advisor for PR and communication professionals. A part of our mission is to help PR and communication professionals work smarter. This is also one of the reasons for producing the report "State of Nordic PR & Communication. Trends and opportunities for 2023 and beyond"
This blog post is a summary of our annual Nordic PR report (released in January 2023). The report is based on a survey conducted among 450 Nordic PR and communication professionals, as well as several in-depth interviews with industry experts. In the report we take a closer look at five areas that most impact our work going into 2023:
FOCUS on less, do it better
CONNECT with your audiences and AI
OWN your data
CARE from the inside and out
PREPARE for and navigate through crisis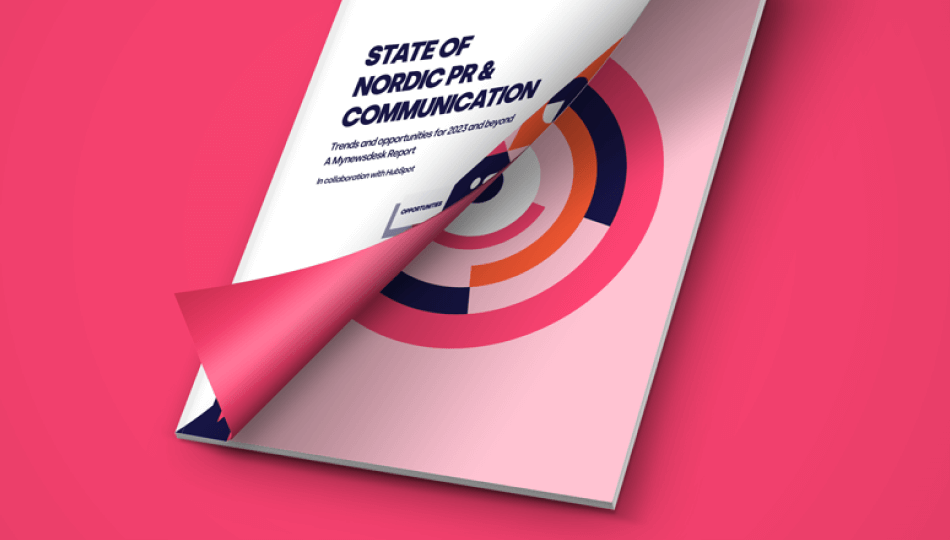 "Less but better" when it comes to content
Content has been a big industry thing for several years. Unfortunately, quality has often taken a back seat, and we've seen a lot of content of highly varied levels. It has simply become too much, and ambition does not always match available resources. To be able to create high-level content, there is a need to reflect on which channels and formats are most relevant. Focusing on a few channels and making sure it's done well is reinforced with the experts we've talked to. It's time for somewhat of a clean sweep.
72% wish there was more time to be creative with content production
19% say lack of budget is a main challenge when it comes to content
59% believe there will be a development toward higher quality content with less frequency/in fewer channels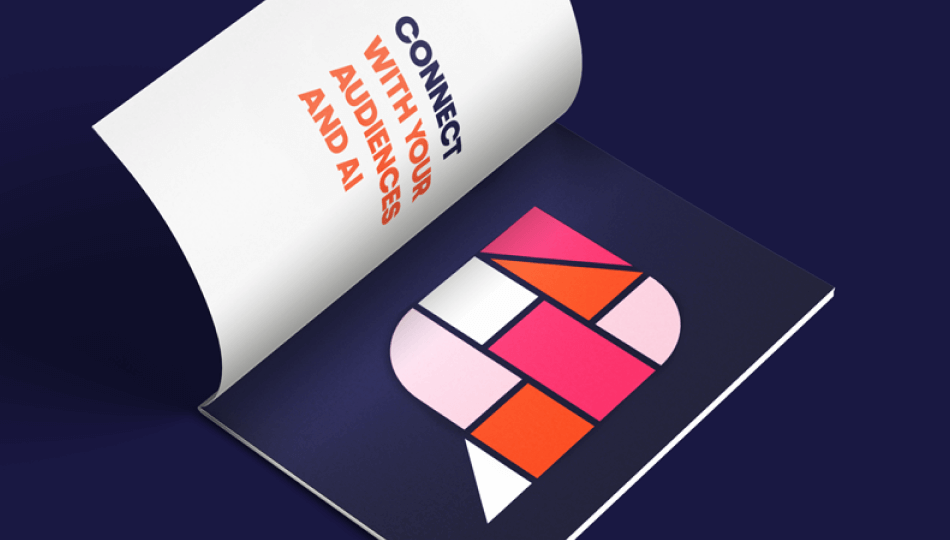 Befriend AI and connect with your audience
AI is no longer just a buzzword, but something that can really help you build engagement and optimize content creation. A clear trend when it comes to content creation in the industry is an increased focus on interactivity and co-creation. Building a deeper connection – both with and between target audiences – is vital to engage and build trust.
71% believe we'll see more of content that builds a connection between the organization and its target groups
35% will focus more on interactive content in the coming year
50% say their organization is planning to create more content produced by AI in the future
Own your data
When increased costs meet decreased media budgets, proving the impact of communication becomes even more decisive. While Nordic PR professionals see the value in measuring, few know how to make sense and use of the data. One of the potential reasons there's so much confusion around measurement is that organizations seem to measure and measure, without a real plan or implementation. Not even four in ten PR and communication professionals say their organization has a documented plan or strategy for measuring results, and almost half don't take action on the data they collect.
43% don't know what to measure
48% don't believe today's KPIs measure the real impact of communication
39% have a documented plan/strategy for measuring results
47% don't make use of/take action on the data they collect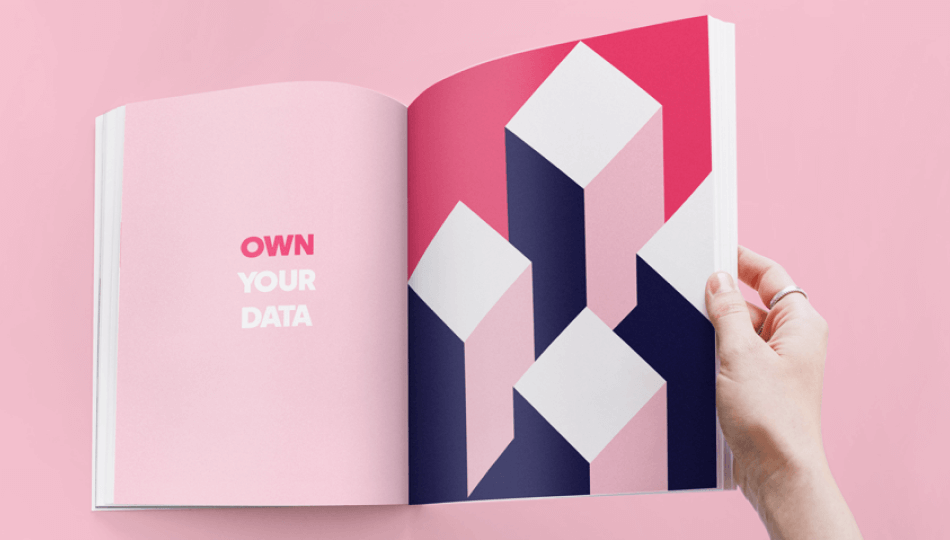 Build trust by caring for people
Building and maintaining trust is one of the main challenges for Nordic PR and communication professionals today. As audiences grow more critical to organizations, expectations heighten for responsible actions – inside and out. The Nordic PR and communication professionals can feel that the climate has gotten tougher. Almost six in ten say their target group has become more critical, and almost just as many say that it has become more difficult to handle negative PR/communication.
59% say their target group/s has become more skeptical/critical
58% say it has become more difficult to handle negative PR/communication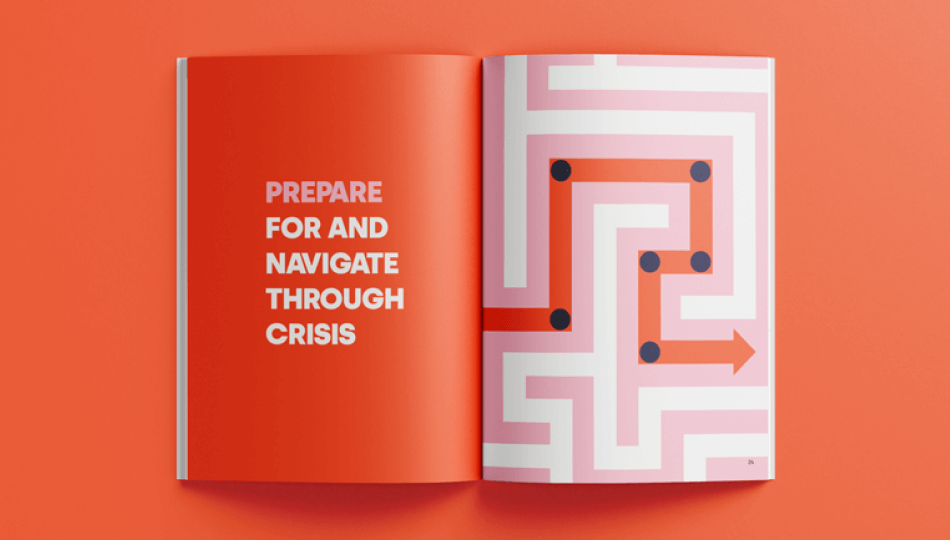 Crisis is the new normal – prepare
Global events such as the pandemic, cyberattacks, wars and inflation mean that PR and communications professionals have grown used to dealing with critical issues.
To navigate a world where crisis is the new normal, you need to be properly prepared – practically as well as mentally. Our study shows that in this new reality, dealing with critical issues has become part of everyday life for Nordic PR and communication professionals. A majority have either taken or plan to take more action to increase crisis preparedness, such as knowledge development, creating a dedicated crisis team or developing a communication crisis plan.
63% say crisis communication has become more important in their organization due to recent world events (i.e. pandemic, war, economic uncertainty)
61% say crisis communication skills are necessary for PR & communication professionals
60% say navigating in a crisis context is the new normal for PR and communicators
Do you want to be one step ahead of the game?