PR is an important building block when it comes to creating loyal relationships with your target audience. The rise of digital channels and social media has given all businesses better opportunities to create awareness. At the same time, more stakeholders than ever want to be heard and it can be difficult to reach your target audience through all the noise. In this post, we will give you concrete suggestions on how to create a PR plan that will help you reach your target audience and optimize your business.
Short on time? Download the PR plan template instead
A Mynewsdesk poll showed that an overwhelming majority of marketers and communicators surprisingly need support with how to write a PR plan.
Questioning some 460 people, 66% think that creating a strategy for brand storytelling is the trickiest. Other areas they find challenging are within skills (41%) and tools & technology (34%).
To be honest, sometimes I feel like I need help with my strategy too. Do you?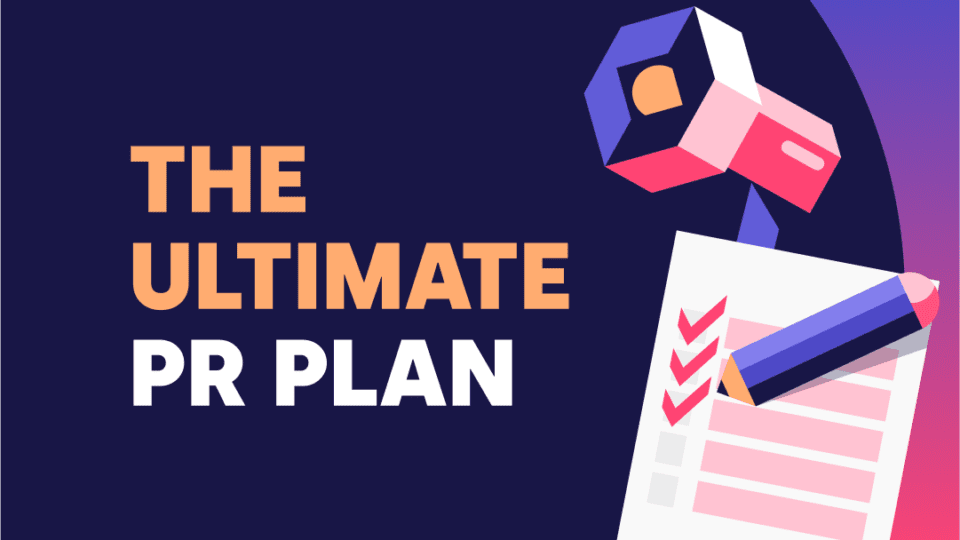 What is PR
PR stands for Public Relations and is essential for any business, from start-ups to more established companies. The term falls into what is referred to as "earned media", meaning publicity or attention that your brand receives as a result of what you say or share on your different channels. In most cases, PR is about strengthening relationships with the media, and in practical terms, finding angles for the company to make an impact in the so-called "editorial space". In order to succeed with this, the message that you decide to put out there requires news value. The value will most likely be found if you look at what a company does – then the PR agency makes sure that it actually becomes a news story that receives attention. To put it simply: PR companies are experts at getting the media to fill their content with their clients and their clients' message.
"Public relations is a strategic communication process that builds mutually beneficial relationships between organizations and their publics."
Public Relations Society of America
What is a PR plan?
A concrete PR plan will help you move from strategy to action and provide practical guidance for your day-to-day work which, in the end, will make you more proactive. In most cases, a PR plan is a framework for creating and distributing content to your target audience, a PR plan will also need to cover the monitoring of content performance thereafter. This will include a strategy for engaging the media, influencers, and other core audiences to convey your message and provide context as well as credibility. These third parties will add richness to your content by creating conversations and debates around what might otherwise seem unimportant. It is the engagement of these third parties that are the key to your PR plan. In traditional PR terminology, the majority of your success will also depend on your ability to "sell" your content, usually to journalists, with the hope that they will pick up your story and amplify it to their own audience – all for the benefit of your brand.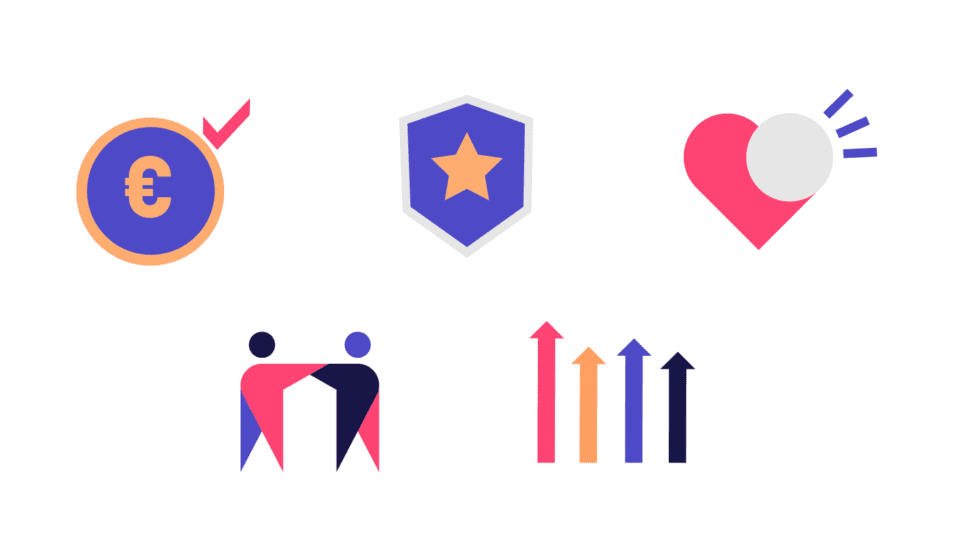 Why you need a PR plan
Any marketer knows that word-of-mouth is the most effective way of creating brand recognition and trustworthy relationships with your audience. When others speak well of you or your content, it is more powerful than when you do it yourself.
Compared to marketing or advertising where you are in control of the message, PR work is about building trustworthy relationships with important audiences to help start conversations about your brand outside of your own channels. It is said that PR work does not have an impact on sales, but that is only partly true. Yes, marketing activities are a direct way to increase sales. However, in the end, people don't buy products, they buy brands, and that's why your PR plan is crucial when it comes to business growth. The perception of your brand will be far more important to your brand's future than the messaging you choose to communicate through your own or paid media. So, in order to build and maintain those strong public relations and a good reputation, a PR plan is essential and will help you achieve that.
Reasons to invest in PR
So far we have concluded that PR will help you build trust and credibility around your brand. Now we are going to look into the core reasons why you should invest in PR.
Cost-effective
Working with PR is definitely a lot cheaper than buying ad space or other paid campaigns. With today's technology, online connectivity, and digital tools that can help you along the way, it has become a lot easier to plan and execute your own PR strategy.
More trustworthy than advertising
Compared to an ad that is placed or with a clear aim to sell, PR is based on word-of-mouth and, therefore, a more trustworthy way to get your message across. Using a PR platform might cost you a little, but comparing the impact to the cost of PR will get you further in the long run.
Increase brand awareness
When your brand gets mentioned in the media spotlight, it will give your brand a broader reach and add trust to your brand. Since most publications are stored online, they will stay accessible to use and reuse to remind consumers of your company and brand over time.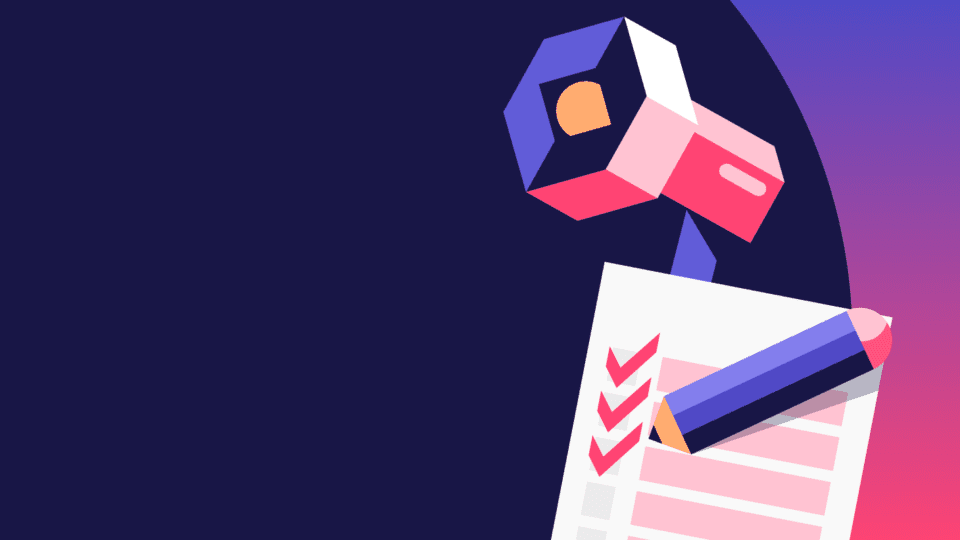 Creates loyal customer relationships
With the help of PR, you can create a positive relationship between you and your audience. This helps build trust in your brand, which will increase overall customer loyalty.
Higher conversion rates
A successful sale is based on the prospect's knowledge, trust, and opinion of your brand. You can shorten that journey with great PR work by having a distinct and clear position in the media.
Before you start developing your plan
Make sure to do proper business research before you start working on your PR plan. The PR plan should not be seen as a blank page that you need to fill out. You probably have a lot of insights from your current situation that you can, and should, take learnings from. Here are a few resources that you can look into: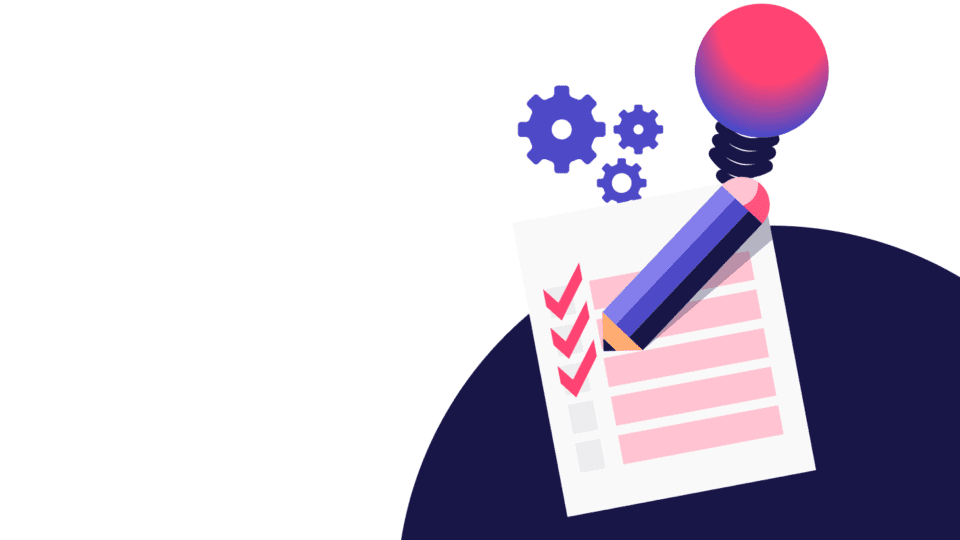 SWOT analysis:
SWOT stands for Strength, Weaknesses, Opportunities, and Threats. It is a planning tool and an approach to concretize what needs to be done to develop a company. SWOT can also be used by associations and individuals. One of the main purposes of conducting a SWOT analysis is to identify the factors that stand in the way of achieving set goals. With a fairly simple gesture, you can create a map of strengths, weaknesses, opportunities, and threats. It often involves testing and weighing up many different factors.
Brand monitoring:
Media monitoring keeps you up to date with what's being said about you, your company, and your products on the social web. You can also keep an eye on the exact same thing for your competitors, or for your subject area and industry in general. From what you learn from social media monitoring, you can draw a variety of conclusions and use the knowledge gained in different ways – we'll look further into that in a moment.
Resources:
To set the bar right, you need to oversee your resources. Do you have access to a journalist network? How are you distributing your content? Can you follow up on the results? A smart and efficient way to get that information is to use an all-in-one communications platform like Mynewsdesk.
How to create a PR plan
Typically, c-level managers don't see merit in supporting an initiative unless it positively contributes to what the company as a whole wants to achieve. So, identify your company's business objectives and goals. Now that you have done research on your current situation, let us begin with the actual PR plan. When creating your PR plan, you must adjust it to your own business and market. All aspects of PR work are not for everyone. Take some time to think about how you want to work with PR and what concrete actions you consider to be the best to build relations with your audience.
Start small: it doesn't need to tackle every possible opportunity. If you make it realistic and manageable, you're more likely to achieve success, from which you can build and grow your strategy.
Again, create micro-goals that will help contribute to achieving the macro ones.
Also, the process of developing a plan is the same no matter the size of the initiative. Once you've done it successfully, you can repeat the process.
However, before you think about communication strategy, think about the greater business strategy.
TIP: Pick the highest-priority business goal where you believe your PR and communications can have the most impact in the shortest time.
Now, how do you develop the goals that will contribute to company-wide objectives? That's what your communication plan should address.
Follow these seven steps to creating a comprehensive but navigable roadmap. So, here goes.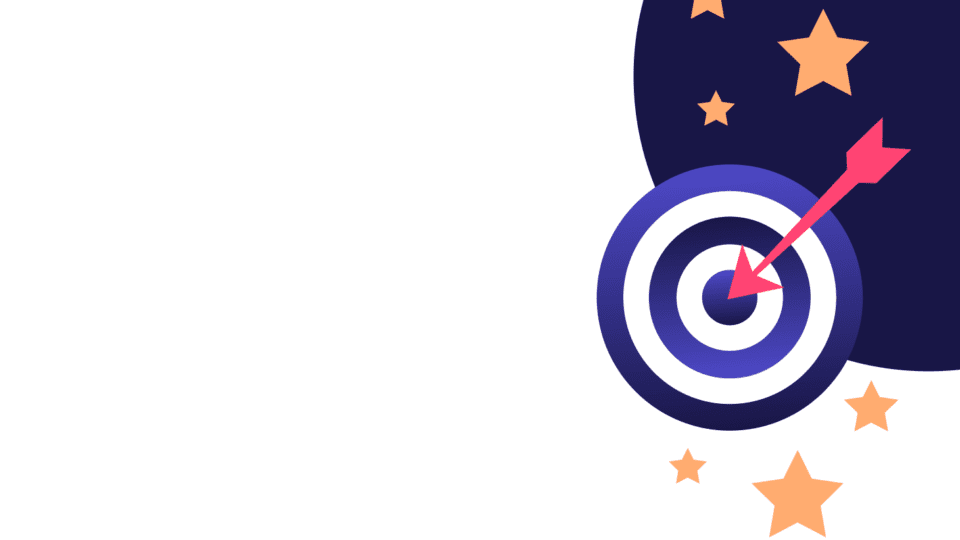 1. Define your goals
Setting clear objectives is essential for your PR work to be able to follow up and measure your efforts (more on metrics later). How else will you know if you are on the right track?
To determine your objectives, think about the purpose of your PR efforts.
Is it to attract new customers?
Increase brand recognition?
Entering a new geographic market?
Launching a new product or service?
Employer branding?
Depending on where you are in your PR journey, what resources you have, and the budget that you can spend, these can be scaled. Maybe you just want to do a specific plan for a product launch? Or just for digital presence? Either way, when you determine your objectives, it is up to you how broad or specific they should be. Adjust the objectives to what is manageable for you and your team.
Once you have established your reasons for communicating, the rest will be a lot easier. It will help you determine who you want to target, how, and when.
2. Define your audience
When talking about PR, there are two main audiences that you need to be aware of. The people that you are hoping will share your message initially (journalists and other influencers) and the ones that they will end up sharing it with (readers, followers, etc.). Let us dive deeper into how they differ and how you can approach them differently as well.
Media, journalists, and other influencers. Building relations with the media is all about being relevant. But also to make it easy for them to spread the news and stories of your brand. What resources do you have today that will help you get the attention of the media and journalists? Build strong media relations to ensure that your content is picked up by the right person when you have something to say.
Target audience. When planning your PR work, you want to know your audience's needs and behaviors. By knowing this you can make sure to create content that is relevant and engaging, and in the end, build strong loyal relations.
TIP: Resist the temptation to target multiple audiences. Pick one or two target groups to enable your communications to be more customized and aligned to their needs and wants. If you do this well, your marketing will better resonate with your desired audience.
3. Detail the key topics and messages your PR should address
Now that you know what you want your communication campaign to accomplish, it's time to think again about your audience.
How will your efforts involve (not interrupt) the audience?
What content can your company offer to help or entertain your audience that relates to their daily lives and connects to your strategic PR goal?
Compile the list of topics and craft relevant messaging.
TIP: Put yourself in your audience's heads and ask: 'Why would I care about [insert your topic/message]?' If you struggle to find the answer, choose a new topic or message.
4. Choose the right channels
The traditional channels for PR have been events or press releases, and those are, of course, still important. But in today's digital landscape, the playfield has changed, and you need to adapt your PR efforts so that people can build relations with you online as well.
Choosing the right content for the right channel will help you reach the right people at the right time with the right message. Yes, "right" is the key ingredient here.
An online newsroom
A great way to reach and build relations with the media, your audience, and other important stakeholders in today's digital landscape. If you want further insights on how to catch the attention of journalists, have a look at our Press release guide.
Social media
It is no secret that Social media has become one of the most important tools when it comes to PR. Social media gives you the chance to be personal, engaged, and real with your audience. Through instant feedback about your content, you will quickly learn what people like and dislike.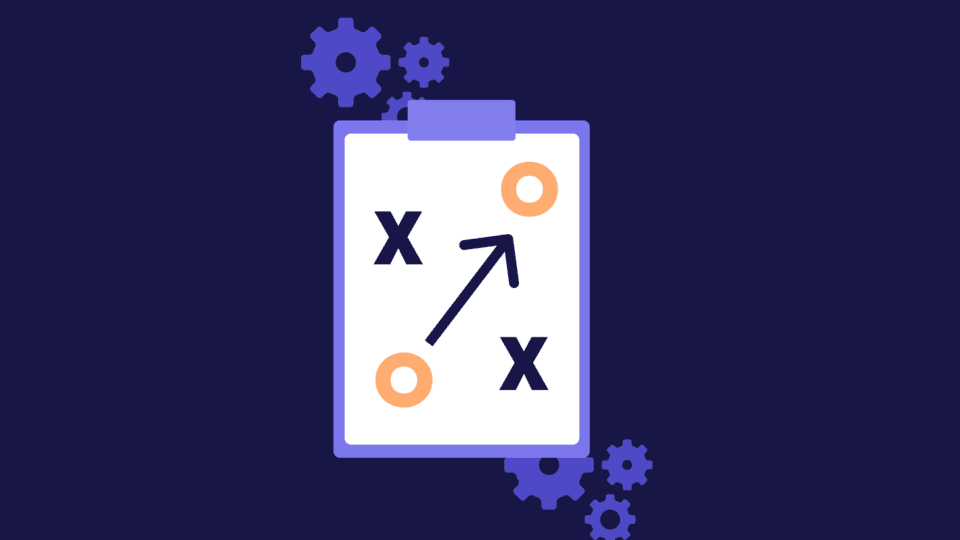 SEO and strong domain
Working with SEO puts you in the driver's seat of your digital PR strategy. Knowing your audience can ensure that you are top-of-mind for important keywords. Build your own strong domain or take advantage of other publishing solutions with high domain ranking. This ensures that the content you put out through Mynewsdesk will be highly favored by search engines like Google and will have a much greater chance of ending up early in their search lists than if you posted the same content on a different platform. Did you know that Mynewsdesk has one of the strongest SEO domains in the world?
Event Online/Offline
Events are a good way to interact with your audience. Both you and your audience get something out of it – which is a key to building relations. One great thing about today's digital opportunities is that you can attend gatherings without having to physically go places, another cost-effective way of gathering important insights, to say the least.
Online articles and guest posts
Collaborate with others by offering to guest post content with valuable insights and thoughts on other platforms. This way, you can establish your brand as a trusted advisor, and you get valuable backlinks increasing traffic to your digital platforms.
Influencer marketing
We are all aware of the impact influencers can generate. They have the power to influence thousands of followers with their own opinion. Including influencer marketing in your PR plan can definitely provide you with an extra edge.
5. Create a distribution plan
Your target audiences have their communication preferences – email, social media platforms, push notifications, etc. They also have their preferred devices – smartwatch, phone, tablet, laptop or desktop. It would help if you communicate with your target audience where they consume information. If you don't, no matter how relevant your message is, your audience won't see it.
Don't forget to ensure your message reflects the preferred format, length, and tone of the selected digital platform.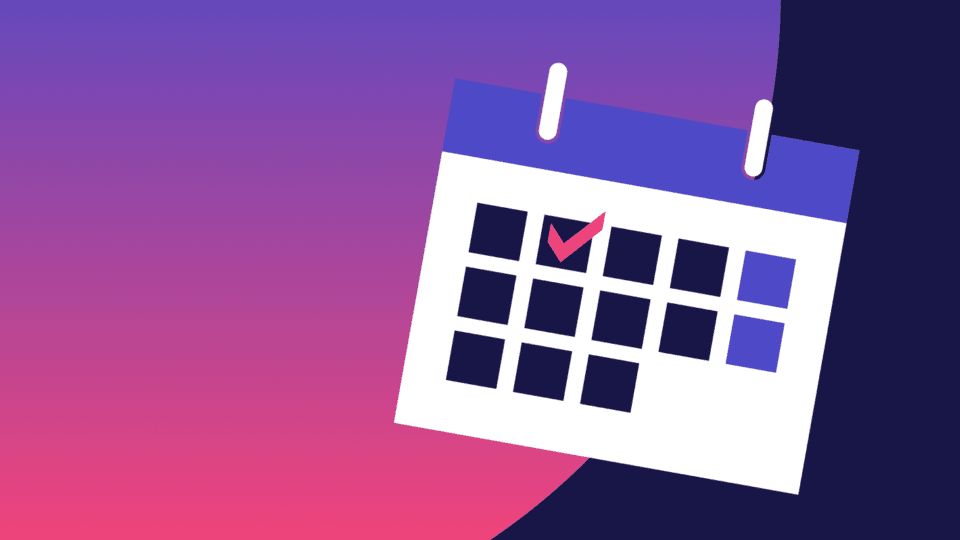 TIP: Technology can be an invaluable asset. It can help identify your audience's preferences and track how well they respond to your messaging whether you are reaching out to individuals or communicating with a group.
6. Create an editorial calendar
When creating your PR plan, you will save time by arranging a schedule and plan for your efforts. Who is doing what and when? Using the "5 W's and 1 H" method is an easy and effective way to structure your PR efforts. It gives you a clear view of what kind of content you want to create, for who, where, and when – and how they will meet the objectives you have determined.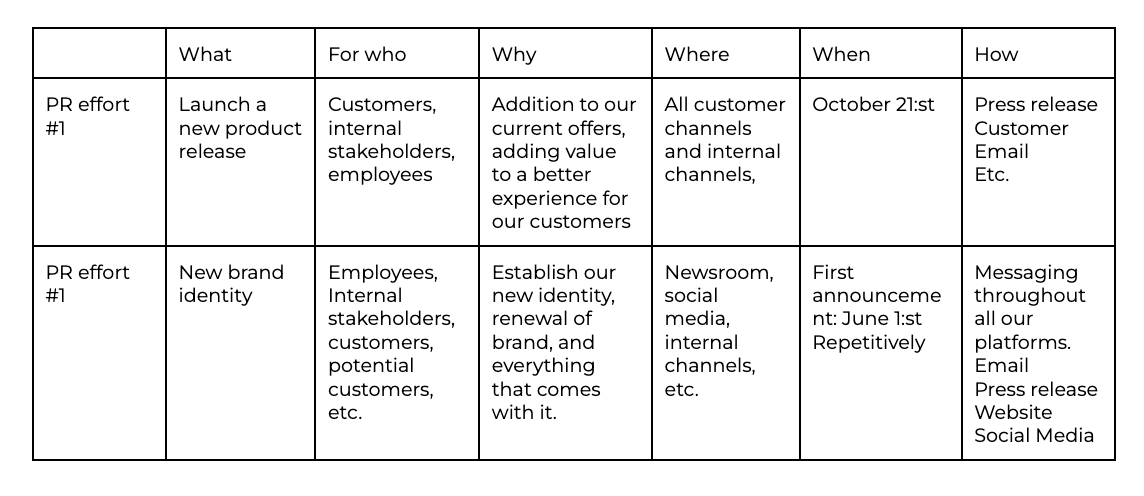 Note: Pre-schedule!
Did you know that most tools allow you to pre-schedule the send-outs of your content piece? This is a great way to plan ahead. It also gives you room to take action on something that just came up and readjust the timeline for your other content.
TIP: Be transparent to ensure everybody is reading from the same script. Make sure your editorial calendar is accessible to your team and the key stakeholders in your company.
7. Establish a PR measurement process
One of the best selling points of digital communications, unlike most traditional advertising or marketing efforts, is that it can be more comprehensively measured, making it much easier to know if your efforts have the desired effect.
Start by understanding what media measurement categories are most important to your organization. Could it be one of the following:
Brand awareness?
Return on investment?
Leads?
Now, when it comes to specific metrics to use, the five most frequently used parameters may include:
Subscribers – the number of people who engage with your content regularly.
Reach – the amount of organic traffic you receive to your blog.
Mentions – the amount of buzz your campaign is generating.
Sales pipeline and lead generation – the number of prospects and the number of new deals generated.
Make sure to be as specific as possible in defining what you're measuring (category) and how (metrics).
Recognize that some types (e.g., impressions, reach) are more accessible to measure than others (e.g., brand perception, return on investment). But don't pick categories just because they're easier to measure. In short, select the KPIs that are aligned best to your goals.
Your chosen measurement methods must be linked intrinsically to your strategic goals. For example, if your strategic goal is about growing your email subscriber base, metrics like the number of likes and comments won't tell you how successful you are. However, if your goal is related to improving your brand awareness, the number of follower and interactions could be helpful metrics, but so could third-party surveys.

TIP: Create a standard analytics-reporting format. List each strategic goal along with its benchmarks. Then add the live data on a predetermined frequency.
8. Use data to inform your strategy
Don't just report the numbers – use the data to advance your communication strategy.
Make an appointment on your calendar (at least monthly) to dig into the data on a micro and macro level. It's critical to see if your communications and marketing is achieving its goals, and what tactics are working better than others. At Mynewsdesk, we have weekly meetings to review our goals and to see if we are on track. Sometimes, these meetings direct a new course of action.
Another imperative action is to not restrict your analysis to internal numbers only. New data and trends will emerge from outside of your team. Remember to talk to other departments to learn about the changes they're experiencing. Also, review external sources that speak to trends in your industry and about your audiences.
As a result, use a comprehensive analysis to inform and update your strategy, expanding on successes and tackling newly discovered obstacles as they arise.
TIP: Don't forget to make sure all stakeholders are aware of what was revised in your communications strategy and understand the reasons why.
---
Summary
PR work is not a sprint. It is a marathon that requires some patience and care. But as a communicator or PR professional, the aim is often just to get started with your PR work and we hope that this article has been helpful.
While PR takes a lot of work and can be time-consuming, the value you get from a well-executed plan cannot be underestimated . That is why Mynewsdesk offers an all-in-one platform that will allow you to gather all your PR work in one place. With our AI-based platform, extensive journalist database, and high SEO ranking, we will help you achieve maximum reach and a measurable impact from your PR and communication efforts.
Get your free PR plan template
Developing a PR plan can seem daunting. Mynewsdesk's step-by-step guide makes it simple to get started. Easy to use, it's packed with tips and inspiration on how to build your plan. Also, you can edit the template by clicking on the example text and saving it. If you need help with your Public Relations plan, feel free to use this free template as a basis.