AI truly made an entrance last year, as ChatGPT was launched in late November 2022. So, should we be thrilled, suspicious, or even scared?
In our latest report, State of PR & Communication 2023, we surveyed 450 professionals about how they think AI will impact the industry.  In this blog post, we'll cover everything worth knowing about artificial intelligence and Machine Learning, what tools you should be aware of, and how to use them as a PR or communication professional, but also how you can team up with AI and be more effective and creative in your content creation.
How can Nordic PR & Communication professionals use AI?
Teaming up with AI for more effective and creative content creation
There's no doubt that AI already has a big impact on the Nordic PR & Communication industry and the way we produce content. However, AI-generated content creates strong and diverging emotions among professionals. While some see it as "fake" content, others see it as a foe, and some see it as a friend. Nordic PR and communication professionals seem to be part of the last mentioned. A majority say that AI will be a great help for content creation in the future, and almost half say their organization is planning to create more content produced by computers in the future. However, more than six in ten don't believe AI will ever be able to create as good content as humans.
In our latest report of State of PR & Communication 2023 , we could see that:
60% believe AI will be a great support for content creation in the future.
50% say their organization is planning to create more content produced by AI in the future.
61% believe AI will never be able to create as good content as humans.
In the report, we talk to Lars Silberbauer, CMO at Nokia, who also considers AI an enabler, believing that the future of content creation will be built on a data-human partnership.
– AI is enormously efficient and can outcompete any human in a nanosecond, which will mean manual labor marketing tasks will soon become obsolete. However, AI is being trained on what exists already, it can't predict how to impact a future world and population. That's where human imagination and creativity come in. Even AI is becoming more creative and for example, can generate poems, nine out of ten of those poems will be either bad or mediocre. And that's where human sensibility comes in, to sift out what's actually good. Using AI as a companion will be the winning recipe for content creators moving forward – to be a centaur.
If you want to learn more about the biggest focus areas for PR and communication professionals in 2023, read our new report here.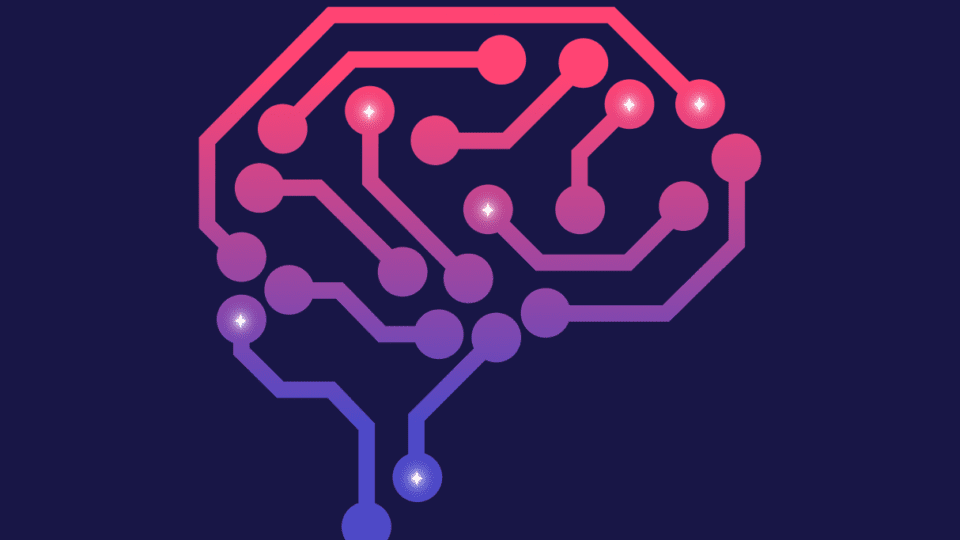 A short introduction to AI
In order to fully grasp the force of AI and how you can capitalize on its powers, we need to talk a little bit about what it is, how you can use it as a PR and communication professional and some of the tools you need to be aware of. And last but not least; Is AI and machine learning only a positive technology or does it have downsides? Let's dig in to it right away.
What is AI?
AI, or artificial intelligence, is known as a simulation of human intelligence that is processed by a computer system. The chance is that you've also heard about Machine Learning. Machine Learning is a type of artificial intelligence that, simply put, allows software applications to become more accurate when it comes to predicting certain outcomes, this without being programmed to do so. Specific algorithms are programmed to use historical data to actually predict the future output. Machine Learning can therefore be vital for companies that want to automate certain processes or time-consuming tasks. For instance, when it comes to standardised customer support inquiries, cold emails, and other areas.
One of the first famous AIs was the virtual assistant Siri which was integrated and launched in the iPhone 4s in 2011. Chatbots have, however, been known much longer. In 1966, the chatbot Eliza was released. A bot that made people converse as if with a psychotherapist. AI mimic natural intelligence, mainly cognitive functions such as the ability to learn things from past experiences, solve problems, and plan different sequences of actions.
The latest trend in AI is called language models and it's a kind of AI that can "read" and "understand" human language. They work by analysing vast amounts of text and learning the patterns and relationships between words and phrases. This allows them to generate coherent and meaningful responses to human input, whether in the form of written text or spoken language.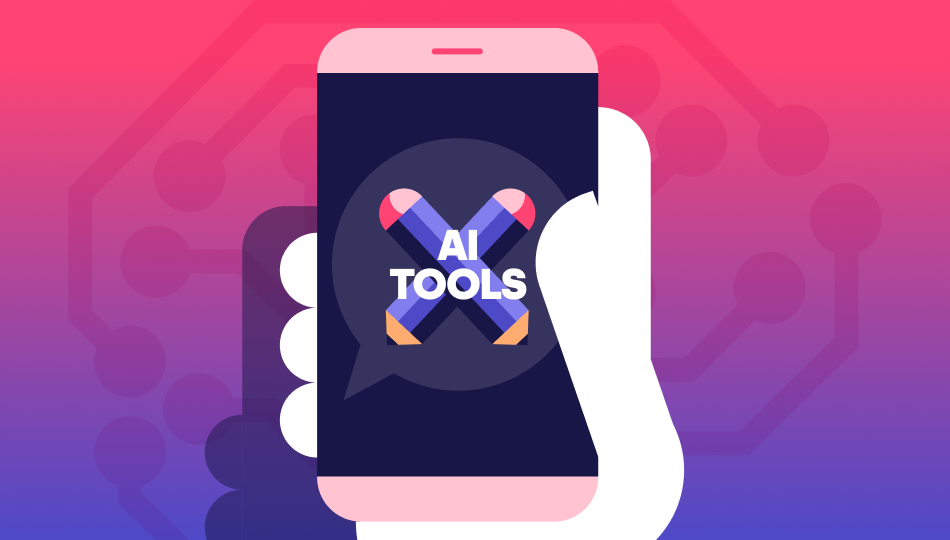 AI tools
ChatGPT might be the celebrity among AI tools. However, there are a lot of useful tools that PR and communication professionals can take advantage of. Here, we will list some of the most well known – some of them are free to try, but offer valuable features at a monthly cost.
Murf
Murf is one of the most popular AI voice generator out there. It enables anyone to convert text to speech, and communication professionals widely use voice-overs, podcasters, and educators. Their studio-quality voice overs can be generated in only a few minutes.
You can choose from over 100 different voices and expressive emotional speaking styles.
Suitable for:
– Podcasters
– Educators
– Content Producers
– Animators
Jasper
Formerly known as Jarvis, Jasper might be considered the best AI writing assistant tool on the market. So, how does it work? First and foremost, you provide it with some seed words. Jasper then analyzes them before creating phrases, paragraphs, or documents based on the subject matter.
You can choose from a wide selection of different writing styles, such as "friendly", "funny", or even "witty". Jarvis can produce a 1,500-word article, which takes no longer than 15 minutes. Are you a content manager, copywriter, or even a journalist? Jarvis might be a great go-to-tool due to the fact that it can help you create blog posts, emails, marketing copy, SEO meta titles and descriptions, press releases, and a lot more.
Suitable for:
– Content managers
– Content writers
– Copywriters
– PR consultants
– Journalists
Synthesia
Via a highly intuitive online platform, with Synthesia, you can create videos with human presenters by simply typing in text in only a few minutes. With Synthesia you can choose from over 60 AI avatars who can speak your words in over 120 different languages. Synthesia is the #1 rated AI video creation platform and is being used by companies such as Reuters, Amazon, Accenture and BBC to name a few.
Suitable for:
– Content managers
– Videographers
– Producers
Dall-E-2
Dall-E-2 from Open AI (the same company that gave us ChatGPT) is an AI tool that creates realistic images and art pieces based on a description. It is a really fun tool where you can spend many hours creating various images.
Creative people have posted their images on Twitter, and with masterpieces such as "Starbucks in Mordor", "A still of Bugs Bunny as an ancient cave painting" or "Nosferatu on RuPaul's Drag Race", it is easy to understand how many hours you can actually put down in this tool.
Suitable for:
– Anyone who wants to kill a few hours
ChatGPT
It is impossible to have a list like this without mentioning ChatGPT.
ChatGPT interacts conversationally, and the dialogue format makes it possible for ChatGPT to answer follow-up questions and even admit its own mistakes.
ChatGPT can help you write poems or songs (with somewhat mixed results), quickly write a customized resume and cover letter, explain complex topics, or just keep yourself company. One of the most sophisticated AI tools out there.
Suitable for:
– Most professionals
Mynewsdesk
We are of course biassed but a blog about AI tools also needs to include Mynewsdesk. In January we launched "Content AI" – a service that simplifies and automates the process of creating high-quality news. The new product, based on OpenAI technology, is part of a more significant investment in AI that Mynewsdesk is currently making. Content AI allows customers to automatically generate drafts of new press releases, blog posts, or articles directly in Mynewsdesk's tools, saving both time and money.
Suitable for:
– PR & Communication professionals
AI for PR professionals
So how can AI be helpful for people working in the PR industry? There are a lot of tools out there that can complement tasks in a wide selection of areas. Below, we have listed some of the benefits:
AI's capabilities to transcribe speech can come in handy for PR teams as it saves professionals a lot of time. It can still make errors but is improving continuously and is still a fantastic complement to writing by hand.
AI can help with media monitoring and relations by snapping up mentionings and acting on them.
AI can generate reports and insights based on data and your personal preferences and develop recommendations for improving your marketing efforts.
AI can assist with media relations by identifying journalists most likely to be interested in a particular story or press release. It can even create personalized content for each journalist contacted.
AI can help identify patterns and trends in data, which makes it a lot easier to understand what is happening in the media landscape. AI can also help PR professionals track impressions and coverage and analyse the sentiments.
AI can create targeted media lists for both media interviews and releases.
AI can help manage social media accounts on Facebook, LinkedIn or Instagram by simply identifying influencers and creating content.
AI can help identify potential crises before they happen, and if you want to learn more about how to handle a crisis, read our blog post.
Will the machines "take over"?
So, now we have been talking about the upsides of AI and how it can be used in order to help PR and communication professionals. Are there no negatives to be found at all? Is it not possible to expect chatbots and Machine Learned robots to take over our jobs? Is there any room left for human PR consultants, copywriters and content managers?
As someone mentioned on LinkedIn, "AI will not take your job. Someone who knows AI will". It is safe to say that AI and Machine Learning are here to stay, and with all of their benefits, it is easy to understand why chatbots and AI tools have increased in popularity. Using AI tools is a great way to save up some time while at the same time making sure to explore all of the endless possibilities that comes with it. We think it's safe to say that AI will not "take over", but it will surely be a "must have" rather than a "nice to have" going forward.
So, instead of thinking about AI as something scary that will eventually replace our jobs, think about it as something that can make you more efficient, a better writer, and to actually brainstorm with. The Terminator 2 scenario where the machines simply just decide that humans are no longer needed in this world, is not just around the corner – you can relax!